Nortel Introduces New Solutions for the Transformed Enterprise
Solutions Extend, Mobilize and Accelerate Business Communications
Frankfurt am Main

, (PresseBox) -
Nortel(1) (TSX: NT)(NYSE: NT) is introducing three new solutions designed to simplify the transformed enterprise and address the challenges of Hyperconnectivity. These solutions extend access to the total enterprise by giving branch offices the same capabilities as the head office, mobilize business applications to boost WLAN performance and accelerate the speed of business applications by condensing bandwidth needs.

Secure Router 4134, WLAN 2300 and Application Accelerator are part of Nortel´s Business Optimized Networking strategy announced today at Interop 2007. Business Optimized Networking is designed to support large enterprises through five building blocks to overcome the challenges of the ever-increasing explosion of voice, video and multimedia that create a staggering amount of traffic on enterprise networks.

Announced today with initial availability in third quarter 2007, Nortel´s Secure Router 4134 is designed to streamline the number of disparate networking devices found in today´s branch offices by integrating WAN routing, Ethernet switching, Security and IP telephony into a single, cost effective platform. As a true unified communications (UC) ready platform, the Secure Router 4134 provides the foundation for extending high quality unified voice, video and multimedia to the enterprise branch.

"Nortel´s Secure Router allows us to offer employees at branch sites the same quality of experience using our real-time applications as we offer employees at our headquarters." said Don Peterson, Manager of Network Engineering, Cambridge Health Alliance. "In addition, we see opportunities to reduce our total cost of ownership by consolidating branch office functions like voice, unified communications and LAN switching."

Secure Router 4134 is the platform for the UC integrated branch solution unveiled in January that is a key part of Nortel and Microsoft Corp.´s Innovative Communications Alliance (ICA) joint roadmap. With integration scheduled for first quarter 2008, Nortel expects it to be the first device of its kind to incorporate Microsoft Mediation technology, ensuring seamless integration into an ICA unified communications environment.

"The future introduction of Secure Router 4134 with Microsoft Mediation technology is a proof point to the ongoing momentum of our alliance with Microsoft. It will allow us to deliver a high-performance, cost-effective branch office solution for enterprises deploying Microsoft Office Communications Server 2007 in their corporate headquarters," said Steve Slattery, president, Enterprise Solutions, Nortel.

To address enterprises´ growing mobility needs, Nortel today also introduced WLAN 2300 enhancements, which will be available in the third quarter of 2007. A new WLAN Security Switch, Access Point and software release are being introduced that provide greater WLAN scalability, performance, and enhanced deployment flexibility. Additionally, a new Location Engine will deliver integrated location services. Nortel is also introducing a WLAN traffic forwarding architecture that can relieve potential bottlenecks associated with centralized architectures.

Schiphol International Airport in Amsterdam, recently voted the best airport in Europe, has become one of the largest "hot zones" in EMEA, featuring ubiquitous Wi-Fi service for guests and personnel.

"We needed a reliable wireless solution that demonstrated cost-effective coverage and provided an effective launch platform for new mobility services," said Jurjen Braakhekke, senior product manager with Schiphol Airport. "With Nortel´s solution, we achieved 100 percent coverage of our target zones for guest access and asset tracking, and are looking ahead to future applications including IP telephony and location-based services for airport operations and passenger support."

The Nortel Application Accelerator, also announced today and generally available in May 2007, increases worker productivity and satisfaction by accelerating web-based applications. Optimized for leading applications from Microsoft and IBM, the Application Accelerator also saves money by reducing server and bandwidth needs.

Tolly Group testing of the Application Accelerator found that it provided significant improvements in application performance. Nortel´s solution reduces bandwidth and server requirements, increases worker productivity, and ensures that even remote users can benefit from improved performance over the WAN.

"The Nortel Application Accelerator provides extraordinary application acceleration," said Slattery. "In many cases, customers will see performance gains of over 30 times."

In addition to being able to accelerate any web-based application, the Application Accelerator comes with profiles specifically optimized and tested for Microsoft´s Outlook Web Access, Microsoft Office SharePoint Portal Server 2003 and IBM® WebSphere Portal, making it simple to get the most out of today´s most popular business applications.

"In architecting customer networks, Venema Group sees a great need for application acceleration and optimization" said Paul Venema, solution architect, Venema Group. "Nortel´s new Application Accelerator will help meet that need, and in doing so, provide operating and capital savings."
Nortel GmbH
Nortel is a recognized leader in delivering communications capabilities that make the promise of Business Made Simple a reality for our customers. Our next-generation technologies, for both service provider and enterprise networks, support multimedia and business-critical applications. Nortel´s technologies are designed to help eliminate today´s barriers to efficiency, speed and performance by simplifying networks and connecting people to the information they need, when they need it. Nortel does business in more than 150 countries around the world. For more information, visit Nortel on the Web at www.nortel.com. For the latest Nortel news, visit www.nortel.com/news.
Press releases you might also be interested in
Weitere Informationen zum Thema "Network":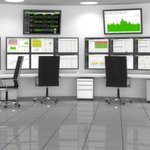 Modernes Cloud-Monitoring mit Icinga 2
Wer sei­ne Pu­b­lic- oder Pri­va­te-Cloud im Griff be­hal­ten will, braucht ge­eig­ne­te Ma­na­ge­ment-Tools und wer al­so wis­sen möch­te, ob Ser­ver, Rou­ter und An­wen­dun­gen rei­bungs­los ar­bei­ten, kommt an Moni­to­ring-Di­ens­ten nicht vor­bei. Der Ur­va­ter der Moni­to­ring-Di­ens­te, Na­gi­os, wur­de je­doch längst von mo­der­nen Cloud-Lö­sun­gen wie Icin­ga 2 ab­ge­löst.
Weiterlesen