Tata Teleservices appoints Nokia Siemens Networks to provide future-proof mobile backhaul network in India
Delhi, India

, (PresseBox) -
Tata Teleservices Limited, the leading dualtechnology telecom service operator with pan-India presence, has appointed Nokia Siemens Networks to implement part of its next phase transmission network. With this, Tata Teleservices is gearing up for the upcoming growth in data traffic and enhancing IP capabilities of its existing mobile backhaul network.

"With subscribers increasingly demanding a new range of advanced services, we were looking for a partner that could further strengthen the existing transport network to support both voice and data in an efficient manner," said A G Rao, president and chief technology officer, Tata Teleservices Limited. "Nokia Siemens Networks' futureproof hybrid connectivity will enhance our existing transport network, providing the flexibility and scalability we need to manage the accelerated growth in mobile broadband."

Under the contract, Nokia Siemens Networks will supply its marketleading FlexiHybrid microwave radio to efficiently support both legacy Time Division Multiplexing (TDM) and newer IP traffic on a single platform. The contract also includes the FlexiMetro radio for high capacity and improved bandwidth efficiency, as well as FlexiHopper, a costoptimized, lowcapacity microwave radio for connecting base stations. These three mobile backhaul platforms provide fast wireless connections from base stations to the core of the Tata Teleservices network.

Nokia Siemens Networks' will also deploy its NetAct Operations Support Systems platform for the efficient monitoring, management and optimization of the network to ensure highquality enduser services as well as its NetViewer suite for managing the microwave radio networks. The full turnkey solution includes an array of services such as project management, network planning, installation and commissioning. Nokia Siemens Networks will continue to operate Tata Teleservices' network under an existing Managed Services contract.

"As the Indian mobile communication sector continues its relentless expansion and operators invest in new infrastructure, it is imperative to keep costs in check," said Urs Pennanen, head of the Indian region at Nokia Siemens Networks. "Our IP transformation knowhow will allow Tata Teleservices to not only implement new capabilities in its network, but launch services with a shorter timetomarket and an overall reduced cost of ownership."

About Tata Teleservices

Tata Teleservices Limited is one of India's leading private telecom service providers, having a pan-India presence across all of India's 22 telecom Circles. The company offers integrated telecom solutions to its customers under the Tata Indicom, Tata DOCOMO, Photon and Walky brands, and uses both the CDMA and GSM technology platform(s) for its wireless networks. Tata Teleservices Limited, along with Tata Teleservices (Maharashtra) Limited, operates in more than 325,000 towns and villages across the country. In November 2008, Tata Teleservices entered into an agreement with Japanese telecom major NTT DOCOMO, and this transaction marks a key step in the strategic evolution of Tata Teleservices Limited. Tata DOCOMO has so far launched GSM services in 15 telecom Circles, and the remaining part of the country is also expected to be covered shortly. In December 2008, Tata Teleservices announced a unique reverse equity swap strategic agreement between its fullyowned telecom tower subsidiary-Wireless TT Info-Services Limitedand Quippo Telecom Infrastructure Limited, thereby becoming the largest independent entity in this space. Tata Teleservices' bouquet of telephony services includes mobile services, wireless desktop phones, public booth telephony and Wireline services.

For details, visit www.tatateleservices.com, www.tataindicom.com, and www.tatadocomo.com.
Nokia Siemens Networks
Nokia Siemens Networks is a leading global enabler of telecommunications services. With its focus on innovation and sustainability, the company provides a complete portfolio of mobile, fixed and converged network technology, as well as professional services including consultancy and systems integration, deployment, maintenance and managed services. It is one of the largest telecommunications hardware, software and professional services companies in the world. Operating in 150 countries, its headquarters are in Espoo, Finland. www.nokiasiemensnetworks.com


Press releases you might also be interested in
Weitere Informationen zum Thema "Netzwerke":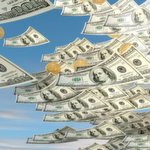 Die IT-Ausgaben steigen weiter
Gart­ner schätzt, dass die welt­wei­ten IT-Aus­ga­ben in die­sem Jahr auf 3,683 Bil­lio­nen Dol­lar an­s­tei­gen wer­den. Al­lei­ne für Kom­mu­ni­ka­ti­on-Ser­vices sol­len fast 1,4 Mil­li­ar­den US-Dol­lar aus­ge­ge­ben wer­den.
Weiterlesen