DocCom secures contract with Guy's and St Thomas' NHS Foundation Trust to transform the delivery of critical safety information to frontline clinicians
Guy's and St Thomas' Trust signs multi-year contract to coordinate key frontline staff communication via DocCom Alert system
Bristol, United Kingdom

, (PresseBox) -
DocCom, provider of the first cloud-based enterprise social networking platform exclusively for healthcare, today announces that it has secured a two year contract with Guy's and St Thomas' NHS Foundation Trust. Under the multi-year deal, DocCom's secure communication and collaboration platform and Alert application will be harnessed to ensure the timely delivery of critical safety information to doctors.

DocCom is revolutionising communication within healthcare by harnessing enterprise networking technology and using it to target safety information to clinicians. The proven results of the service have been demonstrated by a pilot study with the National Patient Safety Agency (NPSA pilot 2010). DocCom Alert allows healthcare organisations to fast-track patient safety updates and operational alerts to frontline staff via the DocCom.me enterprise social networking platform. The alerts are securely transmitted to the doctors via their chosen method of communication and organisations are able to track levels of recipient engagement using DocCom's unique business intelligence tracking capabilities. Critical information messages can be sent out by job function, grade or speciality, allowing healthcare organisations to meet key objectives in safety and prevention, quality assurance, productivity and innovation.

Commenting on today's announcement, Dr Ian Abbs, medical director at Guy's and St Thomas' Trust said: "Technology is opening up new ways of communicating and disseminating information. Having a standardised delivery mechanism for critical information and knowing that safety alerts reach our frontline clinicians will benefit patients by helping us become an even safer organisation."

Guy's and St Thomas's Trust Chief Executive Sir Ron Kerr added: "I believe that this technology can revolutionise the way clinicians communicate with each other and their organisations. I look forward to the NHS pioneering what will become a major driving force behind worldwide improvements in the quality and costs of care."

Founded by doctors, DocCom is taking the very best social networking technology and applying it to the unique requirements of healthcare professionals - empowering healthcare teams to securely find, collaborate, communicate and share with each other effectively, and giving healthcare organisations the tools and insight to solve specific business problems. A 2011 NHS staff survey revealed that only 26 per cent of respondents felt that communication between senior managers and staff is effective.1 This backs up research carried out by DocCom which found that 90 per cent of Medical Directors have a problem communicating with their doctors.2

DocCom co-founder, Dr Jonathan Bloor, explained: "Our vision at DocCom is to make healthcare a safer and more efficient place through improved communication and collaboration, and it is this vision - and its transformative benefits to healthcare teams and managers - that Guy's and St Thomas' Trust has recognised by committing to this significant multi-year engagement."

Members of the media interested in scheduling a briefing with DocCom can do so by contacting Nicky Denovan at nicky[at]evokedset[dot]com.

1. 2011 NHS staff survey involving 366 NHS organisations in England, including responses from 134,967 NHS staff.

2. Market research survey conducted by DocCom in 2007 (questionnaire provided to 180 Medical Directors).

Alerts App:

For organisations that wish to send safety information alerts and have full business intelligence on engagement levels, DocCom offers an alert app which targets information to relevant people, tracks engagement, and provides a full dashboard of business intelligence.

Enterprise:

DocCom also offers bespoke Enterprise solutions, including keyword policing, Logical Firewall, Active Directory Sync, Custom Landing page and URL, Custom Terms and Conditions, DocCom API, and Custom Reports.

About Guys and St Thomas' NHS Foundation Trust:

Guy's & St Thomas' NHS Foundation Trust is a flagship NHS trust and one of the largest in the UK. The Trust is recognised nationally and internationally for clinical services and clinical research in a range of specialties, including children's services, kidney disease and transplantation, cardiovascular and cancer services, and imaging. The Trust also plays a key role in the training and education of medical, nursing and dental students, and other health professionals.

The Trust is part of King's Health Partners Academic Health Sciences Centre (AHSC), a pioneering collaboration between King's College London, and Guy's and St Thomas', King's College Hospital and South London and Maudsley NHS Foundation Trusts. As one of only five accredited AHSCs in the UK, this brings together an unrivalled range and depth of clinical and academic expertise, spanning both physical and mental health.
DocCom - Doctor Communications
DocCom provides the first enterprise networking solution specifically designed to help healthcare professionals to connect, communicate and collaborate. DocCom is combining the best attributes of social and enterprise networking to create secure, cloud-based, healthcare-focused tools that can be accessed anytime, anywhere, and via any device - supporting busy people delivering critical care. DocCom's secure software solutions are designed by doctors who understand the unique privacy and operational challenges involved - making life easier for healthcare teams and clinical practice safer and more effective.

DocCom was the winner of the Microsoft Bizspark award 2010 for best cloud application and chosen as one of the top 20 emerging health tech companies in the UK by the Technology Strategy Board and UKTI. DocCom's customers include NHS Lothian, University Hospitals Bristol NHS Foundation Trust, the Health Foundation and the National Patient Safety Agency.

DocCom.me:
Enterprise social networking platform - quickly and easily find other clinicians and securely message them to facilitate team-working and targeting of critical information.

Managed network:
For organisations that wish to take control and manage their network, DocCom offers a closed network for a low annual fee which allows organisations to designate network administrators, associate the network with an email domain, and control invitations.


Press releases you might also be interested in
Weitere Informationen zum Thema "Network":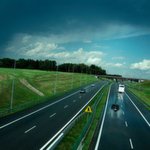 Cloud Computing sorgt für rasant steigenden Datenverkehr
Im­mer mehr Un­ter­neh­men und auch Pri­va­t­an­wen­der set­zen auf Cloud-An­wen­dun­gen, das hat na­tur­ge­mäß auch Aus­wir­kun­gen auf den welt­wei­ten Da­ten­ver­kehr. Laut Cis­co Cloud In­dex er­reicht der welt­wei­te Cloud-Re­chen­zen­trums­ver­kehr im Jahr 2021 ins­ge­s­amt 19,5 Zetta­by­te (ZB).
Weiterlesen