Cognis at Cesio 2008: concepts to serve the "green" trend
Monheim

, (PresseBox) -
At Cesio 2008, to be held in Paris from June 22 to 25, Cognis Care Chemicals will be exhibiting a variety of solutions supporting manufacturers to develop a wide range of personal and home care products that serve the rapidly growing market for environmentally sound high-performance solutions. Cognis experts will also be holding numerous presentations and talks throughout the event, relating to products and concepts that fulfill consumers' desire for natural products that offer excellent performance, proven benefits and that are safe with no side effects.

Cognis Care Chemicals provides a broad range of innovative tools, premium ingredients, and other specialties that help customers to succeed in their markets by offering products that serve the emerging "green" and wellness trends. Several examples of these will be on display at the company's booth (46-47):

Feelosophy® is the Cognis' approach to enhancing personal and home care applications. It takes into account the four key dimensions of a holistic product experience - perception, feel, usage, and effect - while also focusing on convenience benefits. This results in products that contribute to consumer's well-being.

Green Chemical Solutions(TM) , meanwhile, sets new standards of transparency as regards the origins of specialty chemical products. This classification system allows Cognis' customers in the personal and home care/I&I industries to see at a glance how natural and renewable each ingredient offered by Care Chemicals is.

Cognis is the world's largest supplier of the original APG® surfactant, with extensive experience in production, and a detailed knowledge of the product's applications. Obtained from renewable plant-derived raw materials such as vegetable oils and starch, APG® surfactants combine cleaning and foaming power with environmental friendliness, while also being kind to human skin. Their versatility makes them ideal for use in a wide range of formulations, including laundry and manual dish detergents, hard surface cleaners, baby shampoos, shower gels, and facial cleaners.

Cognis presentations and talks at Cesio 2008 Throughout Cesio 2008 at Palais de Congrès, Paris, experts from Cognis Care Chemicals will be giving a number of presentations and talks on the company's varied products and solutions.
- "Derogation under the EU detergent regulation: a case study" (June 23, 15:00-15:30): Andreas Willing, Product Safety & Regulations/Head of Ecology, will talk about Cognis' approach to obtain a derogation from the EU Detergent Guideline for a low-foaming surfactant.
- "Surfactants for the future: from raw materials to sustainable and responsible uses" (June 24, 09:00-10:30): Richard Ridinger, Executive Vice President Cognis Care Chemicals, will discuss current market developments with six leading industry experts in this round-table discussion.
- "A new approach to the assessment of anaerobic biodegradability of surfactants" (June 24, 14:30-15:00): In this presentation, Andreas Willing will introduce a new screening method to determine the anaerobic biodegradation of surfactants.
- "New cationic surfactants with improved properties" (June 24, 16:00-16:30): New cationic surfactant structures for the use in hair conditioners with excellent environmental profile will be explained by Ansgar Behler, Senior R&D Manager.
- "A changing world - the impact of biofuels and sustainability on the vegetable oil market" (June 24, 16:00-16:30): Harald Sauthoff, Global Sourcing Natural Products, will look at the developments in the vegetable oil market, at the discussions about agricultural crops and sustainability as well as challenges being addressed by the industry forum, the Roundtable on Sustainable Palm Oil (RSPO).
- "REACH: Experiences from participation in SPORT and RIP 3.2 and how to develop Exposure Scenarios" (June 25, 12:00-12:30): Frank Wangemann, Product Safety & Regulations, will discuss results from a SPORT sub-project on alkyl sulphates evaluating the feasibility of risk assessments, among others.
- "Green Chemical Solutions - showing the "green" path to the modern consumer" (June 25, 14:30-15:00): Rita Köster, Global Marketing Home Care/I&I, will explain all about the innovative Green Chemical Solutions classification system, which maximizes transparency by categorizing every Cognis Care Chemicals product on the basis of how natural and renewable it is.
- "Alkoxylated polyglucosides, the next generation of glyphosate potentiators" (June 25, 16:00-16:30): Stephanie Merlet, Technical Manager Agrosolutions Cognis France, will speak about a new APG® technology, a cost-effective substitute for hazardous adjuvant chemistries which does not compromise performance.
BASF Personal Care and Nutrition GmbH
Cognis is a worldwide supplier of innovative specialty chemicals and nutritional ingredients, with a particular focus on the areas of wellness and sustainability. The company employs about 7,600 people, and it operates production sites and service centers in 30 countries. Cognis has dedicated its activities to a high level of sustainability and delivers natural source raw materials and ingredients for food, nutrition and healthcare markets, and the cosmetics, detergents and cleaners industries. Another main focus is on products for a number of other industries, such as coatings and inks, lubricants, textiles, as well as agriculture and mining. The subsidiary Pulcra Chemicals offers specialized chemical products and process expertise to customers in the fiber, textile, and leather industries. Cognis also holds a 50-percent stake in the joint venture Cognis Oleochemicals, one of the world's leading manufacturers of oleochemicals.

Cognis is owned by private equity funds advised by Permira, GS Capital Partners, and SV Life Sciences. In 2007, Cognis recorded sales of about 3.52 billion euros and an Adjusted EBITDA (operating result) of 410 million euros.
Press releases you might also be interested in
Weitere Informationen zum Thema "Medizintechnik":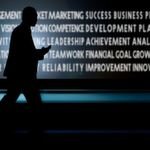 Neues Jobprofil, neue Ausbildung – KI-Manager
68 Pro­zent der Deut­schen möch­ten KI selbst er­le­ben – so ei­ne Stu­die im Auf­trag des Di­gi­tal­ver­ban­des Bit­kom. Vie­le er­le­ben KI be­reits, oh­ne es vi­el­leicht zu wis­sen: Sprachas­sis­ten­ten wie Ale­xa oder Si­ri setz­ten auf die­se Tech­no­lo­gie. Und dem­nächst kann man sich so­gar zum KI-Ma­na­ger aus­bil­den las­sen.
Weiterlesen