All-around protection for cameras: Salamander enclosures with new accessories
Karlsruhe

, (PresseBox) -
Responding to customer requests, autoVimation has considerably extended the accessory range for the proven Salamander series of protective camera enclosures. All new additions are modular and can therefore be installed and retrofitted as required. Additionally, Salamander enclosures can now house cameras with a maximum diameter of 40 x 40 mm if their corner radius is at least 3 mm. A new 60 mm spacer enables the easy installation and adjustment of large lenses (e.g. 80 mm long with a 55 mm diameter). The spacer is simply assembled together with the enclosure lid - before the lid is installed, the lens is easily accessible and can be reached from all sides. Thanks to reliable seals, Salamander enclosures with a spacer maintain IP67 protection. A new positioning ring allows users to reproduce the installation position of the camera inside the enclosure at any time. This considerably facilitates the re-installation of cameras in the correct position, e.g. after repairs. A pneumatic shutter that was already showcased as a prototype at last year's VISION is now available as a series model. It is designed for environments with extreme contamination where image capture is required during breaks in operation (e.g. analyzing the position of parts and the production steps in milling machines). Made from stainless steel, the protective shutter is resistant to aggressive media. A Poron seal on the inside prevents the contamination of the front window. Therefore, if a milling machine sprays cooling agent onto the closed shutter, the camera will still have a clear view once the shutter is opened. Creating excess pressure with help of a wind curtain just prior to the shutter opening helps further to prevent front window contamination. Finally, the new accessories also include a mirror attachment for orthogonal beam deflection that provides a cost-efficient alternative to cameras with a 90° viewing direction or cost-intensive prism attachments in applications with limited installation space. The mirror attachment can be mounted at any side of the enclosure and then reflects the image into the desired direction. It can be adjusted along the camera's longitudinal axis and along the mirror axis. On request, autoVimation will also produce special sizes (e.g. for wide-angle lenses).
autoVimation Peter Neuhaus
Established in 2008, Karlsruhe-based autoVimation was founded by Peter Neuhaus to provide solutions for easier installation and adjustment of image processing components. The company has developed a modular construction kit that simplifies the connection of all required components, which does away with costly and time-consuming manufacturing of dedicated mounting brackets. The product portfolio also includes compact, easy-to-integrate enclosures that provide optimal protection for cameras and lenses in industrial applications, and ensure good heat dissipation. autoVimation supplies complete, ready-to-install mechanical solutions for cameras and light fittings, and enables the integration of special lenses, filters, light barriers, encoders, or other sensors. autoVimation's customers include renowned companies from various industry branches, such as the pharmaceutical and food industry, measuring technology, quality control, and security technology.
Press releases you might also be interested in
Weitere Informationen zum Thema "Produktionstechnik":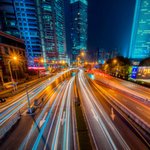 "Digitale Zwillinge" dringen in den Alltag vor
Wie ei­ne ak­tu­el­le Stu­die von De­loit­te zeigt, wer­den Di­gi­tal Twins oder "Di­gi­ta­le Zwil­lin­ge" im All­tags­le­ben der Ver­brau­cher ei­ne grö­ße­re Rol­le spie­len. Das gilt vor al­lem für Sze­na­ri­en wie Smart Ho­me, Connec­ted Cars oder das Ge­sund­heits­we­sen.
Weiterlesen