VITRONIC VIROwsi weld seam inspection with new intuitive analysis software

Wiesbaden

, (PresseBox) -
VITRONIC will present the new software release of its tried and tested VIROwsi weld seam inspection system at the "Hannover Messe" trade show. The VIROwsi analysis software was given a complete overhaul, and its new design is geared towards ensuring intuitiveness and usability.
The machine vision solution from VITRONIC for reliable and reproducible 100% inspection of welded seams is used by leading automotive manufacturers and their component suppliers across the globe. It is used, for example, to inspect brazed and welded seams on axle components, bodywork, wheels, seats, exhaust systems and battery modules.
At the heart of the optical system solution for weld seam inspection is a sophisticated user interface for the teach-in of seams. VITRONIC is setting new standards with its complete reworking of the VIROwsi software, in particular the intuitive use of the entire system and its extensive analysis options.

VIROwsi system software is clear and easy to use
The system software needs to be able to offer a wide range of functions. These include a user interface for setting the parameters of machine vision components and for configuring new seams, as well as image evaluation, logging and data archiving.
The configuration of new seams requires the creation of inspection programs, so-called recipes, which serve to precisely define parameters such as inspection sequence, inspection limits and inspection criteria in accordance with production requirements. In the case of an existing inspection process, adjustments may also need to be made. For example, the inspection limits may need to be changed. These changes can be done while an inspection is in progress. Once confirmed by the user, they are applied to the inspection of the next part.
Creating and adjusting recipes is normally a complex process, requiring both expert knowledge of welding technology and a thorough understanding of the inspection software. As this represents a core function of the software, its design plays a key role in the acceptance of the inspection system as a whole.
This is precisely where VITRONIC's new VIROwsi software shines. The graphic design of the user interface and the system's intuitive navigation enable an easy teach-in of inspection sequences and inspection limits. Users can also select from a wide range of configuration functions. They can access pre-defined templates of standard seam types, or have scan frequency and ranges calculated automatically.
Thanks to a guided teach-in and clear on-screen visualization, a trained user will be capable of setting the parameters for any future inspection program (or even creating it from scratch) for new or modified components.
In principle, the weld engineer can optimize a recipe based on historic inspection results at his or her desk, so as to avoid disruption of the production process and downtimes.

Database-supported analysis and documentation of production and process quality
Inspection results are also presented in a very clear and structured format in different views of the VITRONIC system. Defects such as pores and holes are displayed in high-precision 3D. VIROwsi classifies the defects and shows detailed information about the position and type of defect in each case. To provide users with a clear overview, the inspection results for individual seams are visualized in real-time on a photo of the component.
All information is immediately calculated into a view of real-time statistics. In parallel, it is stored in an integrated database where it is linked with component and seam ids for subsequent tracking, evaluation, and statistics. That means that detailed inspection results and parameters are seamlessly documented. With the help of the database-supported evaluation tool and the real-time statistics function process deviations can be detected early on.

VITRONIC will be demonstrating fully automatic weld seam inspection with the new VIROwsi system software at booth 42 in hall 17 at the "Hannover Messe" trade show.
Website Promotion
VITRONIC Dr.-Ing. Stein Bildverarbeitungssysteme GmbH
VITRONIC is an owner-managed group of companies comprising VITRONIC GmbH with its headquarters in Wiesbaden and several international subsidiaries. The group is a world leader in industrial machine vision covering a wide spectrum from standard products with customer-specific upgradeable modules to individually customized solutions in its core sectors of industry, logistics and traffic technology.
Since VITRONIC was founded in 1984 it has grown on the strength of its own resources. Today we are represented by 600 employees on four continents. In 2013, the VITRONIC group generated total revenue of 83 million euros.
VITRONIC products are state-of-the-art and guaranteed to offer our customers maximum benefits. The group invests over 10 percent of total revenue each year in research and development. All VITRONIC solutions are designed and developed by ourselves and produced in Germany.
Industry and logistics
VITRONIC machine vision systems are used in a wide range of industrial applications to carry out precise or complex inspection tasks. Our automated solutions ensure the highest quality standards of welded and brazed seams and are used, for example, in the automotive and aerospace industries. We also offer flexible surface quality inspection for metal workpieces and endless material.
We support the pharmaceutical industry with seamless print, surface and geometry inspection systems, quality inspection and track-and-trace inspection solutions – which can also be validated thanks to our GAMP certification. For manufacturers of solar cells and modules, we are one of the largest independent partners for optical inspection systems, with over 1,000 installations worldwide.
Our customers in the area of material flow, parcel logistics and mail order seek to optimize their logistics processes. VIPAC systems from VITRONIC can be integrated at any point along the process chain for the automatic capture of product data, package data and customer-specific data. VIPAC reads addresses, barcodes, 2D codes, customer-specific codes and plain text (OCR) with maximum read rates, and measures and weighs packages online. This information is sent directly to the connected ERP systems or CRM solution.
VIPAC systems are used by global logistics companies in the courier, express and parcel sector and in mail order, warehousing and distribution, and manufacturing industry.


Press releases you might also be interested in
Weitere Informationen zum Thema "Photonics":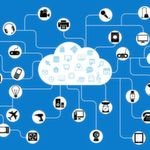 Investitionen in IoT-Sicherheit steigen rasant
Laut den Prog­no­sen der Markt­for­scher von Gart­ner stei­gen die welt­wei­ten Aus­ga­ben für IoT-Si­cher­heit im lau­fen­den Jahr auf 1,5 Mil­li­ar­den US-Dol­lar an. Bis zum Jahr 2021 soll Com­p­li­an­ce der wich­tigs­te Ein­fluss­fak­tor für das Wachs­tum bei IoT-Se­cu­ri­ty wer­den.
Weiterlesen