WITTMANN BATTENFELD with state-of-the-art injection molding technology, automation and peripherals at the Chinaplas 2012
WITTMANN BATTENFELD at the Chinaplas 2012 in Shanghai
Kottingbrunn

, (PresseBox) -
At the Chinaplas, the leading international trade fair for the plastics industry in Asia, which will be held this year from April 18 to 21 in Shanghai, WITTMANN BATTENFELD will be presenting its state-of-the-art injection molding technology, automation and peripherals to professionals in Hall E2 at Stand E2-K21.

The WITTMANN group has been operating successfully in Asia for many years. To supply the Chinese market, the company runs a local production facility in Kunshan, China, where various peripherals and robots are manufactured. The Kunshan plant has been in operation since 2005 and has developed into a competence center for automation and peripheral equipment for the Asian market. The production and storage space has been increased and amounts now to 7,000 m². In 2011, the number of robots produced could be doubled, and we are expecting a further increase in production for 2012. The rising demand for automation equipment in China is on the one hand due to the strong growth of the Asian plastics industry and on the other hand to the increasing wages, which the industry tries to meet with automation solutions.

At this year's Chinaplas, WITTMANN BATTENFELD is demonstrating its competence in the area of injection molding machinery by presenting a vertical rotary table machine designed as a complete production cell, and a MicroPower, the machine from the company's PowerSeries specially laid out for high-precision injection molding of micro parts. Both types of machinery are in great demand among Asian manufacturers of electronic and optical equipment and are being used for a great variety of applications.

Screw drivers are produced in a 4-cavity mold on a VMR 110/350V vertical rotary table machine with a rotary table 1280 mm in diameter. The blades are inserted and then insertion-molded with plastic. A W818 servo robot from WITTMANN takes care of inserting and removing the parts and subsequently depositing them on a conveyor belt. A SUMO Junior crimper grinding mill is used for sprue reclaim. A Gravimax B 14 is responsible for metering the plastic granulate and adding colorant. This is a gravimetric metering device equipped with highly accurate, wear-resistant stainless steel valves whose mechanism is laid out in such a way that virgin material as well as granulates with only limited pourability and prone to bridging can be continuously and safely loaded through the same valve. Thanks to the RTLS (Real-Time-Live-Scale) system, a function incorporated as standard in every Wittmann Gravimax dosing unit, ultimate precision can be guaranteed for every batch of compound. Material drying is carried out by a Drymax ES 40-50-M dryer; Feedmax S3 loaders are used for material feeding.

WITTMANN BATTENFELD is the market leader in vertical rotary table machines for many applications, especially in the automotive and medical technology industries.

The rotary table machines from WITTMANN BATTENFELD feature numerous attributes for user-friendliness. The rotary table is placed at a comfortable working height, fast and accurate rotation movements ensure minimal cycle times. The parts insertion and removal area is safeguarded by light curtains. These provide optimal access for parts removal and the implementation of further automation concepts. Linear robots from the group's own production can be supplied to carry out fast and simple transfers as well as complex multi-tasking jobs. Parallel movements based on two electrically adjustable delivery pumps are possible as standard, or on the basis of servo drives for every individual axis, as an option.

On the second injection molding machine shown at the Chinaplas, a MicroPower 15/10, a medical clamp with a part weight of 0.003 g is manufactured from POM supplied by Ticona within a cycle time of 4 seconds on a MicroPower 15/7.5 with a 4-cavity mold from Microsystems UK. The parts are removed by a W8VS2 WITTMANN robot - a robot which has been specially designed for the highly dynamic and precise removal of small and micro parts - and passed on to a camera integrated in the production cell and in the machine's control system for quality inspection. The parts are subsequently separated according to cavities and stacked in a stacking module. In this application, the parts are injected, tested and deposited in the clean room.

In this new machine generation, the innovative two-step injection unit, consisting of a screw and a plunger, with a shot volume ranging from 0.05 to 4 cm³, is of special interest. The melt injected through this injection aggregate is thermally homogeneous, resulting in absolutely top-quality parts, absolutely stable production processes and short cycle times. Thanks to the short cycle times as well as low material and energy consumption, the MicroPower is also absolutely cost-efficient. Another vital factor contributing to the MicroPower's cost-efficiency is the fact that the entire range of peripheral equipment is perfectly geared to the production of micro parts. In this way, cost cuts of 30 to 50 % compared to standard machines can be achieved.

WITTMANN automation and peripheral equipment

In addition to the robots and peripheral equipment integrated in the injection molding machines, WITTMANN BATTENFELD presents a broad range of robots and peripheral equipment as stand-alone solutions at the Chinaplas. Many of the products on display come from the Kunshan plant and demonstrate impressively the extensive production and process know-how of the WITTMANN group's Chinese subsidiary.

In the area of automation, one main focus is, of course, on the models from local production, above all the various versions of the W818 and W828 robots. The new robot model W818 with a maximum handling load of 6 kg should receive special attention. Moreover, the W818T version with a telescopic axis for use in halls with low ceilings or cranes, the W818S and W828S, both with a pneumatic sub-arm, and the W818TS with a telescopic axis and sub-arm will be on display. All models of the W818 and W828 appliances are equipped with three powerful servo motors for all linear axes as standard.

Optional servo-driven rotational axes allow for a great variety of new functions. The servo B axis is capable of steplessly rotating the gripper and the C swivel axis from 0° to 270°, while the servo C axis rotates the gripper from 0° to 180°. All intermediate positions of each rotational axis can be programmed with an accuracy of 0.01°. These rotational axes - combined with the TruePath path planning module of the WITTMANN R8.2 control system - enable movements with coordinate accuracy in any conceivable direction within three-dimensional space, including unlimited scope for parallel movements of linear and rotational axes.

In the field of peripheral equipment dryers of the DRYMAX series, FEEDMAX loaders, temperature controllers of the TEMPRO series and granulators of the series MAS, Minor and Junior will be on display.

Among the dryers, the completely new drying wheel dryer DRYMAX Aton should receive special attention. What makes the DRYMAX Aton so attractive is its combination of a constant dew point with high energy efficiency and extremely low maintenance costs. These benefits have become possible by using an innovative drying wheel, consisting of numerous chambers which are loosely filled with ball desiccants. This filling concept favors high energy utilization and allows for low-cost maintenance of the wheel.

Among the loaders, the new FEEDMAX B material separators for central conveying are of special interest. They are particularly easy to handle and ideally suited for all fields of application.
Wittmann Battenfeld GmbH
The WITTMANN Group based in Vienna/Austria is one of the world's leading manufacturers of robots and peripheral equipment for the plastics industry. The WITTMANN product portfolio includes robots and automation equipment, automatic material loaders and material dryers as well as equipment for plastics recycling, mold tempering and cooling, and volumetric and gravimetric metering appliances.

WITTMANN BATTENFELD, a company of the WITTMANN Group with its headquarters and production facility in Kottingbrunn (Lower Austria), is a leading manufacturer of injection molding machinery and equipment for the plastics industry. The company is present in about 60 countries with its own sales and service companies as well as representative offices, thus offering optimal support to its customers in all matters concerning injection molding technology.

In China, the WITTMANN group is represented with its own production facility in Kunshan and a sales and service representation in Shanghai, the WITTMANN BATTENFELD (Shanghai) Co. Ltd., as well as sales offices in Shenzen, Tianjin, Chengdu and Changchun.


Press releases you might also be interested in
Weitere Informationen zum Thema "Produktionstechnik":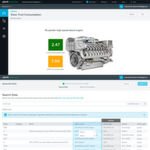 Splunk wertet industrielle IoT-Daten aus
Mit Sp­lunk In­du­s­trial As­set In­tel­li­gen­ce (IAI) stellt der Spe­zia­list für Ma­schi­nen­da­ten sei­ne ers­te Lö­sung für das In­ter­net der Din­ge (IoT) vor. Sie er­mög­licht die Aus­wer­tung in­du­s­tri­el­ler IoT-Da­ten.
Weiterlesen