From 0 to 100 in ten minutes: WINGAS and E.ON bring highly efficient natural gas CHP plant on stream
Greifswald/Lubmin

, (PresseBox) -
.
- New combined heat and power (CHP) plant in Lubmin provides clean and environmentally friendly energy
- Efficient preheating for onward transportation of Nord Stream gas
- Secure electricity supply for over 50,000 households
- Approx. 90% energy efficiency and full load operations in just ten minutes thanks to new gas turbine Technology

Supply security is also a question of energy efficiency: Against this backdrop, today WINGAS and E.ON Energy Projects brought the new, highly efficient combined heat and power (CHP) plant in Lubmin on stream. The CHP plant, located right at the landing terminal of the Nord Stream Baltic Sea pipeline, has a useful heat output of about 47 megawatts (MW) and an electrical output of about 39 MW. The plant generates up to 200,000 megawatt hours of electricity a year - enough to provide a secure supply for 50,000 households for a whole year.

The plant sets new standards in terms of decentral and flexible energy generation: a highly efficient gas turbine developed by Siemens is being deployed in Lubmin for the first time. It allows the plant to reach full load capacity in just ten minutes.

Lubmin, a central energy hub, offers ideal conditions for the construction of a natural gas-based CHP plant thanks to the existing infrastructure; the Baltic Sea pipeline delivers a reliable supply of natural gas right there. In addition, the waste heat generated in the gas turbine is used to reheat the gas, which cools down while traveling through the Baltic Sea pipeline, be-fore its onward transportation over land. With the combined generation of electricity and heat, the overall efficiency of the plant is over 85%. This means that the Lubmin CHP plant saves around 40,000 tons of CO2 a year compared to the separate generation of heat and electricity - that is as much as 13,000 cars a year.

"With the new CHP plant in Lubmin we are embracing an energy-efficient future - in several ways," WINGAS Managing Director Dr. Ludwig Möhring ation: electricity and heat are generated precisely where they are needed, thus reducing the burden on the energy supply networks long-term," Möhring explains. "The unique flexibility of the plant in Lubmin highlights once again the contribution that natural gas and natural gas technologies can make to ensuring the success of the energy transition."

"With this plant we are not only contributing to efficient, decentral electricity generation, we are also ensuring the smooth transportation of climate-friendly natural gas. The plant is part of our strategy to continue expanding heat and electricity generation using tried-and-tested and efficient com-bined heat and power technology," Dr. Ingo Luge, Chairman of the Board of Management of E.ON Deutschland, adds. "Energy generated decentrally not only caters to the wishes of our customers, it is also a key element of the energy transition in Germany," Luge continues.

"The Siemens gas turbine SGT-750 used in Lubmin has an extraordinarily high efficiency rate, which means it functions extremely economically and in an environmentally friendly manner. Moreover, this turbine has the shortest maintenance times in its performance class," says Thierry Toupin, CEO of the Gas Turbine and Generators Business Unit of the Siemens Energy Sector.

E.ON Energy Projects provides electricity and heat generation solutions to industrial customers. The company develops customized concepts, builds and finances the plants and then operates them together with the customers. E.ON Energy Projects has installed projects with an electrical output of over 1.600 MWel to date or has played a key role in realizing the projects.
WINGAS GmbH & Co. KG
WINGAS is one of the largest suppliers of natural gas in Germany. The energy company is active in natural gas trading in Belgium, Denmark, France, the UK, Austria, the Netherlands and the Czech Republic. Its customers include municipal utilities, regional gas suppliers, industrial firms and power plants.

More energy - together. www.wingas.com
Press releases you might also be interested in
Weitere Informationen zum Thema "Energy / Environment":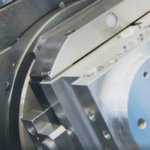 Eine offene Brücke für Big Data
Es klingt ganz ein­fach: In­du­s­trie 4.0 be­nö­t­igt Tech­no­lo­gie 4.0. Doch was ge­nau zeich­net ei­ne mo­der­ne Shop-Floor-Lö­sung aus? Auf wel­che Punk­te müs­sen Un­ter­neh­men ach­ten, wenn sie den Sprung ins IIoT wa­gen wol­len? In­du­s­trie-4.0-Spe­zia­list FOR­CAM stellt in ei­ner Ar­ti­kel­se­rie die wich­tigs­ten Mo­du­le vor.
Weiterlesen