iOS and Android Dungeon-Crawler "Archangel" Now Available
Unity Games' newest mobile and tablet title available now for €2.99
San Francisco, CA

, (PresseBox) -
Unity Games and Black Tower Studios are pleased to announce that the fantasy-themed action title, "Archangel," is now available on iOS and Android devices (Google Play) for €2.99. In Archangel, the eternal struggle between good and evil comes to life via stunning console-quality visuals and intuitive touch controls. As the Archangel, you will cast brutal spells and deal divine justice via fire and force as you battle your way through an immersive 3D isometric world of peril and darkness.

- Download the Archangel Press Kit: http://www.hightail.com/download/elNLZEU2V3IrV3dsYzlVag

"We're proud to release Archangel as the first core title in our 2014 portfolio", said Oren Tversky, VP of Unity Games. "Black Tower Studios has been a wonderful development partner, and Archangel's high quality visuals and streamlined combat system are a testament to the studio's meticulous attention to detail".

A celestial being of certain conviction, driven by moral absolutes, you take control of the Archangel who has risen from the heavens as the forces of evil mobilize in defiance of heavenly rule. Through a unique gesture-based control system, draw symbols on-screen to rain punishment on your foes. Tap and hold to power up a devastating energy beam, or use other touch gestures to teleport, unleash lightning storms or even resurrect foes to battle alongside you.

Customize the Archangel's armor and weapons to boost stats and at the end of each level wager hard-earned spoils for more treasure - or risk losing it all. An adaptive difficulty system adjusts itself to your ability and experience, ensuring Archangel offers endless replayability to both novices and experienced players.

Developed by Black Tower Studios and published by Unity Games, Archangel is now available on the iTunes App Store and on Google Play for Android.

For more information about Archangel, visit: http://www.unitygames.com/games/archangel/
Unity Technologies
Unity Games is a division of Unity Technologies dedicated to publishing high quality Unity authored games. Working with the talented and diverse Unity community, Unity Games is elevating the status of its developer base, while pioneering technologically and artistically advanced games. For more information, visit: http://unitygames.com

About Black Tower Studios

Black Tower Studios is a developer of high quality mobile, tablet, and console games with offices in Japan and Australia. Showcasing a blend of Western and Japanese design sensibilities, the studio's work demonstrates a passion for storytelling and action-packed gameplay. Black Tower Studios' first game, Archangel, was published in 2014 on iOS and Android.

Press releases you might also be interested in
Weitere Informationen zum Thema "Consumer-Electronics":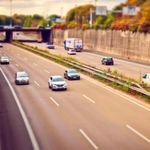 Wunsch nach Datenschutzüberprüfung bei autonomen Autos
Dem au­to­no­men Fah­ren ste­hen die Be­frag­ten ei­ner ak­tu­el­len Bit­kom-Stu­die skep­tisch ge­gen­über. So ganz wol­len sie dem selbst­fah­ren­den Au­to noch nicht trau­en. Je­der Sieb­te von zehn Be­frag­ten (74 Pro­zent) wür­de aber zu­min­dest in be­stimm­ten Si­tua­tio­nen auf Selbst­fahr­funk­tio­nen zu­rück­g­rei­fen.
Weiterlesen