Growth market Thailand: DPO aims to increase production capacity by 80 per cent with SIG equipment
State dairy company brings another three SIG filling machines into operation
Linnich

, (PresseBox) -
In Thailand, the state-run dairy group 'Dairy Farming Promotion Organization of Thailand (DPO)' is expanding its production capacity. At the Muaklek production plant, DPO's biggest milk-processing plant, three CFA 124 high-speed filling machines from SIG Combibloc have now been put into production. Each individual machine can aseptically fill up to 24,000 carton packs per hour. In a first step, these machines will be used to fill 'Thai-Danish' branded milk products in combiblocMini 125 ml and 200 ml carton packs. With the commissioning of these filling machines, DPO and SIG Combibloc are continuing the partnership which began in 2004.

At the beginning of the 20th century, farmers first started keeping dairy cows in Thailand. The Thai dairy industry advanced rapidly with the setting-up of the 'Thai Danish Farm and Training Centre (TDDF)' in Muaklek. The Centre was established by a cooperation between the Thai and Danish governments, with the aim of developing Thailand's dairy industry. This involved bringing dairy cows into the country, training dairy farmers, constructing farm buildings, providing modern production and processing technologies, and creating a market for processed milk and dairy products. In 1971, this organisation was taken over by the Thai government, and since then has been operated under the name 'Dairy Farming Promotion Organization of Thailand (DPO)'.

Today, DPO operates four large dairies, where UHT milk is produced. These are DPO Sukhothai in the north of the country, DPO Khon Kaen (north-east), DPO Muaklek (central Thailand) and DPO Pranburi in the south. SIG Combibloc filling machines are already in operation at the DPO Sukhothai factory – three CFA 124 for filling combiblocMini, and a CFA 712 to fill combiblocSmall carton packs. The positive experience that DPO has had so far with the SIG filling technology has prompted the DPO management to, once again, opt for SIG filling machines when upgrading the Muaklek factory.

Achieving a shared goal

Somporn Srimuang, Head of DPO Muaklek: "We are a non-profit organisation. Our guiding principle is: If our farmers are doing well and their farms are growing, then we at DPO can also grow. And we're doing that. The new high-speed filling machines from SIG Combibloc will help us achieve our goal of increasing the 250 tonnes of raw milk per day that we currently process in Muaklek to 450 tonnes per day in the next three years. The efficiency and flexibility of the SIG filling machines that we have in operation in Sukhothai makes us confident that the technology from SIG Combibloc is also the right choice for the Muaklek plant".

Vatcharapong Ungsrisawasdi, Country Manager Thailand at SIG Combibloc: "We are proud that DPO has opted for our filling technology in the expansion of its production capacities in Muaklek. The CFA 124 filling machines guarantee fast, efficient and flexible production. All volumes of 125, 150, 180, 200 and 250 ml can be filled using a single filling machine. Adjusting and switching to a required volume is done in just a few steps, via settings on the touch-screen monitor".
SIG Combibloc
SIG Combibloc is one of the world's leading system suppliers of carton packaging and filling machines for beverages and food. In 2016 the company achieved a turnover of 1,724 million Euro with more than 5,000 employees.
Press releases you might also be interested in
Weitere Informationen zum Thema "Industrial Engineering":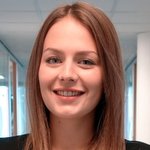 So steigert Predictive Maintenance die Produktivität
Die Pro­duk­ti­ons­hal­len von Groß­un­ter­neh­men sind nicht sel­ten mit An­la­gen und Ma­schi­nen im Wert von meh­re­ren Mil­lio­nen Eu­ro ge­füllt – In­ves­ti­tio­nen, die durch­aus als st­ra­te­gi­sche Er­folgs­fak­to­ren zäh­len. Da­mit sich die­se im vol­lem Um­fang aus­zah­len, ist es ent­schei­dend, Still­stand­zei­ten zu ver­mei­den, denn nur ei­ne ar­bei­ten­de An­la­ge ist pro­duk­tiv. Um dies zu ge­währ­leis­ten ge­winnt Pre­dic­ti­ve Main­tenan­ce, die vor­aus­schau­en­de War­tung, im­mer wei­ter an Be­deu­tung.
Weiterlesen