Sartorius Stedim Biotech launches ambr® 15 bioreactor system with Nova BioProfile® FLEX2 integration
Göttingen

, (PresseBox) -
.

• Unique system offers collection of massive quantities of cell culture data

• QbD studies in upstream processing more rapidly performed

• On show for the first time at Cell Line Development & Engineering in San Diego

Sartorius Stedim Biotech (SSB), a leading international supplier for the biopharmaceutical industry, announced that the ambr® 15 automated micro bioreactor system combined with a Nova Biomedical (Nova) BioProfile® FLEX2 automated cell culture analyzer is on show for the first time at the Cell Line Development & Engineering Conference in San Diego, California. This newly integrated system, which is a first from SSB and Nova's successful collaboration, enables rapid at-line sample collection and analysis of massive quantities of key cell culture data.

SSB and Nova have collaborated to seamlessly integrate the software interface that controls the ambr® 15 workstation for automated parallel processing of 24 or 48 single-use bioreactors (10–15 mL working volume) with the cell culture analysis capabilities of the innovative BioProfile FLEX2. The combined system provides a unique tool to simultaneously run, sample and analyze a massive number of cell culture conditions during cell line and media development by Design of Experiments (DoE).

Combining the ambr® 15 and the BioProfile® FLEX2 enables fully integrated automatic sample transfer, analysis and automated feedback control in each single-use ambr® 15 bioreactor. This allows collection of enormous quantities of cell culture data, including total and viable cell density, viability, cell diameter, pH, PCO2, PO2, glucose, lactate, glutamine, glutamate, ammonium, Na+, K+, Ca++ and osmolality, which can be sampled and measured with a complete cycle time of just 6–7 minutes. The ambr® 15 software simultaneously acquires the BioProfile® FLEX2 data set and processes it, for example, by performing complex in-run calculations of how much feed volume to automatically add during a run. This saves time by significantly increasing the amount of consistent clone selection, media development and culture parameter data that a scientist can generate per run.

"We have combined two highly innovative technologies. Our successful partnership with Nova has delivered complete at-line analytics capabilities for our ambr® 15 platform. Utilizing these integrated systems will support scientists to more easily run full QbD studies, without causing a sampling bottleneck or needing additional staff resources. The new system will optimize their process productivity, as well as the quality of their biologics," stated Dr. Barney Zoro, ambr® Product Manager at Sartorius Stedim Biotech.

"There is a significant demand for fully automated cell culture analysis of small-volume culture systems like the Sartorius ambr® micro bioreactor system," said Matthew McRae, Biotechnology Sales Product Line Manager at Nova. "We're excited to have worked with SSB on this integration program because our BioProfile FLEX2 with maintenance-free sensors provides rapid analysis of key cell culture tests using just 265 microliters of sample. As a result, this analyzer is a highly complementary addition to the ambr® 15 while maintaining the flexibility and modularity of the first-generation BioProfile FLEX analyzer."

To find out more about SSB's new technology developments, please visit Booth 17 at the Cell Line Development & Engineering event in San Diego and attend our workshops on Monday, June 5, 2017, at 12:00 pm–12:30 pm and on Wednesday, June 7, at 11:00 am–11:30 am.

A profile of Nova Biomedical

Incorporated in 1976 and based in Waltham, MA, Nova Biomedical is a world leader in the development and manufacturing of state-of-the-art, whole blood, point-of-care and critical care analyzers, as well as providing the biotechnology industry with the most advanced instruments for cell culture monitoring. Nova is one of the fastest growing in vitro diagnostic companies in the world. Nova's biosensor technology is incorporated in products ranging from handheld meters for glucose self- and point-of-care testing to critical care whole blood analyzers designed for rapid measurement of over 20 analytes. Nova's biotechnology-specific BioProfile line has pioneered comprehensive cell culture testing, providing over 20 critical cell culture tests with over 12 unique instrument offerings for broad range of cell culture applications. Nova employs over 1,100 people worldwide and has wholly owned subsidiaries located in Brazil, Canada, France, Germany, Great Britain, Italy, Japan, and Taiwan. Certified by the International Organization for Standardization, Nova has manufacturing operations located in the U.S., Taiwan, and Brazil.

www.novabiomedical.com
Sartorius AG
Sartorius Stedim Biotech is a leading international supplier of products and services that enable the biopharmaceutical industry to develop and manufacture drugs safely and efficiently. As a total solutions provider, Sartorius Stedim Biotech offers a portfolio covering nearly all steps of biopharmaceutical manufacture. The company focuses on single-use technologies and value-added services to meet the rapidly changing technology requirements of the industry it serves. Headquartered in Aubagne, France, Sartorius Stedim Biotech is quoted on the Eurolist of Euronext Paris. With its own manufacturing and R&D sites in Europe, North America and Asia and an international network of sales companies, Sartorius Stedim Biotech has a global reach. In 2016, the company employed approx. 4,700 people, and earned sales revenue of 1.051,6 million euros.

ambr® systems are designed and manufactured by TAP Biosystems (part of the Sartorius Stedim Biotech Group) a leading global provider of automated cell culture and fermentation systems for life science research, development and production. The ambr® systems are widely used for cell line development and process optimization at pharmaceutical, biotechnology and academic laboratories. They are proven to provide a reliable model and consistent scalability to a range of upstream processes.
Press releases you might also be interested in
Weitere Informationen zum Thema "Biotechnology":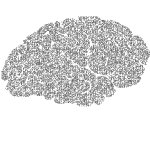 Steigende Cyber-Angriffe durch Künstliche Intelligenz
Avast, Her­s­tel­ler von di­gi­ta­len Si­cher­heit­s­pro­duk­ten, hat den Si­cher­heits­re­port für 2018 vor­ge­s­tellt. Dar­aus geht her­vor, dass in die­sem Jahr ver­stärkt ei­ne Kom­bi­na­ti­on aus neu­en und tra­di­tio­nel­len Si­cher­heits­be­dro­hun­gen auf­t­re­ten wird, dar­un­ter auch ers­te An­grif­fe, die auf Künst­li­cher In­tel­li­genz ba­sie­ren.
Weiterlesen