Polycoat Announce New Product for Waterproofing
Waterproof Coatings
Santa Fe Springs, CA

, (PresseBox) -
A New Urethane Mortar Trowel / Slurry System

American Polymers Corporation (dba Polycoat Products), announces PC-CRETE® U (trowel and slurry) is a 3-part, heavy duty, 100% solids, aromatic, cementitious urethane mortar system typically applied at between 1/8" (3.17mm) and 3/8" (9.52mm) dry film thickness. It has a textured matte finish and can be used to form containment beams, integral cove bases for seamless wall to floor protection or to slope floors in horizontal applications. PC-CRETE® U is custom formulated to provide a strong barrier against hydrostatic pressure and thermal shock while delivering a quick turnaround cure time. It is extremely receptive to decorative aggregate broadcast and acts as an aggressive barrier against chemicals, abrasive wear and heavy impact.

PC-CRETE® U has proven its protective strength in cold rooms, freezers and commercial kitchens and is especially well suited for tough, harsh environments that require application below 40°F," stated Ashish Dhuldhoya, Senior Vice President, Polycoat Products, "It is the product we recommend to all of our flooring contractors who are looking for a cost-effective urethane mortar system solution that will limit operational downtime."

PC-CRETE® U FEATURES:

- Trowel or slurry applied
- No blistering or chipping
- Quick return-to-service (4-6 hrs.)
- Can be applied below 40°F
- Excellent thermal shock and impact resistance
- Superior protection against hydrostatic pressure
- Meets California VOC and SCAQMD requirements

TYPICAL FLOOR USES:

- Cold Rooms/Freezers / Commercial Kitchens
- Pharmaceutical / Food and Beverage
- Manufacturing / Metal Processing
- Warehouse/Storage / Electronic Assembly

About Polycoat Products

Polycoat Products is a division of American Polymers, headquartered in Santa Fe Springs, CA. The company manufactures high performance, monolithic, protective polyurethanes, polyurea, and polyaspartic coatings for the construction and waterproofing industries. Its waterproofing product application specialties include Vehicular Parking Decks, Pedestrian Decks, Below Grade Membranes and Caulking Compounds with a special selection of elastomeric deck coatings with Class A and Class B fire ratings. Polycoat Products coatings can be applied by spray, roller, trowel, slurry, and brush for easy application. Polycoat Products brand names include: PC-Crete®, Polydeck®, Poly-I-Gard®, Polycoat-Aquaseal®, Poly-Aquatight®, Polyeuro®, Poly-Caulk®, and Polyfil®.

For more information about Polycoat Products call 562-802-8834 or visit www.polycoatusa.com

Polycoat Products Contact Bob Parsons, Marketing bobparsons@polycoatusa.com
Polycoat Products
Polycoat Products, headquartered in Santa Fe Springs, California specializes in the manufacturing and custom formulating of high performance, monolithic, protective polyurethanes, Truckbed Liners, and polyaspartic coatings and linings for Waterproofing, Industrial Coatings/Spray Elastomers, polyurea, Cast Elastomers, Theming and Foam applications.
Press releases you might also be interested in
Weitere Informationen zum Thema "Fahrzeugbau / Automotive":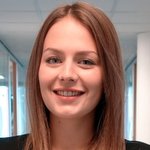 So steigert Predictive Maintenance die Produktivität
Die Pro­duk­ti­ons­hal­len von Groß­un­ter­neh­men sind nicht sel­ten mit An­la­gen und Ma­schi­nen im Wert von meh­re­ren Mil­lio­nen Eu­ro ge­füllt – In­ves­ti­tio­nen, die durch­aus als st­ra­te­gi­sche Er­folgs­fak­to­ren zäh­len. Da­mit sich die­se im vol­lem Um­fang aus­zah­len, ist es ent­schei­dend, Still­stand­zei­ten zu ver­mei­den, denn nur ei­ne ar­bei­ten­de An­la­ge ist pro­duk­tiv. Um dies zu ge­währ­leis­ten ge­winnt Pre­dic­ti­ve Main­tenan­ce, die vor­aus­schau­en­de War­tung, im­mer wei­ter an Be­deu­tung.
Weiterlesen