Paragon Software Announces Storage UFSD SDK for UEFI
New SDK makes it easier for system management, security software vendors and motherboard manufacturers to expand capabilities in UEFI environments
Freiburg

, (PresseBox) -
Paragon Software Group, the technology leader in data security and data management solutions, announces the release of its Universal File System Driver (UFSD) software development kit for Unified Extensible Firmware Interface (UEFI). The new SDK expands the possibilities for system management and security software vendors working in UEFI environments. The technology allows system vendors and motherboard manufacturers to make their UEFI systems more competitive and user-friendly.

Introduced by Intel in 2005 as a replacement for the aging MBR (Master Boot Record) and PC BIOS (Basic Input/Output System) interfaces, UEFI now comes standard on new computers, where it is positioned between the operating system and firmware stacks. Despite advantages over traditional BIOS and MBR, UEFI is technically limited by its support for FAT32 (File Allocation Table), an outdated file system, which restricts file sizes to less than four gigabytes. In an effort to address this problem, motherboard manufacturers have started to implement read-only NTFS support into their UEFI firmware — but this only solves half of the problem.

With the release of UFSD SDK for UEFI, Paragon Software now delivers a complete read/write solution. Based upon the company's industry-proven, cross-platform Universal File System Driver library used around the world in billions of devices such as smartphones, tablets, routers, networked storage, and cameras, the new SDK opens transparent, full read/write support for Windows-native NTFS, Linux-native ExtFS, and other file systems in the UEFI pre-boot environment.

Paragon's UFSD drivers work through the "simple file system protocol," allowing software developers familiar with UEFI system calls to utilize the same APIs already used for FAT32 to access NTFS and ExtFS volumes. Developers can now put more focus on the workflow and usability of their programs, rather than worrying about low-level storage functions.

Key Features

·       Full access to NTFS, ExtFS, ExFAT, HFS+, ReFS in the UEFI pre-boot environment

Example Scenarios

·       Use NTFS- or ExtFS-formatted thumb drives to install operating systems

·       Check the integrity of core OS files in the pre-boot environment and restore modified files

·       Scan for and remove malware (including "rootkits") before they gain control over the running OS

·        Deploy system updates in the pre-boot environment without interfering OS applications

·        Restore NTFS or ExtFS volumes from backup images

How it Works

Watch the video demonstration at https://www.youtube.com/watch?v=gX5zdK8osFE

System Requirements

·       UEFI Development Kits: 2014 SP1 or later

·       Architectures: x86 32 and 64 bits

Additional Services

Paragon Software also offers maintenance and support as well as development and consulting services for this SDK.

Availability:

The UFSD SDK is available for licensing: https://www.paragon-software.com/technologies/ufsd/ufsd-uefi.html
Paragon Software Group
Paragon Software provides technology to a host of world-class companies and partners including Belkin, Bosch, Cisco, D-Link, Dell, Toshiba, HP, Western Digital Corp., ASUS, Seagate, LG Electronics, Logitech, Buffalo, Acer, EMC/Iomega, Siemens, Lenovo, Microsoft, Motorola, Nokia and ZTE. For more information please visit the company website at www.paragon-software.com.


Press releases you might also be interested in
Weitere Informationen zum Thema "Security":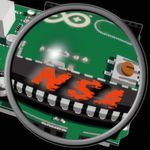 Vertrauen in Sicherheits-Technologien steigern
Ver­trau­en in die Si­cher­heit im In­ter­net ist ein drin­gen­des An­lie­gen. Was kön­nen An­bie­ter tun, da­mit Kun­den den Tech­no­lo­gi­en ver­trau­en? Die­se Fra­ge ist von zen­tra­ler Be­deu­tung und wird den­noch von IT-Cy­ber­si­cher­heits-Fir­men und -ent­wick­lern sel­ten dis­ku­tiert. Be­trach­tet man das The­ma ge­nau­er, dann lässt sich die Trag­wei­te der st­ra­te­gi­schen Aus­wir­kun­gen bes­ser ver­ste­hen.
Weiterlesen