TeliaSonera selects Nokia Siemens Networks to provide LTE radio network in Sweden and Norway
Supplier to the world's first commercial LTE network operator
Stockholm, Sweden

, (PresseBox) -
Nokia Siemens Networks and TeliaSonera have signed a contract for the delivery of a Long Term Evolution (LTE) radio network in Sweden and Norway. Under the twoyear agreement, Nokia Siemens Networks will provide LTE radio equipment, LTE network management systems, and LTE multivendor integration and care services to TeliaSonera. LTE is a wireless communications technology that specifically meets the growing demand for advanced mobile broadband services.

Lars Klasson, senior vice president and chief technology officer, Business Area Mobility Services at TeliaSonera, says: "We have chosen Nokia Siemens Networks to deliver TeliaSonera's 4G radio network in Sweden and Norway based on their high quality technology and competitive offer. Our customers are the first in the world to use commercial 4G services. The use of mobile broadband in the Nordic is exploding and we offer 4G to meet the demand for high speed and capacity."

"We are cooperating closely with TeliaSonera in Sweden and Norway to roll out commercial LTE services in these leading markets," says Jan Lindgren, head of the TeliaSonera customer team at Nokia Siemens Networks. "We will provide TeliaSonera with our fieldproven radio network platform for radio network modernization and next generation LTE services."

Nokia Siemens Networks will supply to TeliaSonera its Single RAN* solution with its award winning, energy efficient Flexi Multiradio base stations, as well as its NetAct network management system to monitor, manage and optimize the network. The company will also provide multivendor integration and care services.

About TeliaSonera

TeliaSonera provides telecommunication services in the Nordic and Baltic countries, the emerging markets of Eurasia, including Russia and Turkey, and in Spain. We are the leading European provider of quality crossborder voice, IP and capacity services, provided through our whollyowned international carrier network. In 2008, TeliaSonera's net sales amounted to SEK 104 billion, and at the end of December 2008 the total number of subscriptions was 135 million in 20 countries. The TeliaSonera share is listed on NASDAQ OMX Stockholm and NASDAQ OMX Helsinki. Simplicity and service are important tools for us in creating profitable growth and value for our customers and shareholders. Read more at www.teliasonera.com

Long Term Evolution (LTE) is the evolution of GSM, WCDMA/HSPA/HSPA+ and CDMA networks that promises the delivery of new multimedia intensive and rich call applications by increasing data rates, reducing latency and building on a scalable flat network design.

*Nokia Siemens Networks' Single RAN is the solution for implementing 2G, 3G and LTE technologies in one radio access network, enabling an excellent, seamless user experience. The Single RAN solution starts from multistandard, 2G/3G/LTE capable platforms such as the software defined Flexi Multiradio base station, complemented with capabilities for efficiently introducing any new technology on top of existing wireless access - including network management and optimization, spectral efficiency features for maximum throughput on every layer, integrated IP transport, flat network architecture evolution and lean site solutions enabling smooth introduction of new technology layers. The LTEcapable Flexi Multiradio base station from Nokia Siemens Networks has been shipping since September 2008 and delivered to close to 140 customers, providing a futureproof, easy and costefficient path to LTE via a software upgrade.

In September 2009 Nokia Siemens Networks made the world's first LTE call and handover via the Flexi base station using software compliant with the 3GPP Release 8 March 09 baseline LTE standard. The call brought the telecom industry another step closer to commercial LTE deployments. In addition, the company has successfully conducted LTE interoperability testing with four leading device vendors across several frequency bands required in different regions, including AWS and 700 MHz. In November 2009, Nokia Siemens Networks and LG announced the completion of the first endtoend LTE interoperability tests in the 2100 MHz frequency band. In yet another LTE first, Nokia Siemens Networks carried out the world's first voice calls in LTE networks using commercial, 3GPPstandardized user and network equipment in December 2009.
Nokia Siemens Networks
Nokia Siemens Networks is a leading global enabler of telecommunications services. With its focus on innovation and sustainability, the company provides a complete portfolio of mobile, fixed and converged network technology, as well as professional services including consultancy and systems integration, deployment, maintenance and managed services. It is one of the largest telecommunications hardware, software and professional services companies in the world. Operating in 150 countries, its headquarters are in Espoo, Finland. www.nokiasiemensnetworks.com
Press releases you might also be interested in
Weitere Informationen zum Thema "Kommunikation":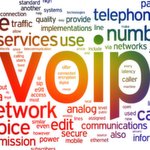 Sanfte Migration: so gelingt der Umstieg auf VoIP
Die gu­te al­te ISDN-Tech­nik ist in die Jah­re ge­kom­men. Die gro­ßen Pro­vi­der pla­nen seit Jah­ren ei­nen Tech­no­lo­gie­wech­sel und dro­hen dem Kun­den bei Mis­sach­tung die­ser Ent­wick­lung mit Ab­schal­tung der al­ten Tech­no­lo­gie. Doch das An­ge­bot an VoIP-TK-An­la­gen ist groß – wor­auf soll­te man al­so ach­ten, wenn man sich auf die neue Tech­nik ein­lässt? Und wie ge­lingt der Um­s­tieg?
Weiterlesen