Stage is set for online health card testing
Sagem Orga draws positive conclusion with status report
Paderborn

, (PresseBox) -
The German health card is being subjected to extensive testing in preparation for nationwide rollout. Smart cards from Sagem Orga are used in five of the seven test regions, with a total of 30 percent of all cards in the test being provided by the smart card expert from Paderborn. The tests, documented by an independent body, show that the electronic health cards from Sagem Orga produced fine results with especially high performance. The latest cards have been approved for the online test phase.

Of particular interest in the tests in the regions is how quickly the information on the card can be processed, for example at medical practices. Sagem Orga is taking the test results as an opportunity to conduct a detailed analysis of the status of the electronic health card project from the perspective of an industry expert who has accompanied and supported the project from the outset.

"Since the start of what is probably the world's largest IT project, we have invested several million euros to get to where we now are technologically. Sagem Orga was involved in pilot projects long before the official launch and our card was the first to gain approval," says Christopher Goulet, Head of Sales for Central and Eastern Europe, Banking, Health and ID, at Sagem Orga. "As was to be expected in the course of such a complex project, there have been numerous changes in the requirements. A development plan based on many years of experience ensures that Sagem Orga can also respond to new requirements in future. As a result, we can ensure that issuers of the electronic health card are provided with intensive support up to rollout of the card. The positive development and test results confirm to us that nothing on the part of the smart card technology stands in the way of scheduled rollout of the health card in the desired quality or quantity."

In order to produce the electronic health card at the Flintbek plant near Kiel, Sagem Orga will relocate parts of its GSM card production to a new site in India so that all its capacities in Germany can be used for major high-security projects - such as that for the health card. That means that 120 million cards a year can be produced, personalized and shipped in Flintbek alone. "We believe a crucial success factor will be that the entire process, from development through production to personalization of the health cards, is carried out in Germany - information and data on insured persons will never leave the country," states Goulet.

It goes without saying that security in delivering health cards is a much-discussed issue. How is it even possible to ensure smooth progress and optimum availability in a project of this magnitude? Guido Lenzen, Head of Sales for the electronic health card, notes: "To complement the Sagem Orga plant at Flintbek, we cooperate with partners in an integrated production plan. Winter AG acts as a 'warm backup' for production. That means it provides additional production capacity. In the unlikely case of a loss of production at Flintbek, it can assume responsibility for producing and personalizing health cards without any delays. D-Trust is our partner for digital certificates - the provision of important electronic security certificates for the health card. D-Trust is a prestigious service provider that, among other things, has already assumed this role for electronic passports and ID cards and has been involved in the German healthcare system from the very start."

Unlike most vendors, Sagem Orga contributes a complete portfolio of health cards to the project. Apart from the electronic health card for insured persons, it is also developing the Health Professional Cards (HPCs) and Secure Module Cards (SMCs) required in the system - among other things for use as a security module for terminals. In addition, the development department in Paderborn is currently working on special versions of the health cards for use in further tests as of September 2008. "As a technology leader, we see it as part of our task to take a proactive approach here so that all the required types of smart card are available to implement the project," explains Ralf Fretter, Product Manager Health and ID at Sagem Orga. In June, Sagem Orga was the first and only company to date to obtain renewed approval for the electronic health card and so confirmation that the health card complies with the currently required specifications.

As a result, the 6.3 million insured members of the Techniker Krankenkasse (TK) benefit from the outset from health cards that work reliably and can be updated online in future. The health insurer has around 800,000 insured persons in the initial reference region of "North Rhine" and so attaches importance to the fact that the first generation of cards will not need to be replaced after a short period of time: "The electronic health card will only pay off for us if it is used in an online process," says Frank Siener, Head of Corporate Development at TK and also responsible for the TK health card. "There are two crucial factors in this," states Siener. First, the cards must have proven their suitability for everyday use. Second, they must be open for other functionality. We can meet these two requirements in cooperation with Sagem Orga," adds Siener.
Morpho Cards
Sagem Orga is a pioneer and a global leader in the smart card industry. The company develops and implements cutting-edge technology to turn the vision of unbounded mobile communications and integrated digital security into a reality. Sagem Orga's portfolio includes hardware, software, consulting and services, all focused on smart cards for the benefit of consumers and providers in the telecommunications, health, identification and banking areas.

In the telecommunications sector, Sagem Orga's customers include the world's largest wireless carriers. Millions of people benefit from its custom-made solutions for GSM, CDMA and UMTS. With its security technology designed for the health, identification and banking industries, Sagem Orga protects people and their identities around the world and secures electronic communications between government agencies and the citizens and companies they serve. It offers solutions for biometric and electronic identification, electronic ID cards, health cards, drivers' licenses and cashless payment.

Sagem Orga has a worldwide network of subsidiaries, branches and sales partners as well as production facilities incorporating the latest technology in Germany, Brazil, Russia and India. The company has a workforce of over 2,100 people. As a subsidiary of Sagem Sécurité it is part of the international high-tech group SAFRAN, which generates annual sales of more than 12 billion euros with 57,000 employees in over 30 countries.

www.sagem-orga.com

Sagem Sécurité
Sagem Sécurité is a high-technology company in the SAFRAN Group. One of the world's leading suppliers of identity systems, Sagem Sécurité focuses on applications including personal rights and flow management, in particular based on biometrics, a sector in which it is the world leader, secure terminals and smart cards. Its integrated systems and equipment are deployed worldwide and contribute to the safety and security of transportation, data, people and states. Through the SAFRAN Group, Sagem Sécurité is present on all continents.

For more information: www.sagem-securite.com, www.safran-group.com
Press releases you might also be interested in
Weitere Informationen zum Thema "Software":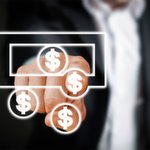 Tipps für den Umzug in die Cloud
Die Vor­tei­le des "Cloud-Shifts" lie­gen auf der Hand. Den­noch ist der Um­s­tieg auf cloud­ba­sier­te SaaS-, IaaS- und PaaS-Kon­zep­te für Soft­ware­her­s­tel­ler oft mit Un­si­cher­hei­ten ver­bun­den. Um ei­nen mög­lichst rei­bungs­lo­sen Über­gang si­cher­zu­s­tel­len, gilt es vor­ab vier we­sent­li­che Aspek­te zu be­rück­sich­ti­gen.
Weiterlesen