Perfect hygiene - new professional fresh water dishwashers
Fast, hygienic and extremely economical
Gütersloh

, (PresseBox) -
Hygienically washed glassware is a must in nursing homes, kindergartens and clinics - and is now guaranteed by the new fresh water dishwashing professionals from Miele which are due to be launched in November 2013. Even before the launch, Miele's 'Hygiene' and 'Hygiene Plus' models have been awarded a certificate by the 'Cleaning Technology Institute' (wfk) in Krefeld, Germany. The new Miele models are also the first commercial dishwashers to allow perfect integration into kitchen cabinetry.

The tried-and-tested fresh water system for commercial dishwashers, only available from Miele Professional, guarantees safe results: Fresh water is introduced in each phase of the washing and rinsing process. The temperature of the water in the main wash is 60°C. Final rinsing takes place at 83°C held for 5 minutes. In addition, the 'HygienePlus' model also features the Vario TD programme offering thermal disinfection, a technical feature otherwise only encountered in the medical field.

The design of the machine also contributes towards safe hygiene. The elegantly smooth and crevice-free console - a stainless-steel surface without knobs or pushbuttons - is extremely simple to clean. The touch controls allow the selection of 13 programmes with a user interface in the user's own language. Key programme parameters can be modified by the user. The three most frequently used programmes can be saved as favourites and launched at the touch of a fingertip using the quick selection button. The console also doubles up as a handle to open and close the door.

Excellent user convenience also comes from several innovations which are only to be had from Miele. Before the start of a programme, the machine is automatically closed by the AutoClose feature. The new steam condenser guarantees a pleasant room micro-climate by reducing the amount of hot, moisture-laden air released from the machine considerably. So even when the AutoOpen function opens the door to the 'ajar' position, only a limited amount of steam is released. This means that even plastic items of crockery are dried effectively. The entire load cools down fast, allowing the machine to be unloaded without any loss of time.

These new dishwashers also feature a new and patented salt reservoir with a capacity of 2 kg of salt. This tank is located in the door and is no longer tucked away below the cabinet. This makes refilling the salt container extremely simple: it can be done without having to bend or stoop and without having to remove the lower basket either, which may well be heavy and fully loaded.

Without the use of accessories, these fresh water dishwashers adapt easily to a variety of worktop heights up to a maximum undercounter machine height of 88 cm. When integrated, even the furniture plinth is continuous and not interrupted by the dishwasher. With their white outer panelling or a stainless-steel front, the 'Hygiene' and 'Hygiene Plus' models are bound to be an eyecatcher in any kitchen.

These Miele professionals not only receive top marks for safety, hygiene and user convenience, but also for speed and economy as well. The 'Super Short' programme is finished in just 5 minutes and requires only 0.25 kWh of electricity in the process - 17% less than on the previous model range. The 'Short' and 'Universal' programmes require only around half the electricity used by their predecessors. The short cycle times, which presume connection to a 3-phase supply and to 65°C hot water, leave nothing to be desired: The new fresh water dishwashers are able to complete up to 40 wash cycles per day in an extremely economical way.
Miele & Cie. KG
Miele is the world leader in the field of premium domestic appliances including cooking, baking and steam-cooking appliances, refrigeration products, coffee makers, dishwashers and laundry and floorcare products. This line-up is augmented by dishwashers, washer-extractors and tumble dryers for commercial use as well as washer-disinfectors and sterilisers for use in medical and laboratory applications (Miele Professional). The company, founded in 1899, has 8 production plants in Germany and one plant each in Austria, the Czech Republic, China and Romania. 2012/13 turnover amounted to approx. EUR 3.15 bn with sales outside Germany accounting for 70%. Miele is represented with its own sales subsidiaries and via importers in almost 100 countries. The Miele company, now in the fourth generation of family ownership, employs a workforce of around 17,250 with two-thirds in Germany. The company headquarters are located in Gütersloh/Westphalia, Germany.
Press releases you might also be interested in
Weitere Informationen zum Thema "Consumer-Electronics":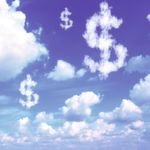 Immer mehr lukrative Wolken am IT-Himmel
Die Di­gi­ta­li­sie­rung ist der Takt­ge­ber für die zu­künf­ti­ge Aus­rich­tung je­des Un­ter­neh­mens. Di­gi­ta­le An­ge­bo­te und neue Ar­beits­wei­sen ve­r­än­dern die Pro­zes­se in al­len Bran­chen. Oh­ne Cloud-Ser­vices ist die­se Ent­wick­lung nicht zu stem­men.
Weiterlesen