Medigene and the University of Lausanne agree on collaboration to explore new technologies for the characterisation of Medigene's T cell receptors (TCRs)
Martinsried/Munich

, (PresseBox) -
Medigene AG (MDG1, Frankfurt, Prime Standard), a clinical stage immune-oncology company focusing on the development of T cell immune-therapies for the treatment of cancer, announces a collaboration agreement with the University of Lausanne, Switzerland in order to establish a better and faster method for selecting tumour-specific T cells characterised by expression of suitable T cell receptors (TCRs) for Medigene's expanding TCR library. The agreement provides Medigene access to the state-of-the-art NTAmer technology that has been established by TCMetrix, a spin-off company of the Ludwig Institute for Cancer Research in Lausanne, and further developed in collaboration with leading scientists of the University of Lausanne. Financial terms of the agreement were not disclosed.

Prof. Dr. Dolores Schendel, CSO and designated CEO of Medigene, comments: "With this cooperation we are able to explore a cutting-edge technology in order to complement our comprehensive TCR platform. The NTAmer technology supports us to gain additional information about the structural avidity[1] of TCRs by using direct assessment of living T cells. This will help us to select TCRs with optimal target antigen sensitivity for inclusion in our TCR library that is developed in order to treat patients with different MHC backgrounds and various types of cancer."

Prof. Dr. George Coukos, Professor at the University of Lausanne and Director of the Ludwig Institute for Cancer Research in Lausanne, added: "The development of personalised, cell-based immunotherapies is a major objective of Ludwig Lausanne, as such approaches hold great promise for the treatment of cancers. We are very pleased to be working with Medigene to help advance its innovative TCR technology and are hopeful that it will ultimately be of significant benefit to cancer patients, especially those with advanced and refractory disease."

Within the framework of the cooperation, scientists of the Department of Oncology of the University of Lausanne will perform kinetic dissociation analyses on human T cells (T cells expressing Medigene's proprietary TCR candidates) using the innovative NTAmer technology. This technology measures cell-surface monomeric TCR-peptide-MHC dissociation rates (the so-called TCR structural avidity) of TCR candidates, which will allow Medigene to select tumour-specific T cells with an optimal functional avidity for different cancer cell types. The tailor-made NTAmer reagents are patented and will be provided by TCMetrix Ltd.

About Medigene's TCR technology: Medigene's technology for T cell receptor modified T cells is one of the Company's highly innovative and complementary immunotherapy platforms for adoptive T cell therapy. The TCR therapy is designed to treat patients with high tumour loads. The clinical development of Medigene's TCRs is in preparation.

The TCR technology aims to arm the patient's own T cells with tumour-specific T cell receptors. The receptor-modified T cells are then able to detect and efficiently kill tumour cells. This form of immunotherapy aims to overcome the patient's tolerance to cancer cells and tumour-induced immunosuppression, by activating and modifying the patient's T cells outside the body (ex vivo). A large number of specific T cells to fight the tumour is made available to patients within a short period of time.

In the context of this platform Medigene is developing a comprehensive library of recombinant T cell receptors. Moreover, a good manufacturing practice (GMP)-compliant process for their combination with patient-derived T cells is currently being established.

Medigene is preparing the clinical development of the first product candidates. In addition, novel TCRs with specificities for promising tumour-associated antigens will be isolated and further characterised. In the coming years, Medigene plans to develop up to 10 lead candidates for the TCR technology in the next years and aims to initiate up to three clinical TCR trials, the first to be started in 2016 (IIT phase I study with participation of Medigene, subject to grant funding). Medigene-sponsored trials are planned to start in the second half of 2017 and in the second half of 2018.

Further audio-visual education about Medigene's TCR technology at: https://vimeo.com/123007480

[1] Avidity is commonly applied to antibody interactions in which multiple antigen-binding sites simultaneously interact with the target antigenic epitopes, often in multimerised structures.
MediGene AG
Medigene AG is a publicly listed (Frankfurt: MDG1, prime standard) biotechnology company headquartered in Martinsried near Munich, Germany. The company is developing highly innovative, complementary treatment platforms to target various types and stages of cancer with candidates in clinical and pre-clinical development. Medigene concentrates on the development of personalized T cell-based immunotherapies.

For more information, please visit www.medigene.com



Press releases you might also be interested in
Weitere Informationen zum Thema "Forschung und Entwicklung":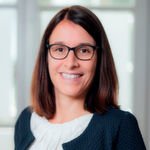 Artificial Intelligence – eine komplexe Technologie für Spezialisten
Ar­ti­fi­cial In­tel­li­gen­ce (AI) ist nicht mehr nur für Start-up-Un­ter­neh­men und tech­ni­kaf­fi­ne Bran­chen von In­ter­es­se und Nut­zen. Der Ein­satz birgt zahl­rei­che be­triebs­wirt­schaft­li­che Nut­zen: So kön­nen bei­spiels­wei­se sich stän­dig wie­der­ho­len­de, aber ge­fähr­li­che Tä­tig­kei­ten von Com­pu­tern oder Ro­bo­tern über­nom­men wer­den. Der qua­li­fi­zier­te Mit­ar­bei­ter kann sich in­des den wich­ti­gen an­de­ren st­ra­te­gi­schen Auf­ga­ben stel­len. In der Me­di­zin wird es durch Künst­li­che In­tel­li­genz mög­lich sein, treff­si­che­re Diag­no­sen zu stel­len und Prog­no­sen ab­zu­ge­ben so­wie in­di­vi­dua­li­sier­te Be­hand­lungs­plä­ne auf­zu­s­tel­len.
Weiterlesen