Markzware Announces The Release of PUB2ID v2 For Adobe InDesign CS3 and CS4
Publisher To InDesign Now Runs With Adobe CS4
Rijswijk, The Netherlands

, (PresseBox) -
Markzware (http://www.markzware.com), the leading developer of data extraction and conversion software and inventor of preflighting, released an upgrade to its highly recommended conversion tool PUB2ID for InDesign CS3 and CS4. PUB2ID v2 (Microsoft Publisher to Adobe InDesign) is a plug-in that enables users to convert native-application Microsoft Publisher files (MS Publisher versions 2002 through 2007) to Adobe InDesign while preserving the content, as well as the styles and formatting.

"Markzware's mission is to make it easier for the creators and printers to work with the applications they are comfortable with so users can seamlessly integrate these valuable products into their existing workflow," said Mary Gay Marchese, public relations of Markzware.

The Adobe InDesign user simply clicks on "File" in the toolbar, then "Open," and selects the Microsoft Publisher file for conversion. This simple two-step process initiates the conversion and opens the document in Adobe InDesign, saving graphic artists, prepress and printing professionals countless hours that would otherwise be spent recreating the document from the ground up.

Dave Matthews, who heads up the prepress department for Progressive Printing said, "We have around 10-percent of our customers who use [Microsoft] Publisher. The PUB2ID plug-in has allowed me to stop booting up the PC for that one job per week. ... PUB2ID makes it very easy to deal with these files from customers. ... [It] was a great investment and paid for itself in the first week; because I had a big book to deal with, and if I didn't have the PUB2ID plug-in, I would probably still be working on that book!"

Joe Phillips, Minuteman Press expressed, "One of the few programs that I have used that actually works the way I was told it would." Phillips continues, "unlike every other conversion program we have used, there was no lengthy & complex process to convert the file. You simply open the file as if it were an InDesign file. It is almost as if the file were sent to you with the wrong file extension."

Graphic artist Davina Sauer said, " Worked great! It brought everything over, including the layout, fonts, graphics, & formatting." "If a font was not installed on my system it would tell me what it was so I could load it. The best part was that everything was still editable, from the fonts to the graphics and layout."

The conversion is enabled with a single click using the InDesign File->Open menu. No more re-creating documents from scratch; PUB2ID gives you a big head-start.

Pricing and availability:

Markzware's PUB2ID v2 is available from our EMEA resellers, as listed here and online at, http://www.markzware.com/resellers The End User Price is €199 (189 Pounds) and the upgrade is €99 for PUB2ID v1.x users. For more information please visit http://www.markzware.com/pub2id/
Markzware Europe
Markzware, a privately-held company based in Santa Ana, California, is the leading developer of quality assurance, data conversion and workflow solutions for the international graphic arts, printing and digital multimedia industries. Markzware B.V., located in Rijswijk, the Netherlands, is the company's headquarters for activities in Europe, the Middle East, Africa, and Asia.

2009 Markzware©. All rights reserved. Covered by U.S. Patent #5,963,641.
Press releases you might also be interested in
Weitere Informationen zum Thema "Software":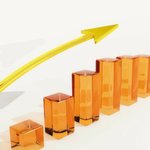 Cloud-Prognosen, damals und heute
Manch­mal tut es gut, sich im Ei­fer des Ge­fech­tes zu sam­meln und ei­nen Schritt zu­rück­zu­t­re­ten, um die Ge­samt­si­tua­ti­on zu er­fas­sen – und mit ein bis­schen Glück stellt man fest, dass sie gar nicht so sch­lecht ist. So je­den­falls stellt sich die ak­tu­el­le La­ge des Cloud Com­pu­tings dar. Man könn­te so­gar sa­gen, dass sich die Prog­no­sen von vor zehn Jah­ren tat­säch­lich be­wahr­hei­tet ha­ben. Und die für 2018?
Weiterlesen