Gamers given tools to create their own version of AVENCAST: Rise of the Mage
EW Haarlem

, (PresseBox) -
Today leading publisher Lighthouse Interactive and developer ClockStone Software released a Development Kit for their Action RPG game AVENCAST: Rise of the Mage. It contains the complete reference documentation of all Avencast game engine commands and parameters, including several step-by-step tutorials explaining how to use the level editor and modify game content.

Some key features of the Development Kit include:
- The level editor
- The graphics import and export tools
- Visual effects editor
- All the scripting and configuration files in an unencrypted version, so you can modify:

- Quests
- Monster behavior and attributes
- The hero's skills and attributes
- Items and equipment
- ...all other game content

o ...all other game content Due to the complex nature of Action RPGs, the Avencast Development Kit primarily addresses enthusiastic gamers or hobby game designers with basic knowledge of game development and/or programming. The completeness of tools opens up the possibility for gamers to develop an entirely new game of their own.

To download the Development Kit for AVENCAST: Rise of the Mage (file size: 8 MB) visit:

www.lighthouse-interactive.com

An official forum for Avencast mod developers can be found at: www.Avencast.com/forum

GAME SUMMARY:

As the sun rises over Avencast, the renowned academy of magic; a young adept begins his perilous journey. In a world of wizardry, wonder and untold mystery, you must undertake some of the most diverse quests to hone your abilities in spell casting, weaponry and melee combat. Your martial skills are soon put to the test as demonic monsters of unknown ancient origin descend upon Avencast turning the academy into a horrific state of chaos and destruction.

Armed with over 50 combat moves and spells, and a vast arsenal of equipment items, you must uncover the source of these ominous happenings while vanquishing an onslaught of fiendish enemies. Treachery and deceit reveal themselves as the vicious army of adversaries beleaguers your frail haven threatening Avencast's very existence. Amidst the mayhem, an astonishing truth unfolds which will forever change the battle scarred Wizard.

FEATURES:
- Cast Lethal Spells from Different Skill Trees - Surrounded by vicious foes, unleash a mighty soul magic spell. The pure agglomeration of energy alone produces a warp in the surrounding atmosphere before the catastrophic nova demolishes your enemies. Blood Magic (elementally charged blows with varying speeds, ranges, and damage properties) and Soul Magic (covers all kinds of ranged magic spells allowing better area control) - both allow players to summon reinforcements during combat.
- Perilous Quests -While brawn and agility will win most battles, acumen and strategic thinking are necessary to survive challenging quests.
- Fluid Combat System - Chain together spells and easily execute lethal attacks using an innovative system that favors skillful gameplay over dull mouse clicking. Unleash your hero's potential as you bring your own player skills to each intense battle.
- Strong Player Personification & Character Development - Acquire new equipment, armor, weapons and spell casting skills to craft a powerful character.
- Over 30 Nightmarish Monsters with Advanced AI - Each with versatile combat strategies, attacks, and defensive moves dependant upon the player's behavior and attack strategy.
- State-of-the-art 3D Engine - Stunning graphics enhanced with advanced visual effects make for an impressive display of devastating spell casting.
- Many Hours of Exciting Gameplay - Set in diverse worlds with both indoor and outdoor environments to explore.
- Attractive to a Broad Range of Players - An Action RPG at its core, but dynamic gameplay and adventure-like quests make AVENCAST attractive to a broad range of game players.

MINIMUM SYSTEM REQUIREMENTS:

OS: Windows® XP / Vista™
CPU: 2.2 GHz Intel® Pentium® or 2200+ AMD® Athlon™ processor
RAM: 512 MB (1 GB recommended for Windows® Vista™)
Video: nVidia® GeForce™ FX 5700 or better / ATI® Radeon® 9700 or better
PC DVD-ROM: 4x
Sound: DirectSound® compatible (Sound Blaster® X-Fi™ series sound card recommended)
Available Hard Disk Space: 4.4 GB
DirectX®: 9.0c
Other: Mouse, Keyboard and Speakers

To find out more about AVENCAST: Rise of the Mage and to keep up with the latest news on the game, visit www.lighthouse-interactive.com and www.avencast.com.

About Clockstone

ClockStone Software GmbH is an up-and-coming Austrian company specialized in developing games and multimedia applications for the PC. Located in the beautiful town of Innsbruck, Austria, their growing team of artists, programmers, and game designers together with numerous freelancing partners seeks to create innovative, state-of-the-art software and graphics at the highest level.

www.clockstone.com
Lighthouse Interactive
Lighthouse Interactive, a division of SilverBirch Inc. (SVB:TSXV), is a fast growing publisher of interactive entertainment with offices established in Toronto and Montreal, Canada, Haarlem, The Netherlands and London, England. The company is focused on bringing strong titles to the worldwide market in a wide array of genres including: RPG, Simulation, Adventure, Action and Strategy. Staffed with industry veterans, Lighthouse is the right choice for developers looking to bring their products to a worldwide audience.

www.lighthouse-interactive.com.
Press releases you might also be interested in
Weitere Informationen zum Thema "Software":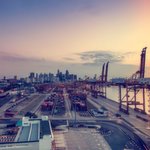 Wir fragen nach – wie viel verdient man in der IT & Industrie?
Die wirt­schaft­li­che La­ge boomt, die Auf­trags­bücher sind voll – doch schlägt sich das auch auf die Ge­häl­ter der Ar­beit­neh­mer nie­der? Um das zu er­fah­ren, star­ten wir un­se­ren gro­ßen Ge­halts­re­port IT & In­du­s­trie. Jetzt an der Um­fra­ge teil­neh­men und vom Er­geb­nis pro­fi­tie­ren!
Weiterlesen