The intelligent and precise mechatronic all-in-one pump system
ACHEMA 2009: LEWA intellidrive
Leonberg

, (PresseBox) -
Operators in the process-engineering industry want to automate their central processes as extensively as possible while satisfying cost and quality constraints. That becomes all the more challenging, the more frequently and severely process parameters change in production. Wherever the volumetric flow rate of a medium (e.g. additive, colorant, aromatic material) needs to be modified quickly and over a broad adjustment range, the new LEWA intellidrive product offers a good approach to a solution.

That is because LEWA intellidrive now unifies what was previously separate in diaphragm metering pumps: pumps with their frequency-controlled standard drives and separate adjustment drive for stroke length adjustment can now be combined in one compact and space-saving unit. First, this simplifies installation and wiring effort: pre-wired connectors at the pump motor interconnect the supply and signal lines with the control module.

It also offers an entirely new type of functionality: a partial stroke mode handles the task of stroke length adjustment to adjust the volumetric flow rate. Here, the pump piston does not fully travel to front dead center in the pressure stroke phase - the piston stops before this point as a function of the desired volumetric flow rate and travels in reverse for the suction stroke.

The innovative capability of altering the angular velocity during a revolution (i.e. within the pressure and/or suction phases too) not only offers variable modification of the stroke speed. This highly dynamic solution also offers a maximum of flexibility and the ability to react to highly challenging engineering process requirements; this is entirely in keeping with the LEWA motto: Creating Fluid Solutions!

Closed-loop speed and position control with feedback of actual kinematic data (displacement-time data) for the electric drive make it possible to implement entirely new functions - giving you more potential applications. For example, high-resolution and exact piston positioning enable very precise pumping of defined material volumes for filling purposes.

Flexibility achieved by software-based functionality - that is what makes the LEWA intellidrive a mechatronic system. For example, a second pump in the network lets you generate nearly pulsationfree volume flows by precise electronic synchronization of the mechanically decoupled pumps. If required, LEWA intellidrive can also synchronize itself to the cycle speed of a filling machine. Or it can combine and mix two media in one pump head. And it can handle - thanks to the availability of different suction and pressure stroke frequencies - the known difficulties in precisely metering highviscosity media.

As is the usual practice at LEWA, along with standard pump heads, special material variants may also be implemented, e.g. acid-resistant pump heads with PTFE linings.

LEWA intellidrive is available as a stand-alone variant with a user interface and the necessary open and closed loop control intelligence compactly integrated in the drive unit. As an option, the system may also be integrated as a field device in the customer's higher-level process control system. Interfaces such as Ethernet and Profibus assure trouble-free system integration. Analog inputs and outputs are expandable - e.g. for valve control.
LEWA GmbH
- Company name: LEWA GmbH (founded in 1952)
- Owner: Deutsche Beteiligungs AG; Quadriga Capital
- Chairman of the management board: Dipl.-Ing. Dipl.-Kfm. Bernd M. Stütz
- Headquarters: Leonberg/Germany
- More than 15 affi liated companies worldwide
- Sales in 90 countries
- Employees: worldwide 700 (420 in Leonberg)
- Turnover: approx. 145 million Euros / year

LEWA is a leading supplier of precision metering pumps, high-performance process diaphragm pumps as well as complete metering systems and metering packages. The company is counted among the competence leaders in fl uid metering worldwide.

The technically demanding metering- and process diaphragm pumps manufactured by LEWA are particularly used for critical processes and safety-relevant applications. The company has identifi ed eight business sectors as prime markets: Oil & gas (especially up-stream) / chemical industry & petrochemistry / pharmaceutical & cosmetics industry / food & beverages / plastics / detergents / energy & environment / special applications (e.g. gas odourisation).

The LEWA core-expertise also includes many years of experience in international project management, the on-site presence worldwide, the fi rst-class service and the customer support in the after sales fi eld.

Via the regional sales organisations LEWA also sells products of other reknown manufacturers on the European market mostly.

For example:

Air-operated double-diaphragm pumps, rotating displacement pumps (e.g. rotary pumps, gear pumps, screwand eccentric screw pumps) as well as centrifugal pumps of stainless steel and plastics.

With more than 15 affi liated companies and many authorised representatives the user can fi nd LEWA establishments and LEWA cooperation partners in all important countries.
Press releases you might also be interested in
Weitere Informationen zum Thema "Industrial Engineering":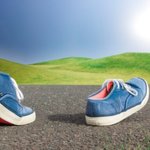 Digitale Transformation verändert klassisches Geschäft
Tra­di­tio­nel­le Ge­schäfts­mo­del­le müs­sen sich im Zu­ge der Di­gi­ta­len Trans­for­ma­ti­on än­dern. Doch erst acht Pro­zent der für ei­ne Stu­die von Ne­tapp und IDC be­frag­ten Un­ter­neh­men, trei­ben ih­re Trans­for­ma­ti­on pro­ak­tiv voran und gel­ten als "Da­ta Thri­ver­s".
Weiterlesen