Jünger Audio Focuses On Audio Loudness Control at NATEXPO 2012
Berlin

, (PresseBox) -
Internationally renowned for its sophisticated audio processors, Jünger Audio will be attending NATEXPO 2012 (Moscow, November 6th - 8th) with a range of products that are designed to help control Loudness in broadcast and post production facilities.

In recent months the company has noted a large upturn in sales to broadcasters in Russia and surrounding countries, mainly driven their recognition that surprise changes in audio levels can be very annoying for viewers and can easily result in viewers switching channel.

Christoph Harm, Jünger Audio's International Sales Manager for Russia, says: "In countries like Russia where the battle for viewers is now very competitive, providing a high quality level of service is paramount. This is why there has been increasing interest in our products, which are designed to prevent surprise level changes without having a detrimental effect on the overall sound quality."

Jünger Audio will use the NATEXPO platform (booth A47) to show the latest addition to its stand-alone *AP family of audio loudness processors, including the Award-winning T*AP TV Audio Processor and the D*AP LM4 four-channel Digital Audio Processor.

Media centre TTC Ostankino, which hires out studios and equipment to the broadcast market, was one of the first companies in Russia to invest in a T*AP TV Audio Processor. Primarily designed for TV playout facilities, the device fulfils the quality requirements set by major broadcasters around the world by providing Loudness control, Upmix and surround sound processing for up to eight channels of audio (8x1, 4x2, or 6+2).

T*AP focuses on automatic and adaptive loudness control using Jünger Audio's LEVEL MAGIC(TM) II algorithm and also offers Spectral Signature as standard, enabling broadcasters to dynamically equalise and 'colour' their sound in a much easier manner than can be achieved with a traditional multi-band sound processor. Optional Dolby Decoding and Encoding (D, D+, or Pulse), as well as metadata management, are also provided along with 5.1 Downmix and Jünger Audio's 5.1 UPMIX circuit, which has been upgraded to deliver greatly improved performance and a range of new settings.

TTC Ostankino's Pavel Ozhiganov says: "For On-air work, sound equipment need to offer high reliability, provide synchronization between video and sound streams and work with various formats of sound programs to carry out loudness control and processing of sound data according to international recommendations. Our Jünger Audio equipment fully allowed us to solve these problems."

Jünger Audio's D*AP LM4 four-channel Digital Audio Processor is also proving popular in Russia with companies such as Systems Integrator and distributor Artos TV taking delivery of two units. The D*AP LM4, which replaces Jünger Audio's hugely popular B46 processor, is aimed at television broadcasters and video production and post-production companies that need to control audio loudness while creating and editing broadcast content. It features on-board AES/EBU digital I/O, along with optional 3G/HD/SD-SDI I/O or analogue I/O. This combination of formats is likely to open up many new markets for the unit, particularly amongst customers who are only working in the analogue domain. Whatever format the customer chooses, all I/Os come with power fail bypass to ensure operational security.

Finally, Jünger Audio will show its new J*AM Application Manager, a powerful MS Windows(TM) software platform that manages all Jünger Audio devices in a network and allows customers to launch current and future Jünger Audio software applications and licenses.

J*AM allows access to a number of different add-ons, including Metering, Spectral Signature and Loudness Logger, a powerful tool that offers customers of all Jünger Audio levelling processors an easy way to monitor the development of the loudness over time.

Junger Audio's range of stand-alone and C8000 frame-based Loudness control products all incorporate the company's proprietary LEVEL MAGIC(TM) adaptive control algorithm that complies with ITU, EBU and ATSC Loudness standards. LEVEL MAGIC(TM) is based on a simultaneous combination of an AGC, a Transient Processor for fast changes and a "look ahead" Peak Limiter for continuous unattended control of any programme material, regardless of its original source. Capable of using any kind of I/O (Analog and Digital) sources, as well as SDI, HD/SDI, Dolby 5.1 and all its related metadata.

For further information about Jünger Audio's product range, please visit us at NATEXPO 2012 (booth A47) or visit www.junger-audio.com
Jünger Audio GmbH
Established in Berlin in 1990, Jünger Audio specialises in the design and manufacture of high-quality digital audio dynamics processors. It has developed a unique range of digital processors that are designed to meet the demands of the professional audio market. All of its products are easy to operate and are developed and manufactured in-house, ensuring that the highest standards are maintained throughout. Its customers include many of the world's top radio and TV broadcasters, IPTV providers, music recording studios and audio post production facilities.
Press releases you might also be interested in
Weitere Informationen zum Thema "Electrical Engineering":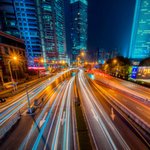 "Digitale Zwillinge" dringen in den Alltag vor
Wie ei­ne ak­tu­el­le Stu­die von De­loit­te zeigt, wer­den Di­gi­tal Twins oder "Di­gi­ta­le Zwil­lin­ge" im All­tags­le­ben der Ver­brau­cher ei­ne grö­ße­re Rol­le spie­len. Das gilt vor al­lem für Sze­na­ri­en wie Smart Ho­me, Connec­ted Cars oder das Ge­sund­heits­we­sen.
Weiterlesen