World first 79 GHz radar transmitter in 28nm CMOS
Leuven (Belgium)

, (PresseBox) -
Imec, in collaboration with Vrije Universiteit Brussel, Brussels, Belgium, presents the world's first 79 GHz radar transmitter implemented in plain digital 28nm CMOS. With an output power above 10dBm, the transmitter front-end paves the way towards full radar-on-chip solutions for automotive and smart environment applications.

Mm-wave radar systems, featuring a range resolution finer than 10cm and an angular resolution finer than 10 degrees, will be used in next-generation driver assistance systems to improve safety in blurry conditions (dust, fog, and darkness) where image-based driver assistance systems fail. However, the high bandwidth and carrier frequency needed to achieve such high resolution, wide field of view and high angular resolution, translate into large, expensive and power hungry mm-wave antenna arrays. A low power compact radar technology will be key to enable the application of mm-wave sensors in next generation automotive and smart environment applications.

Imec's continuous wave radar transmitter operates in the 79 GHz band. Implemented in 28nm CMOS, with a supply voltage of 0.9V, it only consumes 121mW and is fully compliant with the spectral mask imposed by ETSI. Phase modulation guarantees high resilience against interference and enables code-domain multiple-input, multiple-output (MIMO) radar.

These results were presented at last week's ISSCC2014 (San Francisco): A 79GHz phase-modulated 4GHz-BW CW Radar TX in 28nm CMOS. Giannini et al.

Imec welcomes industrial and academic partners for joint R&D. After developing receiver functionality (by end 2014), imec aims at building a complete multi-antenna lab prototype by the end of 2015. Afterwards, integration of ADCs and digital logic will lead to a full SoC.
imec
Imec performs world-leading research in nanoelectronics. Imec leverages its scientific knowledge with the innovative power of its global partnerships in ICT, healthcare and energy. Imec delivers industry-relevant technology solutions. In a unique high-tech environment, its international top talent is committed to providing the building blocks for a better life in a sustainable society. Imec is headquartered in Leuven, Belgium, and has offices in Belgium, the Netherlands, Taiwan, US, China, India and Japan. Its staff of over 2,080 people includes more than 670 industrial residents and guest researchers. In 2012, imec's revenue (P&L) totaled 320 million euro. Further information on imec can be found at www.imec.be. Stay up to date about what's happening at imec with the monthly imec magazine, available for tablets and smartphones (as an app for iOS and Android), or via the website www.imec.be/imecmagazine

Imec is a registered trademark for the activities of IMEC International (a legal entity set up under Belgian law as a "stichting van openbaar nut"), imec Belgium (IMEC vzw supported by the Flemish Government), imec the Netherlands (Stichting IMEC Nederland, part of Holst Centre which is supported by the Dutch Government), imec Taiwan (IMEC Taiwan Co.) and imec China (IMEC Microelectronics (Shanghai) Co. Ltd.) and imec India (Imec India Private Limited).

Press releases you might also be interested in
Weitere Informationen zum Thema "Hardware":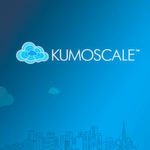 NVMe over Fabrics-Speicherknoten für Cloud-Infrastrukturen
Die im ver­gan­ge­nen Au­gust von Tos­hi­ba vor­ge­s­tell­te "NV­Me-over-Fa­brics"-Soft­wa­re wur­de auf "Ku­mo­s­ca­le" um­be­nannt. Mit der An­wen­dung las­sen sich NV­Me-SSDs zu ei­nem Spei­cher­pool zu­sam­men­sch­lie­ßen, auf den Ser­ver per Re­mo­te Di­rect Me­mo­ry Ac­cess über das Netz­werk ge­mein­sam zu­g­rei­fen kön­nen.
Weiterlesen