Major milestone achieved in Euroclear's new communications infrastructure
Brussels

, (PresseBox) -
Euroclear has just launched a key element of its communications infrastructure consolidation programme - the Common Communications Interface (CCI) - in Euroclear Bank, the international central securities depository (CSD). The CCI will serve as the single access point for clients of all Euroclear international and national CSDs to transmit and receive transaction settlement, safekeeping, collateral management and related information.

The CCI is a fully secure communications channel supporting ISO-compliant messaging for transaction instructions and reporting, involving more than 300,000 different securities from over 40 markets. It can be accessed via two established network providers, BT and SWIFT, ensuring the security and integrity of all client data at all times.

Tim Howell, Chief Executive Officer of Euroclear, stated: "The Common Communications Interface is an important part of our strategy to reduce infrastructure fragmentation and complexities in post-trade transaction processing. Clients can expect to make sizeable savings in communications costs, and achieve greater processing efficiencies, as a result of using one communications interface to reach multiple Euroclear entities and an unrivalled number of counterparties. As Euroclear delivers more elements of its strategic programmes, adapted to provide short-term benefits that are of greatest importance to clients when they need them, the CCI will become the single entry point to all Euroclear group products and services."

Paul Bodart, Executive Vice President and head of EMEA Operations for The Bank of New York Mellon, said: "We are testing Euroclear's CCI now and plan to make the switch. In addition to accessing vital information, the CCI will allow The Bank of New York Mellon to transmit and receive more messages than what we currently do through EUCLID, Euroclear Bank's existing communications channel. We look forward to leveraging the benefits of CCI as Euroclear rolls out new initiatives, such as TaxGenix, via the CCI."

"SWIFT welcomes the launch of Euroclear's Common Communications Interface. By offering all Euroclear group customers a single, standardised interface, the CCI will make a significant contribution to increasing processing efficiency and reducing fragmentation and cost in the European post-trade landscape," said Alain Raes, SWIFT CEO for Europe, Middle East and Africa. "This major milestone complements several of SWIFT's strategic goals, providing customers with harmonised market access using ISO standards, minimising the cost of their communication channels and easing integration with back-office systems. We will continue to work closely with Euroclear to ensure that customers can fully benefit from the consolidation of its infrastructure."

Stephen Lomas, Global Head Custody & Clearing, Direct Securities Services at Deutsche Bank, said: "Deutsche Bank is the first Euroclear client to use the CCI to connect to Euroclear's ESES platform for the Belgian, Dutch and French markets in secure messaging services mode. We are committed to providing a first-rate service to our clients by closely working together with central securities depositories like Euroclear in order to leverage, for example, more efficient connectivity developments. Our experience with the CCI is beneficial in that regard."

Andy Nicholson, President of Global Banking & Financial Markets, BT, said: "We are delighted to see Euroclear's CCI initiative moving forward. BT continues to work closely with Euroclear to make more services and products available to clients over the CCI. By using BT's global managed infrastructure for the financial community to access all Euroclear services, clients can expect a first-rate, secure communications solution at competitive prices."

Over time, the CCI will consolidate and standardise all proprietary formats and more than 15 communications networks currently used by Euroclear group clients. By using just one communications interface, clients will be able to simplify their network, communications and maintenance set-ups. The CCI already provides access to the consolidated transaction-processing platform for the Belgian, Dutch and French markets called ESES (Euroclear Settlement of Euronext-zone Securities). Access to Euroclear UK & Ireland via the CCI will commence in 2011.
Euroclear UK & Ireland
Euroclear is the world's largest provider of domestic and cross-border settlement and related services for bond, equity, derivatives and fund transactions. User owned and user governed, the Euroclear group comprises the international central securities depository Euroclear Bank, based in Brussels, as well as the national central securities depositories Euroclear Belgium, Euroclear Finland, Euroclear France, Euroclear Nederland, Euroclear Sweden and Euroclear UK & Ireland. Euroclear also owns Xtrakter, operator of the TRAX trade matching and reporting system.

In 2009, the Euroclear group settled the equivalent of EUR 514 trillion in securities transactions, representing 180 million domestic and cross-border transactions, and held more than EUR 20 trillion in assets for clients. Euroclear Bank is rated AA+ by Standard & Poor's and Fitch Ratings.

Press releases you might also be interested in
Weitere Informationen zum Thema "Sicherheit":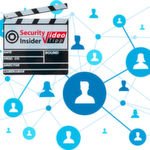 Sichere Authentifizierung mit Azure Active Directory
Im­mer mehr Un­ter­neh­men set­zen auf Cloud-Di­ens­te. Azu­re Ac­ti­ve Di­recto­ry er­mög­licht Un­ter­neh­men den Auf­bau ei­ner zen­tra­len, Cloud­fähi­gen Sing­le-Sign-on (SSO)-In­fra­struk­tur, da­mit sich An­wen­der an Cloud-Di­ens­ten si­cher au­then­ti­fi­zie­ren kön­nen. Be­nut­zer las­sen sich so­gar zwi­schen AAD und lo­ka­len AD-Ge­samt­struk­tu­ren syn­chro­ni­sie­ren.
Weiterlesen