ecotel starts mobile phone marketing
"FlexiFlat Mobile" provides flexible group rates for companies of all sizes
Düsseldorf

, (PresseBox) -
From 1 October, ecotel's product range will be further enhanced by an attractive mobile phone product for business customers. In this way, ecotel is expanding its market position and turning into a holistic provider for fixed network and mobile phone telephony, data and innovative internet services. "In introducing this attractive mobile phone rate, ecotel is one of the first companies in the sector to be able to offer its customers holistic services from one source on one invoice", stated Peter Zils, CEO at ecotel communication ag.

The first ecotel mobile phone rate, "FlexiFlat Mobile", is to be combined with the fixed network services from ecotel. It consists of variably selectable minutes packages that can be jointly used by all ecotel SIM cards of the company. A particular highlight is that the individual SIM cards do not have a contractual term and the number of cards can be variably adjusted on a monthly basis, like the minutes packages. Only the basic minutes package with 1,000 minutes available for €129.00 net has a minimum contractual term of 24 months. Other additional packages with 1,000 minutes each can be selected for €99.00 net per month.

ecotel is thus setting new standards, as the previously customary contractual terms for each SIM card no longer apply. Customers can stipulate the minutes packages and SIM cards with total flexibility in line with their own requirements on a monthly basis and change them at any time.

The free minutes of the packages can be used for all national calls to the fixed line network, to all German mobile phone networks and to the mailbox. Another plus point of the new "FlexiFlat Mobile" rate is that these minutes can also be used for calls from Germany to the fixed line network of neighbouring countries (Denmark, Belgium, France, the UK, Luxemburg, the Netherlands, Austria, Poland, Switzerland and the Czech Republic).

With immediate effect, ecotel "FlexiFlat Mobile" can be selected as a mobile phone option for the "ecotel voice", "voice-access" and "office-flat" products. The rate is offered without a mobile phone, although ecotel provides the option to purchase terminals via cooperation partners. The mobile phone services, which can be activated from January 2008, will be provided via the subsidiary mvneco GmbH and processed via the E-Plus network.

By entering the mobile phone market, ecotel is providing a holistic service for business customers from one source, and even on one invoice, which means great convenience for customers.


Please note:

This publication does not constitute an offer for the sale of shares in the company or a solicitation of an offer for the purchase of shares in the company. Furthermore this publication shall not constitute a securities prospectus. This document must not be distributed outside of Germany, in particular not in the United States of America, Canada, Australia or Japan.
Ecotel Communication AG
As a telecommunications company that operates throughout Germany, ecotel communication ag specialises in the requirements of small and medium-sized enterprises. In its core "Business Customer Solutions" division, ecotel offers innovative voice, data and value added services including direct connections as a full, low-cost package from a single source. Since acquiring Tiscali Nacamar GmbH in March 2007 (now operating under nacamar GmbH), ecotel also has professional data services such as secure networking of corporate locations (VPN) in its portfolio and operates its own German backbone network including a data centre in Frankfurt. The Company now provides more than 45.000 business customers from all sectors throughout Germany with standardised and individual telecommunications solutions.

In its second division "Resale" the company provides telecoms carrier services to other telecoms operators and non-industry distributors as well as wholesale services. In addition, ecotel operates a state-of-the-art Wholesale platform for the inter company trade of telephony minutes with over 90 national and international carriers and broadens its value chain for the core business "business customers".

ecotel was founded in 1998 and is headquartered in Düsseldorf. At present, the group has over 230 employees. It is among the fastest growing technology companies and was ranked 8th and 38th in 2005 and 2006 in the Deloitte "Technology Fast 50" competition.
Press releases you might also be interested in
Weitere Informationen zum Thema "Kommunikation":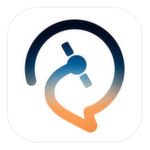 Satellite verbindet VoIP mit Handynummer
Un­ter dem Na­men Sa­tel­li­te star­tet Sip­ga­te ein VoIP-An­ge­bot mit da­zu­ge­hö­ri­ger Mo­bil­fun­k­num­mer. Kun­den lockt der An­bie­ter mit kos­ten­lo­sem An­schluss und 100 Frei­mi­nu­ten mo­nat­lich.
Weiterlesen