Flying an Antonov Airplane to the Pyramids
VTS Group organized heat exchanger transportation from Bergamo to Cairo / 96-ton giant reached destination in five days only
Duisburg

, (PresseBox) -
It took VTS, a subsidiary of Duisburger Hafen AG, no more than five days to move a 96-ton heat exchanger from Bergamo in Italy to Cairo. The Antonov AN 124, one of the world's largest cargo planes, carried the 20-meter giant securely in its belly to deliver the unit sound and safe at its destination. VTS, the packing specialist, built nine steel saddles, feet so-to-speak, underneath the gas/gas exchanger for optimum weight distribution and for securing the equipment reliably in the Antonov body.

"The conditions under which this extraordinary shipment was arranged, were truly challenging," admitted Project Manager Karl-Heinz Berlit. "There are only two ramps fit to load a 96-ton heat exchanger in the Antonov's cargo hold. One ramp is located in the United States, a second one in Europe." Early ramp and airplane reservations were therefore necessary in particular as one of the ramps was not in working order when the shipment was made. Additional time pressure was created by the price of 5,000 USD charged for each Antonov waiting hour and the maximum waiting time of 24 hours. "The airplane will take off for the next customer after an idle day, irrespective of what has happened."

Nine transportation saddles all fabricated by the VTS Group were attached to the 20-meter long, 2.50-meter high and 2.50-meter wide unit by steel bandages and anti-slip matting. "The feet were necessary for optimum weight distribution in the airplane," explained Berlit. It took five days and a refueling stopover in Athens to ship the heat exchanger from Bergamo in Italy to the Damietta project site in Egypt.

A flat-bed truck and two mobile cranes moved the heat exchanger on the airplane ramp at the airport. In the AN-124 cargo hold, the vessel was fixed to 42 lash points, using 24 heavy chains and six steel bars, to withstand the lift-off and landing forces of 2.3 G. "These were nerve wrecking days," admitted Berlit who accompanied the exchanger on its flight together with his colleague Sabine Gorynski who was responsible for the shipping operation.

The gas/gas heat exchanger was transported to Egypt for a major 40,000 cargo ton project for which the VTS Group had been retained as the sole transportation service provider.

Please follow the link: http://www.duisport.de/en/duisport_gruppe/aktuelles_archiv/foto_archiv/index.php?thema_f_id=&thema_g_id= There you will find pictures of the VTS Group regarding the Antonov project (pictures 867-869).

VTS has been a member of the duisport Group since 1 January 2007. VTS is one of the market leaders in the special packing sector on the capital goods market. The company packs each year industrial goods worth over 1 billion Euros. They have included, for instance, tunnel car washes for Australia, chemical plants for China and fertilizer plants for Egypt. Annual revenues of the 300-employee company which operates facilities in Duisburg, Chemnitz, Antwerp and Shanghai total some 60 million Euros.
www.vts-logistik.de

The Antonov AN-124 was developed in the late 1970s as a transporter plane for the Soviet army. The airplane operates today mainly on chartered cargo services and is highly successful above all because of its unique size. 49 AN-124 planes still operate. Six aircraft are stationed at Leipzig/Halle Airport and are frequently hired by NATO and the European Union. The size of the AN-124 cargo hold is only beaten by that of one other plane: the AN-225 Mriya.
Duisburger Hafen AG
Duisburger Hafen AG owns and operates the Port of Duisburg, the world's largest inland port, on the confluence of the Ruhr and the Rhine. The duisport Group offers the complete infrastructure needed for port and logistics operations including a full-service investor support package. It also provides a wide range of logistics services which back up the portfolio of Port customers including packing logistics.
www.duisport.com

Rhein-Ruhr Collin KG is a HVAC (heating, ventilating and air-conditioning) as well as plumbing and electrical installation product reseller. Outside its main facilities at its headquarters in Duisburg, the company operates 33 pick-up warehouses managed by four Collin companies. Rhein-Ruhr Collin KG is a member of the GC Group which is an initiative of over 80 medium-sized companies.
www.rhein-ruhr-collin.com
Press releases you might also be interested in
Weitere Informationen zum Thema "Intralogistik":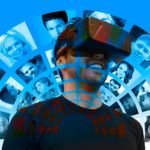 12 Augmented- und Virtual Reality-Start-ups
Start-ups sind in den ver­gan­ge­nen Jah­ren wie Pil­ze aus dem Bo­den ge­schos­sen – so auch im Be­reich Vir­tual oder Aug­men­ted Rea­li­ty. Nut­zer in vir­tu­el­le Wel­ten ver­set­zen oder ih­nen vir­tu­el­le Ele­men­te in die Rea­li­tät zu­spie­len, di­ent nicht nur dem En­ter­tain­ment. Viel­mehr kön­nen VR und AR Un­ter­neh­men da­bei hel­fen, Ar­beit­s­pro­zes­se zu opti­mie­ren. Wir zei­gen ei­ni­ge Bei­spie­le.
Weiterlesen