More Test Depth for Safety-Critical Applications
dSPACE and BTC Cooperate for Real-Time Validation
Paderborn

, (PresseBox) -

Extension of classical test methods
Easier compliance with safety standards
Optimal integration and cross-platform use


dSPACE and BTC Embedded Systems now offer a solution that considerably improves test depth for the real-time validation of safety-critical applications. The combination of the new dSPACE Real-Time Testing (RTT) Observer Library and the tried-and-tested specification tool BTC EmbeddedSpecifier® makes it easier for testers to perform simulation-based formal verification. Formal verification is for example recommended by the ISO 26262 standard for testing the functional safety of road vehicles.

Extension of Classical Test Methods

The new solution complements existing model-in-the-loop (MIL), software-in-the-loop (SIL) and hardware-in-the-loop (HIL) environments by so-called "Requirement observers". They are always active and monitor the compliance with every single safety requirement in real time. Any violation of the requirements is registered immediately, triggering an informative message for the user. Continuous requirements monitoring increases the achieved test depth, so more test cases can be covered for each function. This minimizes the risk of undetected errors caused by side effects.

Easier Compliance with Safety Standards

With BTC EmbeddedSpecifier®, informal requirements typically recorded in textual format can be conveniently translated to a formal representation that makes it possible for a computer to interpret the requirements. The tool-supported formulation further increases the quality of the requirements and makes it easier to comply with safety standards such as ISO 26262. In a second step, users generate the executable observers for the dSPACE real-time platform automatically at the click of a button. The requirements can be traced back to their original form at any time. Validating safety-critical applications is therefore possible with only little additional effort.

Optimal Integration and Cross-Platform Use

The optimal integration of the observer technology into the dSPACE tool chain for HIL tests and virtual validation lets users work comfortably in a familiar environment. Predefined templates are available for the test automation software dSPACE AutomationDesk and layouts for the experiment software dSPACE ControlDesk®. The generated observers can be used for an early verification in line with the virtual validation on the PC-based simulation platform dSPACE VEOS®. They can also be reused without any modifications at all on dSPACE HIL systems based on SCALEXIO or the DS1006 Processor Board.

About BTC Embedded Systems:

BTC Embedded Systems AG (formerly: OSC) provides products and services for the formal verification, validation and automated testing of embedded systems. As an integral part of the BTC EmbeddedPlatform working environment, BTC EmbeddedSpecifier® is a software tool for creating and managing semi-formal and formal requirements of any kind. BTC is also a TargetLink Strategic Partner for dSPACE where BTC EmbeddedTester® allows an automatic test generation and automatic test execution for models and production code.
dSPACE GmbH
dSPACE develops and distributes integrated hardware and software tools for developing and testing electronic control units and mechatronic controls. The application areas for dSPACE systems are in the automotive industry, as well as in drives technology, aerospace, and other industrial sectors. The company's customer base includes virtually all major vehicle manufacturers and suppliers. With more than 1,200 employees worldwide, dSPACE is located in Paderborn, Germany; has three project centers in Germany; and serves customers through local dSPACE companies in the USA, the UK, France, Japan, and China.


Press releases you might also be interested in
Weitere Informationen zum Thema "Software":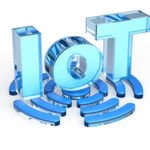 Wie wird der Umsatz mithilfe des Internet of Things smart?
Wer mit smar­ten Pro­duk­ten und Ser­vices Geld ver­die­nen will, muss die­se nicht nur ent­wi­ckeln und an­bie­ten. Viel­mehr sind die pas­sen­den Er­lös­mo­del­le ein ent­schei­den­der Be­stand­teil von IoT-Pro­jek­ten. Und die­se un­ter­schei­den sich zum Teil deut­lich von den Um­satz­prak­ti­ken bei klas­si­schen Pro­dukt­ver­käu­fen und Sup­port-An­ge­bo­ten. Die Er­lös­mo­del­le auf die An­for­de­run­gen des IoT an­zu­pas­sen, ist we­ni­ger ei­ne tech­ni­sche als ei­ne kul­tu­rel­le Her­aus­for­de­rung.
Weiterlesen