ICE 2017 - Intelligent Collin Coating Solutions - Hall A5, booth 736
Ebersberg

, (PresseBox) -
.

· Online film quality control - multi-inspection
· Extruder E, P & T - Entrance series for laboratory, P series for professional use & torque extruder for pilot productions
· Innovative film winding with the cutting-edge turret winder
· Modular multifunction lines

Smart, modular machines which allow upscaling to pilot plants for production – that's what Collin stands for. The portfolio of the company, based in Bavaria, includes numerous innovations in the area of coating and extrusion coating.

With our know-how, we guarantee that, already today, our customers develop, test or produce their products of tomorrow", explain DI Dr. Friedrich Kastner, CEO Collin and Corné Verstraten, CSO Collin.

"Practical at our machines is that they can be extended or reduced in a modular system. Say, from stand-alone lab machines to complete production lines or even instruments for permanent quality control. Especially in the area of coating, we offer a variety of intelligent solutions."

Multi-inspection – online film quality control
"The innovation multi-inspection of our Polytest product line is used for the analysis of different plastics material and mixtures but also for the processing of virgin materials, compounds, masterbatches or the analysis of recycled plastics material. Our aim was to develop and manufacture a compact, robust and cost-efficient online-measuring device. The modular design of the measuring system allows the adaptation of the measuring method to the corresponding requirements of our customers", explains Kastner.

In principle, the Collin multi-inspection system contains three main modules – a rheological melt characterisation, an optical film inspection and a mechanical film control:
· Real-time monitoring of the melt viscosity in the form of the MVR, iV-value or the apparent viscosity.
· Statistical error detection (gels, blackspots, etc.) in the film
· Colour monitoring in the film by CIE L*a*b system
· Detection of foreign polymers by NIR analysis
· Determination of stress-strain values in a film tensile test

An upstream melt pump provides the multi-inspection system with a constant melt flow and builds up the pressure required for the rheological characterisation. The compact design and the options to use the multi-inspection online and directly at the extruder or offline in the laboratory are also worth mentioning. The modular design of the multi-inspection unit allows individual configuration of the line; nevertheless, there are still many upgrading options for the customer.

E Entrance series extruder – the economic entry-level machine for laboratory & tests
The E Entrance series extruder is the basic version for getting started with extrusion. Designed for laboratory operation and tests in R&D, these compact lines are an alternative to the Collin P Professional series extruder.

The E extruder is mounted on a movable electrical cabinet, which contains the power electrics, connections and the main switch. Therefore, the Collin extruders are very compact and functional. Furthermore, Collin scores with several size versions. According to the modularity principle, the Entrance extruders can be integrated into different Collin lines.

P series extruder - professional machines for R&D and production
Powered by an innovative compact gear motor, the Type P series extruders can be used for R&D or production. Furthermore, different types of downstream equipment can be connected. Moreover, depending on the customer requirements, numerous supplementary equipment as well as features are available.

"The P Extruders are characterised by their abundant options of application and extension. Its compact design ensures good handling, while the touchscreen ensures optimum operation. Kastner mentions that the P Extruders are particularly suitable for multi-layer systems as the various followup systems can individually be adapted.

T Torque series extruder - special model high-speed machine with enormous output
The special model high-speed Extruder Type E 30 T achieves increased output because of a higher speed. "For this high-speed model, enormous technical expertise was required, especially for the development of screw geometry and feeder thus, for laboratory tasks, the Extruder Type T is unique", says Kastner. Because of its enormous output, the extruder is especially suitable for pilot lines.

Our P series, driven by an innovative compact gear motor, whose drive electronics and control are directly integrated in the base frame, can also be used for a wide range of applications: in R&D or production. Different types of downstream equipment can be connected to the extruder.
Furthermore, depending on the customer requirement, there is a variety of supplementary equipment as well as features.

Turret winder - innovative machine for film winding
Optimum quality of the film winding is becoming increasingly important especially in laboratory and pilot operation. On the one hand, to enhance prediction of the characteristics of the films after winding and on the other, to guarantee the processing with production lines.

"Different from classical production winders - versatility and flexibility are required here. Different films or compounds with a different thickness have to be wound faultlessly." Latest winding algorithms ensure fail-safe winding of different materials with a different thickness, strength and width. In principle, three modes are available: 1. Central winding, 2. Contact winding with adjustable pressure and 3. Gap winding with adjustable gap (0 - 300 mm).

Moreover, features of the innovation turret winder are the motor-driven lifting of the bobbin by means of the shaft, the modular design with contact slide and fly cutter as well as the very compact design.

Multi-functional coating systems - numerous fields of application
Multi-functional coating lines are used in the packaging sector, helping to produce polymer composites with carrier materials such as paper, textile, fleece or aluminium. The system allows the integration of different additional devices, e.g. corona pre-treatment, application of glue, IR-oven or other unwinders.

Custom-made solutions can be delivered for flat-film extrusion, smoothening and embossing, for extrusion coating or laminating.
DR. COLLIN GMBH
Based in the Bavarian city of Ebersberg, Collin develops laboratory and pilot lines in the modular system for the thermoplastics processing industry, universities as well as research institutes. The owner-managed company was founded over 40 years ago, and as premium supplier, it sets global technology and quality standards.

As part of the new product lines Teach Line, Lab Line, Pilot Line, Medical Line as well as Polytest Line, Collin develops individual solutions - platen presses, roll mills, calenders, extruders, compounders, mono or co-extrusion lines, pressure filter tests, rheometers or optical inspection systems. The scope ranges from small-sized systems for basic development, medical technology and pilot lines to whole production lines.

Collin's solutions are used for developing and producing plastic products, material testing and test series as well as pilot tests which allow to scale up to production scale measures.
Material manufacturers, compounders, film producers, companies in the field of medical technology, pharmacy and industry, universities, laboratories and scientific institutions count on Collin.
Press releases you might also be interested in
Weitere Informationen zum Thema "Industrial Engineering":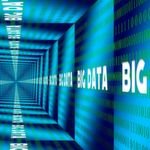 IoT-Basics – Big Data in der industriellen Anwendung
Big Da­ta sorgt im Un­ter­neh­men für ei­ne Fül­le nütz­li­cher Er­kennt­nis­se und In­sights, auf de­ren Grund­la­ge sich Pro­zes­se und Pro­duk­te opti­mie­ren, aber auch ganz neue Bu­si­ness Ca­ses ge­ne­rie­ren las­sen. Der Ar­ti­kel stellt ei­ni­ge da­von vor.
Weiterlesen