Outdated Hospital Registration Process Causes Patient Pain, Dissatisfaction and Revenue Loss
Core Facts: Healthcare Software Application Helps Hospitals Get Registration Right the First Time
CINCINNATI, Ohio

, (PresseBox) -
Cincom Systems and Provider Advantage have unveiled their Revenue360(tm) Insurance Code Solution, a healthcare software application which increases patient registration accuracy and boosts revenue, cash flow and operating margins

Registration - point of entry ... point of pain

One major process that stymies patients and healthcare providers starts at the patient's point of entry - the registration process. Outdated manual processes and inaccurate or flawed data can quickly sour a patient's experience, delay treatment, frustrate staff, and have an adverse effect on hospital revenue. Patient insurance information gathered at the point of registration must be accurate to ensure prompt payment of claims. As the payer market becomes more complex with compliance issues and regulatory/contractual rules, consistent accuracy throughout the registration process becomes more challenging to the registrar.

Changing point of pain to point of gain

Delayed, denied or unpaid claims cause unnecessary revenue loss. Revenue360 Insurance Code Solution proactively and intelligently guides and prompts registrars to capture and sequence the correct insurance information every time. The Insurance Code Solution also:

- Quickly keeps up with frequent healthcare and insurance changes
- Captures and manages patient registration rules to ease registrar responsibilities
- Provides scripts for front-end registration staff to ensure consistency and compliance

Insurance Code Solution is a component of Revenue360, which empowers healthcare providers to access and fully integrate information from an array of sources so all revenue cycle related data can be effectively and efficiently used by patient-facing employees. With Revenue360, healthcare providers can integrate all of the until-now disparate revenue-cycle applications, and add intelligence to all related processes. As such, Revenue360 enhances the entire revenue cycle by enabling customized access to complete, accurate and relevant patient information.

Quotes

"Patient registration accuracy is difficult to maintain as the payer market gets more complex and riddled with compliance and regulatory/contractual rules," said Chris Woodhead, director, Cincom Intelligent Business Applications. "Revenue360 Insurance Code Solution will ensure that the information necessary for valid registrations is accurately entered virtually every time. This will not only impact the bottom line, but will have a major impact on registrar morale and patient satisfaction."

About Provider Advantage

Since 1991, Provider Advantage NW, Inc. has been providing innovative products and services to access real-time healthcare data. Provider Advantage develops, markets, installs and supports electronic data interchange (EDI) technologies that allow organizations to obtain, utilize and manage insurance data to generate operational efficiencies and improve cash flow.

For more information, contact Provider Advantage NW at (800) 203-5465, send an e-mail to info@provider-advantage.com or visit www.provider-advantage.com.
Cincom Systems GmbH & Co. OHG
Cincom delivers and supports innovative software and services to simplify complex business processes. For nearly 40 years, Cincom has empowered thousands of clients worldwide to transform their businesses and outperform the competition by providing ways to increase revenue, control cost, risk and achieve rapid ROI. Cincom serves thousands of clients on six continents including Aurora Health Care, BJC Healthcare, Children's Hospital Boston, Duke University Medical Center, Mayo Foundation, MCG Health Systems and more.

For more information about Cincom's products and services, contact Cincom at 1-800-2CINCOM (USA only), send an e-mail to info@cincom.com or visit the company's website at www.cincom.com
Press releases you might also be interested in
Weitere Informationen zum Thema "Software":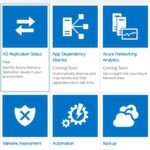 So überwachen Sie Microsoft-Umgebungen
Um Mi­cro­soft-Netz­wer­ke zu über­wa­chen sind nicht im­mer teu­re und kom­p­li­zier­te Lö­sun­gen wie Sys­tem Cen­ter Ope­ra­ti­ons Ma­na­ger not­wen­dig. Auch klei­ne­re Werk­zeu­ge hel­fen da­bei, den Über­blick zu be­hal­ten und ef­fek­tiv si­cher­zu­s­tel­len, dass al­les im Netz­werk opti­mal funk­tio­niert.
Weiterlesen