CA Technologies Gets "Gold Star" in Independent Analysis of IT Management Software Megavendors
NY

, (PresseBox) -
CA Technologies (NASDAQ: CA) today announced it was featured in Forrester Research, Inc.'s recent analysis of the IT management software (ITMS) market's four megavendors.

CA Technologies was the only ITMS megavendor in the report to receive a "gold star" and was cited as "a solid A student of the ITMS market."

According to the report's authors, CA Technologies:



Has the "largest and broadest portfolio" in the ITMS market
Has successfully executed an acquisition strategy to "build innovative and complete solutions to address the whole life cycle of service management and automation"
Effectively uses its unified service model approach to create solutions that "should appeal to the large enterprises going through a transformation cycle and that use IT as a source of innovation"
Offers a long-term strategy for cloud and mobility
Is the only megavendor with a clear strategy for smaller enterprises


In addition, the report asserts that CA Technologies "must be considered one of the pillars of ITMS," "has shown an ability to transcend the megavendor innovation stigma" and "understands how the market evolves."

"It is extremely rewarding to have an independent firm like Forrester Research offer what we consider to be such positive observations about the work we have done on behalf of our customers and our stakeholders," said John Michelsen, chief technology officer, CA Technologies. "We believe this report is not only a validation of our strategy and execution, but also additional empirical evidence that we are outperforming our competitors across multiple dimensions."

To receive a complimentary copy of the Forrester report, please click here.

*Market Overview: The Four Megavendors In IT Management Software, Q3 2013, by Courtney Bartlett and Jean-Pierre Garbani, August 16, 2013.
CA Deutschland GmbH
CA Technologies (NASDAQ: CA) bietet IT-Management-Lösungen, die Kunden dabei unterstützen, ihre komplexen IT-Umgebungen zu verwalten und zu sichern, um agile Business Services zu liefern. Unternehmen wählen die Software und SaaS-Lösungen von CA Technologies, um Innovation zu beschleunigen, die Infrastruktur zu transformieren und um Daten und Identitäten zu sichern - und das sowohl im Rechenzentrum als auch in der Cloud. Weitere Informationen finden Sie unter www.ca.com/de.


Press releases you might also be interested in
Weitere Informationen zum Thema "Software":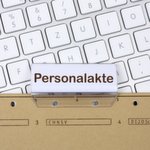 Was Personaler beachten und was sie unbedingt unterlassen sollten
Wenn am 25. Mai 2018 die eu­ro­päi­sche Da­ten­schutz-Grund­ver­ord­nung (EU-DSG­VO) in Kraft tritt, dann be­trifft das auch die Per­so­nal­ab­tei­lun­gen: Spä­tes­tens bis zum Stich­tag müs­sen Un­ter­neh­men die Da­ten ih­rer Be­schäf­tig­ten und Be­wer­ber wirk­sam schüt­zen.
Weiterlesen