Press release Box-ID: 59337
Bayer Pharma AG
Müllerstr. 178
13342
Berlin
,
Germany
http://www.bayerpharma.com
Contact
Ms Christine Howarth
+49 30 46811599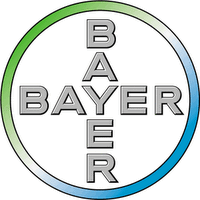 Bayer Pharma AG
Executive Board and Supervisory Board recommend acceptance of Bayer offer for takeover of Schering AG
(PresseBox) (

Berlin,

, )
Bayer Pharma AG
Die Bayer AG ist ein weltweit tätiges, forschungsbasiertes und wachstumsorientiertes Unternehmen mit Kernkompetenzen auf den Gebieten Gesundheit, Ernährung und hochwertige Materialien. Bayer HealthCare ist eine Tochtergesellschaft der Bayer AG und gehört zu den weltweit führenden innovativen Unternehmen in der Gesundheitsversorgung mit Arzneimitteln und medizinischen Produkten. Das Unternehmen bündelt die Aktivitäten der Divisionen Animal Health, Consumer Care, Diabetes Care sowie Pharma. Die Aktivitäten des Pharmageschäfts firmieren unter dem Namen Bayer Schering Pharma. Ziel von Bayer HealthCare ist es, Produkte zu erforschen, zu entwickeln, zu produzieren und zu vertreiben, um die Gesundheit von Mensch und Tier weltweit zu verbessern. Mehr Informationen finden Sie unter www.bayerhealthcare.com.

Bayer Schering Pharma ist ein weltweit führendes Spezialpharma-Unternehmen, dessen Forschung und Geschäftsaktivitäten sich auf vier Bereiche konzentrieren: Diagnostische Bildgebung, General Medicine, Specialty Medicine und Women's Healthcare. Bayer Schering Pharma setzt auf Innovationen und will mit neuartigen Produkten in speziellen Märkten weltweit führend sein. So leistet Bayer Schering Pharma einen Beitrag zum medizinischen Fortschritt und will die Lebensqualität der Menschen verbessern.
Mehr Informationen finden Sie unter www.bayerscheringpharma.de.