BASF announces cash offer to acquire specialized enzyme biotechnology company Verenium
Ludwigshafen, Germany

, (PresseBox) -
.
- Cash offer of US$4.00 per share
- Proposed transaction strengthens position in strategic growth market for enzymes

BASF [Frankfurt: BAS, LSE: BFA, SWX: AN] today announced that its U.S. affiliate, BASF Corporation, has entered into an agreement to commence a cash tender offer for all of the outstanding shares of common stock of the biotechnology company Verenium Corporation [Nasdaq: VRNM] for US$4.00 per share. Based on all outstanding shares and including all net financial liabilities, the enterprise value would be approximately US$62 million (approximately €48 million).1 Verenium is based in San Diego, California, and generated sales of US$57 million in 2012.

The offer corresponds to a premium of 56 percent above the volume-weighted average share price for Verenium's shares in the six months prior to announcement of the transaction. The tender offer is subject to customary closing conditions, including the acquisition of a majority of Verenium's shares outstanding as of the closing of the tender offer. The acquisition is expected to close in the fourth quarter of 2013. BASF will finance the transaction out of operating cash.

The transaction has been unanimously approved by the Boards of Directors of both companies. Each of the directors and certain officers of Verenium have entered into support agreements and will tender all their shares.

Enzymes are proteins that act as catalysts, enabling or accelerating biological and chemical processes. They are used in the development of sustainable solutions in a variety of applications, e.g. detergents, human and animal nutrition. Combining Verenium's scientific and technological excellence with BASF's enzyme activities and its global access into all relevant markets will strengthen BASF's footprint in the strategic enzyme growth market.

1 Based on the current offer per share, net liabilities on June 30, 2013, and an exchange rate of €1 = US$ 1.30
BASF SE Kommunikation BASF-Gruppe
BASF is the world's leading chemical company: The Chemical Company. Its portfolio ranges from chemicals, plastics, performance products and crop protection products to oil and gas. We combine economic success with environmental protection and social responsibility. Through science and innovation, we enable our customers in nearly every industry to meet the current and future needs of society. Our products and solutions contribute to conserving resources, ensuring nutrition and improving quality of life. We have summed up this contribution in our corporate purpose: We create chemistry for a sustainable future. BASF had sales of €72.1 billion in 2012 and more than 110,000 employees as of the end of the year. BASF shares are traded on the stock exchanges in Frankfurt (BAS), London (BFA) and Zurich (AN). Further information on BASF is available on the Internet at www.basf.com

Important Information about the planned tender offer

This news release is not an offer to purchase or a solicitation of an offer to sell securities of Verenium. The planned tender offer by BASF for all of the outstanding shares of common stock of Verenium has not been commenced. On commencement of the tender offer, BASF will mail to Verenium's stockholders an offer to purchase and related materials and Verenium will mail to its stockholders a recommendation statement with respect to the tender offer. BASF will file its offer to purchase with the Securities and Exchange Commission ("SEC") on Schedule TO, and Verenium will file its recommendation statement with the SEC on Schedule 14D-9. Verenium stockholders are urged to read these materials carefully when they become available, since they will contain important information, including the terms and conditions of the offer. Verenium stockholders may obtain a free copy of these materials (when they become available) and other documents filed by BASF or Verenium with the SEC at the website maintained by the SEC at www.sec.gov

In addition, a copy of the tender offer statement and the recommendation statement will be made available free of charge to all stockholders of Verenium (when they become available) by calling Innisfree M&A Incorporated, the Information Agent for the offer, toll-free at +1 (888) 750-5834.
Press releases you might also be interested in
Weitere Informationen zum Thema "Forschung und Entwicklung":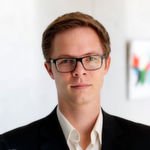 "AppliedAI"-Initiative will KI in Deutschland voranbringen
Je­des Jahr ein deut­sches Start-up aus dem Um­feld der Künst­li­chen In­tel­li­genz (KI) in die in­ter­na­tio­na­len Top-100-Lis­ten brin­gen – so lau­tet ei­nes der Zie­le, das sich die In­i­tia­ti­ve "Ap­p­lie­dAI" auf die Fah­ne ge­schrie­ben hat. Un­ter der Äg­i­de der Baye­ri­schen Staats­re­gie­rung und mit Un­ter­stüt­zung der Tech­ni­schen Uni­ver­si­tät Mün­chen ko­ope­rie­ren 26 For­schung­s­ein­rich­tun­gen und Kon­zer­ne.
Weiterlesen