Avecto says that customers are getting possessive about their personal data - lose it at your peril!
Massachusetts

, (PresseBox) -
Responding to research that more than half of US consumers would sue a firm if it lost their personal information, Avecto says that companies on both sides of the Atlantic – and their IT departments – now need to sharpen their ideas on the management of data.

According to Paul Kenyon, chief operating officer with the Windows privilege management specialist Avecto, the Unisys survey – which took in responses from 1,000 US citizens – found that 53 per cent would turn to their lawyers to remediate data compromise situations involving their own data.

"While it is good to hear that 87 per cent would change their passwords, the other worrying statistic is that 76 per cent would close their accounts with the institution that lost their data. Lawsuits are bad enough - although their main effect can be negated in the short term by business insurance – but the prospect of losing more than three quarters of your customers would have a crippling effect on a company's business model," he said.

"More than anything, the results of this survey tell us that the rise of technology has left people a lot more savvy about IT and data protection matters than anyone could have predicted just a few years ago. And that savviness translates into a new awareness amongst consumers who will vote with their wallets if their data is compromised – whatever the reason," he added.

The Avecto COO went on to say that the stark reality that faces any firm that handles data on their customers – and that translates into pretty well all businesses – is that they now need to take extra care when handling that information as, if they lose their customers' data, they could go out of business.

And, he explained, even if their insurance firm picks up most of the tab for losing that data – a process they are unlikely to repeat – there is the very real risk that the firm's brand reputation will be damaged to the point where their customers leave them in droves, he explained.

The solution, says Kenyon, is for businesses to invest in extra layers of security that can help to better defend customers' data – and all the data in the organisation – and so help ensure their business model remains stable.

Consumers have begun to understand that their own data has become a valuable commodity. We are, he says, reaching the point where all the dire warnings from IT security professionals about brand and reputational damage when things go wrong are coming to fruition.

"This dawning realisation represents something of a sea change in consumer perception of IT and means that businesses must now turn to value-for-money IT security technologies such as admin rights and user account management in the battle against data loss and theft," he said.

"The use of admin rights also means that IT professionals can rest easy in the knowledge that their data – and that of their customers – is secure against both cybercriminals and rogue employees. As this research illustrates, it actually doesn't matter how a customer's data is lost – they will still sue and they will still walk. That's a stark business reality," he concluded.

For more on Avecto: www.avecto.com
Press releases you might also be interested in
Weitere Informationen zum Thema "Software":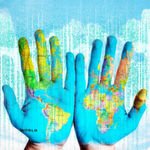 MuleSoft-Technologie öffnet isolierte Datenquellen für Salesforce-Plattform
Hy­bri­de Clouds sind in­zwi­schen des An­wen­ders liebs­tes Kind. Um je­doch ver­schie­de­ne Clouds wir­k­lich sinn­voll ne­ben­ein­an­der und mit­ein­an­der nut­zen zu kön­nen, müs­sen ins­be­son­de­re Da­ten­si­los auf­ge­bro­chen und al­le vor­han­de­nen Da­ten­sät­ze so­wie An­wen­dun­gen un­ein­ge­schränkt nutz­bar ge­macht wer­den.
Weiterlesen