ARM VSTREAM Accelerates Functional SoC Validation on RTL Simulators
Cambridge, UK

, (PresseBox) -
ARM has extended the functionality of the VSTREAM(TM) Virtual Debug Interface to enable the connection of the ARM® Development Studio 5 (DS-5(TM) ) and RVD(TM) debuggers to ARM Cortex(TM) processors running in RTL simulation. Together, VSTREAM and DS-5 enable earlier and more efficient functional validation and software development for ARM processor-based SoCs on either RTL simulation or hardware-assisted validation platforms.

In the very early stages of the design cycle, VSTREAM may be used to:

- Verify the correct implementation of the debug and trace fabric of the SoC, including any CoreSight(TM) components, by running high-level test patterns and connecting an actual debugger
- Easily validate the connection of the processor to the memory system and memory-mapped peripherals, by opening memory views in the debugger
- Create and debug boot code and functional test software to prove the integration of SoC components. From the debugger it is possible to stop the processor, view and change the value of processor registers and system memory, and single-step through code
- Post-process PTM(TM) or ETM(TM) instruction trace after a simulation run in order to get a history of instructions executed by the processor in a non-intrusive way

DS-5, together with VSTREAM and the ARM DSTREAM(TM) target connection unit, provide a common software development environment throughout the complete design cycle: from models and RTL simulators, through hardware emulators and FPGAs, to ASICs and ASSPs.

All current ARM Cortex(TM) processors are supported by VSTREAM. Furthermore, it enables the simultaneous connection of multiple debuggers to a target, an essential function in bringing up multicore devices, such as those based on the Cortex-A5, Cortex-A9, and Cortex-A15 MPCore(TM) processors.

Availability

VSTREAM is available now for usage with Cadence Incisive, Synopsys VCS and Mentor ModelSim and Questa simulators. The hardware emulators supported are Cadence Palladium, Eve Zebu and Mentor Veloce. For further details on VSTREAM visit www.arm.com/vstream or contact your ARM representative.

ARM and µVision are registered trademarks of ARM Limited. Keil, MDK-ARM, and Cortex are trademarks of ARM Limited. All other brands or product names are the property of their respective holders. "ARM" is used to represent ARM Holdings plc; its operating company ARM Limited; and the regional subsidiaries ARM INC.; ARM KK; ARM Korea Ltd.; ARM Taiwan; ARM France SAS; ARM Consulting (Shanghai) Co. Ltd.; ARM Belgium N.V.; AXYS Design Automation Inc.; AXYS GmbH; ARM Embedded Solutions Pvt. Ltd.; and ARM Physical IP, Inc.; and ARM Norway AS.
ARM Deutschland
ARM designs the technology that lies at the heart of advanced digital products, from wireless, networking and consumer entertainment solutions to imaging, automotive, security and storage devices. ARM's comprehensive product offering includes 32-bit RISC microprocessors, graphics processors, video engines, enabling software, cell libraries, embedded memories, high-speed connectivity products, peripherals and development tools. Combined with comprehensive design services, training, support and maintenance, and the company's broad Partner community, they provide a total system solution that offers a fast, reliable path to market for leading electronics companies. More information on ARM is available at http://www.arm.com.


Press releases you might also be interested in
Weitere Informationen zum Thema "Hardware":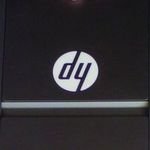 Verräterisches Logo: Aus "HP" wird "dy"
Of­fen­bar ar­bei­tet Hew­lett-Pa­c­kard (HP) an ei­ner Um­fir­mie­rung. Zum 1. April die­ses Jah­res sind Auf­nah­men des neu­en Lo­go-Schrift­zu­ges "dy" auf­ge­taucht. Die Ge­rüch­te­küche über die Hin­ter­grün­de bro­delt.
Weiterlesen