European Publishers Combine on Amobee Platform to Create Largest Unified Mobile Premium Ad Marketplace in Europe
Europe's largest publishers, including Bertelsmann's Gruner + Jahr, appoint Amobee Media Systems to represent over 75% of premium mobile content in Germany
Redwood City

, (PresseBox) -
Amobee Media Systems, the leading mobile advertising solutions company, today announced it has been appointed by Gruner + Jahr Electronic Media Sales (G+J EMS) to represent 75% of premium mobile content in Germany. Amobee will become the exclusive partner in mobile advertising, serving billions of ads impressions per month.

Germany is Europe's largest and fastest growing mobile market and this consolidation of content makes it the largest singlecountry mobile ad marketplace on the Continent.

The deal, which brings Gruner + Jahr together with other publishers puts the Amobee Platform at the nucleus of Europe's largest mobile ad marketplace for ad placement on mobile sites and applications, servicing titles including Financial Times Deutschland, Spiegel, Stern, Gala, Brigitte, Vodafone, O2 Telefonica and many other popular titles.

Amobee is the most widely deployed mobile advertising platform in the industry. Its partnerships with the world's leading operators and content publishers sees Amobee reach around 1 in 7 mobile users on the planet every day.

"This foreshadows a new era in mobile where multiple partners come together to consolidate their content, creating a simple and valuable ecosystem for publishers and advertisers alike," said Amobee CEO and cofounder Zohar Levkovitz. "Three in every four mobile web pages, and a large majority of apps are now represented, viewable, assessable and bookable on Amobee's platform, and can now be monetized in a seamless way to bring relevant, targeted advertising to the audience."

"Mobile advertising gives operators and publishers the ability to distribute and make money from their content in new and powerful ways," said G+J EMS Director Mobile, Oliver von Wersch. "The growth of smartphones has given us exciting new channels to reach our target audiences and this consolidation with Amobee now transforms the mobile ad market from confusing and unproven into a major channel for G+J EMS."

Amobee makes sense of mobile advertising for content owners and advertisers, creating value where previously there was fragmentation and confusion," said Michael Moritz of Sequoia Capital. "Amobee is the only company with an open and integrated approach to mobile advertising, and history suggests this is a winning approach. Amobee's latest move will create a liquid, global market for publishers, operators, developers and advertisers."

"Amobee makes it easier for publishers and advertisers to derive value from each other. Publishers can monetize their content assets while advertisers can access the most broadreaching targeted audience through one single platform," Mr. Levkovitz said.

About G&J Electronic Media Sales (EMS) GmbH G+J EMS is the marketer of electronic media of Europe's biggest publishing house Gruner + Jahr in Hamburg. Belonging to the cutting edge of German electronic mediamarketers we offer our clients one of the best topquality brand portfolios for internet and mobile advertising in Germany.

We feature online and mobile advertising & crossmedia implementations with very well known offline & online brands that our user have confidence in. Onlinetrademarks such as stern.de, BRIGITTE.de, capital.de or livingathome.de as well as mobile brands of external clients e.g. Vodafone, O2 Telefonica, and IP Deutschland are the premium brands of our mobile advertisingsection. Our strength is to develop individual concepts manufactured for our clients specific needs, incorporating unique crossmedia advertising concepts and extensive market research with tools to evaluate the branding effect of campaigns.
Amobee Media Systems
Amobee Media Systems is the most deployed telcograde adserving solution. Amobee is dedicated to mobile operators, publishers and developers, allowing them to dynamically insert advertising impressions in all forms of mobile communication and content: WAP Browsing, Video & Music, SMS, MMS, applications and Games. Amobee's complete ad serving solution is designed to facilitate advertising campaigns for brand building, direct response and lead generation helping mobile operators and their subscribers "get more for less". Its mobile advertising marketplace brings together content owners, advertisers and ad networks into an integrated and simple to use platform for campaign implementation and content monetization.

Headquartered in Redwood City, California, Amobee is backed by some of the biggest names in venture capital: Sequoia Capital, Accel Partners and Globespan Capital, as well as strategic investments from Motorola, Cisco and leading operators Vodafone and Telefónica.



Press releases you might also be interested in
Weitere Informationen zum Thema "Kommunikation":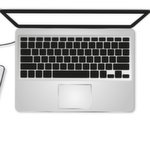 Mit "One Workspace" zum Arbeitsumfeld von morgen
Mit den alt­her­ge­brach­ten Me­tho­den der Ar­beits­platz­ver­wal­tung kann ein opti­ma­les Zu­sam­men­wir­ken von Mensch und Tech­nik in ei­ner zu­neh­men­den Cloud-af­fi­nen und mo­bi­li­sier­ten Welt nicht er­rei­chen wer­den. Mit One Work­s­pace ge­lingt ge­nau die­se Ver­zah­nung von Mensch und Tech­nik vor je­dem Hin­ter­grund opti­mal – und das un­ter st­ren­ger Be­ach­tung von Kos­tena­spek­ten.
Weiterlesen