Mentor Graphics and Agilent Technologies Announce Industry
First EDA Integrated Solution, Expected to Cut RF-PCB Development Time in Half
Wilsonville/Santa Clara

, (PresseBox) -
Mentor Graphics Corp. (NASDAQ: MENT), the market and technology leader in printed circuit board (PCB) design solutions, and Agilent Technologies Inc. (NYSE: A), the market and technology leader in RF design solutions, today announced a jointly developed solution that can significantly improve productivity for the design of RF circuits on printed circuit boards (PCBs). The industry-first solution is expected to cut PCB design cycle times in half and improve the quality of mixed-technology designs.

This tightly integrated solution enables PCB mixed-signal designers (RF, analog and digital) to concurrently design a PCB using Mentor s Expedition Enterprise* or Board Station XE flows and seamlessly integrate it with Agilent s Advanced Design System (ADS) EDA software for RF design and simulation.

"System designs have evolved to the point where digital, analog and RF on the same PCB for wireless, handheld and telecom industries is the norm," said Henry Potts, vice president and general manager of Mentor s Systems Design Division. "Designing these mixed-technology systems requires tight integration of the physical layout environments and their respective simulation tools to insure optimized performance and short design cycle times. While Mentor Graphics is the leader in signal integrity simulation for digital PCBs, a collaboration with Agilent to integrate its RF specialized tools with the Mentor PCB systems design flows will provide our customers with capabilities needed to solve the complex multi-mode system issues they encounter today."

"Customers tell us they face delays in product development due to a disconnect between RF design and simulation and PCB implementation," said Jim McGillivary, vice president and general manager with Agilent s EEsof EDA division. "My team s commitment to problem solving and working with Mentor has resulted in this efficiency breakthrough, eliminating the delays that come from switching between software tools. We fully expect this new integration to cut our customers typical product development cycle in half."

"We spend three months or more in an eight-month development cycle writing custom code to move RF layouts from ADS to Mentor," said Tom Gray, spectrum analyzer project engineer with Agilent who is also a customer. "We also have a dedicated person whose sole role is to accurately move designs from ADS to Mentor. Dynamically linking ADS with Expedition could cut development time by as much as half and provide significant cost savings."

Agilent s ADS is an industry-leading high-frequency, high-speed electronic design automation software platform. It offers complete design integration to designers of products such as cellular and portable phones, pagers, wireless networks, radar and satellite communications systems, and high-speed digital serial links.

Mentor Graphics Expedition Enterprise and Board Station XE design flows provide users with the most advanced PCB systems design technologies and address the business needs of the world s leading electronics companies: shorter time to market, reduced development and product costs, and the most competitive end-products.

About Agilent EEsof EDA Software

Agilent EEsof EDA is an industry-leading provider of RF-mixed signal circuit and system design software. The software is compatible with and is used to design the company s test and measurement equipment. Additional information about all of Agilent s EDA software is available at www.agilent.com/find/eesof.

About Mentor Graphics

Mentor Graphics Corporation is a world leader in electronic hardware and software design solutions, providing products, consulting services and award-winning support for the world s most successful electronics and semiconductor companies. Established in 1981, the company reported revenues over the last 12 months of about $825 million and employs approximately 4,300 people worldwide. Corporate headquarters are located at 8005 S.W. Boeckman Road, Wilsonville, OR 97070-7777; Silicon Valley headquarters are located at 1001 Ridder Park Drive, San Jose, CA 95131-2314. World Wide Web site: www.mentor.com/.

* Mentor Graphics is a trademark of Mentor Graphics Corporation in the U.S. and other countries
Agilent Technologies Deutschland GmbH
Agilent is leading the way with design automation tools and flexible instrumentation for early R&D design in components, base-station equipment and mobile devices. Along with its partners, Agilent is working to provide a broad, comprehensive portfolio of solutions that address the entire UE lifecycle - from early development through production test and deployment. Using knowledge gained as a member of the various standards committees, Agilent's design engineers are developing scalable products with best-in-class measurement techniques.

More information about Agilent's 3GPP LTE products is available at www.agilent.com/find/LTE.
Press releases you might also be interested in
Weitere Informationen zum Thema "Software":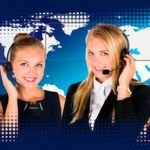 Vom Dreiklang von Compliance, ITSM und DSGVO
Am 25. Mai 2018 ist es so weit: Die zwei­jäh­ri­ge Über­gangs­zeit der EU-Da­ten­schutz-Grund­ver­ord­nung (EU-DSG­VO) en­det und das Ge­setz tritt mit al­len Kon­se­qu­en­zen in Kraft. Das stellt Un­ter­neh­men je­der Grö­ß­en­ord­nung vor enor­me Her­aus­for­de­run­gen. So ver­langt die Ver­ord­nung eu­ro­pa­weit von al­len Be­trie­ben, sämt­li­che Ge­schäft­s­pro­zes­se kon­ti­nu­ier­lich zu über­prü­fen und zu ak­tua­li­sie­ren, die mit der Ver­ar­bei­tung per­so­nen­be­zo­ge­ner Da­ten zu tun ha­ben.
Weiterlesen