Agilent Technologies Introduces Enhanced High-Accuracy Thermistor Power Meter, Expands Capabilities of Average Power Sensors
Santa Clara/Calif.

, (PresseBox) -
Agilent Technologies Inc. (NYSE: A) today introduced two new products: the Agilent N432A thermistor power meter, which replaces the legacy 432A model, and the Agilent N8488A ACcoupled power sensor, an expansion to the N8480 Series family. Agilent also announced upgrades to the Agilent U2000 Series USB power sensors, which now include internal triggering and trace display capabilities.

The Agilent N432A Thermistor Power Meter

The Agilent N432A thermistor power meter replaces the legacy 432A analog thermistor power meter. The singlechannel, average RF power meter is ideal for applications that require high measurement accuracy, particularly in metrology and calibration laboratories. Unlike its predecessor, the N432A comes with a digital color LCD display, userfriendly front panel interface and builtin calibration factor table. The N432A provides high accuracy measurements of up to 0.2 percent, for frequencies within 1 MHz to 18 GHz and power from +10 dBm to -30 dBm.

The Agilent N8480 Series Thermocouple Power Sensors

The Agilent N8488A, an ACcoupled power sensor, has the widest frequency range in the industry (10 MHz to 67 GHz). The sensor maintains the N8480 Series' bestinclass linearity (less than 1 percent), and builtin EEPROM for faster, more efficient calibration.

The Agilent U2000 Series USB Power Sensors

The Agilent U2000 Series USBbased power sensors are compact, portable solutions that allow average power measurements without power meters. All sensors, except the U2004A model, feature internal triggering and trace display capabilities. Internal triggering enables triggering based on the burst signal envelope, eliminating the need for an external triggering signal. Trace display provides a graphical view of the signal envelope to assist in gate placement and trigger level setup. Current users of the U2000 sensors can upgrade their firmware for free.

"The launch marks our continued commitment to expand and enhance power measurement solutions for our customers," said Ee Huei Sin, vice president and general manager of Agilent's Basic Instruments Division. "What matters most to us is making sure we provide the best possible power measurement experience for engineers and technicians, one that is fast and accurate, as well as easy and convenient."

See the latest design and test innovations from Agilent Technologies for advanced RF and microwave research, development and manufacturing at the 2010 IEEE MTT-S International Microwave Symposium (IMS), May 25-27, at the Anaheim Convention & Exhibition Center, Booth 924.

Additional information about the new products is available at:

- Agilent N432A thermistor power meter; (http://www.home.agilent.com/agilent/product.jspx?cc=US&lc=eng&ckey=1842740&nid=-536902449.935224.00&id=1842740)
- Agilent N8480 series thermocouple power sensors; and (http://www.home.agilent.com/agilent/product.jspx?cc=US&lc=eng&ckey=1421905&nid=-34444.0.00&id=1421905&cmpid=21071#1048576)
- Agilent U2000 series USB power sensors. (http://www.home.agilent.com/agilent/product.jspx?cc=US&lc=eng&ckey=1079410&nid=-35560.0.00&id=1079410&cmpid=zzfindusbsensor_pr#1)
Agilent Technologies Deutschland GmbH
Agilent Technologies Inc. (NYSE: A) is the world's premier measurement company and a technology leader in communications, electronics, life sciences and chemical analysis. The company's 16,000 employees serve customers in more than 110 countries. Agilent had net revenues of $4.5 billion in fiscal 2009. Information about Agilent is available on the Web at www.agilent.com.

NOTE TO EDITORS: Further technology, corporate citizenship and executive news is available on the Agilent news site at www.agilent.com/go/news.






Press releases you might also be interested in
Weitere Informationen zum Thema "Elektrotechnik":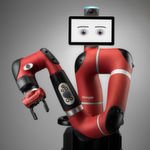 Elektronikindustrie setzt auf kollaborative Roboter
Im­mer mehr Un­ter­neh­men aus der Elek­tro­nik­in­du­s­trie set­zen auf kol­la­bo­ra­ti­ve Ro­bo­ter, das be­rich­tet Ro­bo­tik­her­s­tel­ler Re­t­hink Ro­botics. Die Ro­bo­ter über­neh­men re­pe­ti­ti­ve Auf­ga­ben, da­mit sich Mit­ar­bei­ter an­spruchs­vol­le­ren Ar­bei­ten zu­wen­den kön­nen.
Weiterlesen