Agilent Technologies Enhances Vector Signal Analysis Software
Tools Ease LTE, HSPA+ MIMO, EDGE-Evo Signal PHY Layer Analysis
Santa Clara, Calif.

, (PresseBox) -
Agilent Technologies Inc. (NYSE: A) today announced the availability of key enhancements to its 89600 Vector Signal Analysis (VSA) software which is used by cellular communications and wireless networking R&D engineers around the world.

Version 12 of the 89600 VSA software features enhancements in LTE, HSPA+ MIMO and EDGE-Evo analysis; hardware connectivity and support for a new operating system. The new LTE, HSPA+ and GSM EDGE-Evo analysis tools allow engineers to dig deeper into signals to find and fix the causes of PHY layer problems.

"Since its introduction, the 89600 VSA software has emerged as a critical tool for R&D engineers, offering support for even the most demanding PHY layer analysis needs of the wireless communications industry," said Guy Séné, vice president and general manager of Agilent's Microwave and Communications Division. "The latest enhancements to the VSA product, the twelfth in its history, come as it celebrates its tenth birthday and marks yet another step forward in its accomplished history."

LTE Modulation Analysis

Version 12 of the 89600 VSA software delivers a host of new capabilities for LTE modulation analysis. These features include support for the 3GPP December 2009 version of the standard and associated conformance test updates, and new inband Emissions and Spectrum Flatness traces. Both traces incorporate preset limit lines for uplink conformance testing.

The software also adds two new analysis tools: 1) downlink control channel decode and autoconfiguration, and 2) user equipment (UE)specific resource signal (RS) analysis. Downlink control channel decoding and autoconfiguration provides new tables that the engineer can use to verify the information being sent on the control channel. Designed for TDD-LTE, the UEspecific RS analysis allows designers to examine UE RS allocations separately or as a group.

Additional Enhancements

Version 12 features improved hardware connectivity with dual digital inputs, allowing engineers to use two logic analyzers to view 2x2 baseband MIMO signals. With these new features, along with the existing support for 2x2 RF MIMO measurements, engineers can evaluate and troubleshoot the entire MIMO signal path, from the RF output all the way back to baseband DSP.

Other new enhancements to the 89600 VSA software include:

- W-CDMA modulation analysis updates to support HSPA+ MIMO testing;
- GSM modulation analysis updates to support AQPSK for GSM EDGE-Evo; and
- support for the new Windows® 7 operating system.

The 89600 VSA software is the industry's premier vector signal analysis software for R&D. Providing advanced generalpurpose and standardsbased tools for evaluating signal spectrum, modulation and time characteristics, the software provides the advanced tools needed to successfully troubleshoot physical layer signal problems. This advanced software is compatible with more than 30 Agilent signal analyzers, scopes and logic analyzers, and runs on Windowsbased PCs or in PCbased instruments.

For information about Agilent's new 89600 VSA Version 12 software, go to www.agilent.com/find/89600. Photos of the software are available at www.agilent.com/find/89600V12_images.

Windows is a U.S. registered trademark of Microsoft Corporation.
Agilent Technologies Deutschland GmbH
Agilent Technologies Inc. (NYSE: A) is the world's premier measurement company and a technology leader in communications, electronics, life sciences and chemical analysis. The company's 16,000 employees serve customers in more than 110 countries. Agilent had net revenues of $4.5 billion in fiscal 2009. Information about Agilent is available on the Web at www.agilent.com.






Press releases you might also be interested in
Weitere Informationen zum Thema "Software":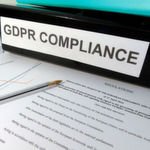 DSGVO-Guide: Welche Bereiche sind eigentlich betroffen?
Be­vor Un­ter­neh­men fest­s­tel­len kön­nen, wo sie ei­gent­lich bei der Um­set­zung der Da­ten­schutz-Grund­ver­ord­nung (DSG­VO / GD­PR) ste­hen, müs­sen sie wis­sen, wel­che Be­rei­che im Un­ter­neh­men da­von über­haupt be­trof­fen sind. Die­ser Gui­de nennt die wich­tigs­ten Punk­te.
Weiterlesen