Resminostat boosts cancer immunotherapy
Promising scientific data open up new therapeutic combination options for the epigenetic anti-cancer compound resminostat
Planegg-Martinsried, Germany

, (PresseBox) -
Current research results of 4SC AG (4SC, FSE Prime Standard: VSC) show that due to its epigenetic mechanism of action, resminostat has the potential to be a combination partner of already approved immunotherapies for cancer and to favorably boost their efficacy.

Epigenetics and cancer immunotherapy

Numerous specific anti-cancer therapies are available today in addition to surgery, radiotherapy and chemotherapy. One of the most recent approaches is the epigenetic modification of cancer cells. Resminostat is an example of such an epigenetic anti-cancer compound. It ensures that genes silenced in cancer cells can once again be read or that excessively active regions can be downregulated. This changes the genetic activity of cancer cells, makes them visible to the body's own immune system and more responsive to drug treatment.

Immunological methods have been used in cancer therapy for several years. The therapeutic antibody rituximab has been approved since 1997. It is used to treat Non-Hodgkin's lymphoma, a lymph node cancer in which Bcells undergo malignant change. Rituximab binds to the surface of these Bcells marking them as "false" so that they are recognized and destroyed by other immune cells.

Resminostat and rituximab

The scientific team at 4SC has now shown with recently obtained cell culture data that resminostat not only supports the body's own immune system in its fight against cancer but also substantially enhances the effect of immunotherapeutic anti-cancer compounds such as rituximab.

"We knew from earlier tests that resminostat alone causes the natural killer cells of the immune system to better recognize cancer cells and fight them more effectively", said Dr. Daniel Vitt, Chief Development Officer & Chief Scientific Officer at 4SC.

"Our next step was to treat a non-Hodgkin's lymphoma cancer cell line with both resminostat or rituximab alone and with a combination of both drugs." To ensure that the cell culture experiments reflect the physiological processes in the patient's body as closely as possible, we then added not only specific immune cells but also human whole blood. Both substances individually boosted the destruction of the cancer cells by immune cells. However, when combined, their effect more than tripled!"

Enno Spillner, CEO & CFO at 4SC, comments: "Resminostat is our most extensively studied product to date which can be used both in monotherapy and in combined therapeutic approaches against cancer. The new data now offer additional options for resminostat's clinical development and confirm its potential as a combination partner in immunotherapeutic approaches."

Scientific details

Dr Svetlana Hamm, Head of Biology at 4SC, presents the scientific details of the new data on resminostat together with other data at the Cancer Immonotherapy and Combinations Congress as part of the World Preclinical Congress (WPC) in Boston, USA:

Presentation    Epigenetic Agents for Combination with Cancer Immunotherapy

Time               Thursday, 16 June 2016, 9:45 am (EDT)

Location         Westin Boston Waterfront, Boston, MA, USA

Further information

About Resminostat

Resminostat is an orally administered epigenetic anti-cancer compound. As an inhibitor of HDAC (histone deacetylase) that selectively targets class I, IIB, and IV HDACs, resminostat reactivates e.g. silenced genes in cancer cells or downregulates excessively active areas. In addition to the direct effects, resminostat also enhances the body's own immune response to cancer.

Resminostat can be used both as monotherapy and in combination with other drugs. The compound has been shown to be well tolerated and safe in Phase I studies, and its use in the treatment of cutaneous T cell lymphoma, Hodgkin's lymphoma and liver, lung, colon, pancreatic and biliary tract cancer is being investigated in clinical trials. Initial positive efficacy results for resminostat in monotherapy have already been observed in patients with Hodgkin's lymphoma and in combination with the standard medication sorafenib in selected patients with advanced liver cancer.

Forward-looking information

This press release contains certain forward-looking statements. Any forward-looking statement applies only on the date of this press release. By their nature, forward-looking statements are subject to a number of known and unknown risks and uncertainties that may or may not occur in the future and as a result of which the actual results and performance may differ substantially from the expected future results or performance expressed or implied in the forward looking statements. No warranties or representations are made as to the accuracy, achievement or reasonableness of such statements, estimates or projections, and 4SC AG has no obligation to update any such information or to correct any inaccuracies herein or omission herefrom which may become apparent.
 

Related articles

1 July 2015, 4SC strengthens patent protection for lead cancer compound resminostat

30 September 2015, 4SC receives funding from the Eurostars programme for further research of its anti-cancer agents with an epigenetic mode of action

2 June 2016, 4SC at ASCO: 4SC 202 and checkpoint inhibitors - strong partners in cancer treatment
4SC AG
4SC (www.4cs.com) is a biotechnology company dedicated to the research and development of small-molecule drugs focused on epigenetic mechanisms of action for the treatment of cancers with high unmet medical needs. These drugs are intended to provide innovative treatment options for cancer patients that are more tolerable and efficacious than existing therapies, provide a better quality of life and offer increased life expectancy. The Company's pipeline comprises promising products that are in various stages of clinical development. 4SC's aim is to generate future growth and enhance its enterprise value by entering into partnerships with pharmaceutical and biotech companies. Founded in 1997, 4SC had 50 employees at 1 May 2016. 4SC has been listed on the Prime Standard of the Frankfurt Stock Exchange since December 2005.


Press releases you might also be interested in
Weitere Informationen zum Thema "Research / Development":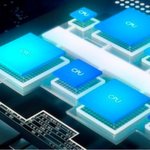 ARM kündigt dedizierte mobile KI-Prozessorfamilie an
NVI­DIA, Goog­le und In­tel ha­ben es vor­ge­macht, nun wirft auch ARM sei­nen Hut ins KI-Ren­nen: Mit Pro­jekt Tril­li­um ent­hüllt das Un­ter­neh­men ei­ne drei­tei­li­ge Vi­si­on für spe­zi­ell auf Künst­li­che In­tel­li­genz und ma­schi­nel­les Ler­nen opti­mier­te Pro­zes­sor-Lö­sun­gen.
Weiterlesen