Press release Box-ID: 363097
Zumtobel Lighting GmbH
Schweizer Straße 30
6850
Dornbirn
,
Austria
http://www.zumtobel.com
Contact
Ms Kerstin Schitthelm
+43 5572 3901484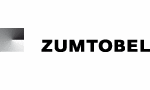 Zumtobel Lighting GmbH
Zumtobel at the Biennale 2010
12th International Architecture Exhibition in Venice
Dornbirn

, )
Zumtobel Lighting GmbH
Zumtobel is an internationally leading supplier of integral lighting solutions for a wide variety of applications. "We want to use light to create worlds of experience, make work easier and improve communications and safety while remaining fully aware of our responsibility to the environment." This is the vision Zumtobel, a Zumtobel Group company, has been following for more than 50 years, developing innovative and individual lighting solutions that fulfil every requirement as regards ergonomics, economic efficiency and environmental compatibility and create added value in terms of aesthetics. With company-owned sales organisations and commercial agencies in more than 70 countries, Zumtobel shows international presence at the customer's site. The Austrian company sets great store by international contacts to establish a worldwide network of experts and design partners within the lighting industry.