Press release BoxID: 800369 (Z-LASER GmbH)
Z-LASER GmbH
Merzhauser Str. 134
79100 Freiburg,
de
https://z-laser.com
Contact person
Maurice Reisch
+49 (761) 29644364

Z-LASER receives Vision Systems Design Innovators Award 2016
New ZX laser production line received award / Z-LASER Germany starts automated production procress for its ZX-Laser series / new automated and robot guided production of OEM laser components / Z-LASER starts industry 4.0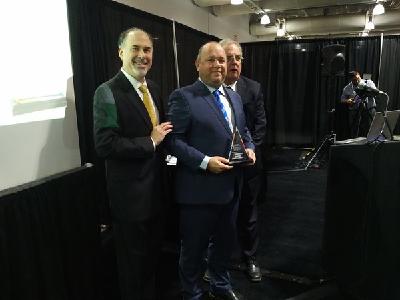 (PresseBox) (
Boston

,
)
Boston / Freiburg | At this years Vision Systems Show in Boston (MA, US) Z-LASER has been again awarded. The OEM laser production line "ZX" received the Vision Systems Desing Innovators Award 2016. The OEM laser compontents of the ZX series are produced by an automatic robot guided process. Thus a constant quality and an optimized adjustment of all its components is achivable. The connection between its stainless steel components are welded together. By this procedure the heat transfer of the laser diode and thereby the long-term stability is significant enhanced.
The publisher indicated in each case is solely responsible for the press releases above, the event or job offer displayed, and the image and sound material used (see company info when clicking on image/message title or company info right column). As a rule, the publisher is also the author of the press releases and the attached image, sound and information material.
The use of information published here for personal information and editorial processing is generally free of charge. Please clarify any copyright issues with the stated publisher before further use. In the event of publication, please send a specimen copy to
service@pressebox.de
.