Reduced Prices on Selected Reports from 2013 - H1 2014
Hamburg

, (PresseBox) -
yStats.com, Hamburg-based secondary market research company, has announced considerable discounts on some of their market reports from last year, as well as, from H1 2014.

The comprehensively researched yStats.com market reports show global, regional and local trends in the B2C E-Commerce and Online Payment markets. The data for these reports was carefully researched with a long-term validity in mind and includes valid forecasts. Detailed product brochures and further information on all yStats.com market reports are available on the homepage.

Among the reports with discounted prices are:

Global Online Payment Methods: Second Half 2013
The "Global Online Payment Methods: Second Half 2013" provides information about the global online payment market. The report also indicates that consumers globally are showing interest in mobile payments: mobile device users surveyed say they plan to make future mobile payments, especially in emerging markets. In addition, this report gives an overview of the online payment trends in regions such as North America, Europe, Asia, Latin America and Middle East and Africa.

Global Clothing B2C E-Commerce Report 2013
The "Global Clothing B2C E-Commerce Report 2013" report covers that the product category of clothing and apparel is one of the fastest growing on the online retail market. According to the report, the Internet has become a significant factor influencing the decision of consumers to buy clothing, even if the eventual purchase takes place in store. Furthermore, Clothing and accessories is among the leading online product categories in such regions as North America, Western Europe, and the richest Asian countries, which are also the most developed B2C E-Commerce markets worldwide.

Turkey B2C E-Commerce Report 2014
According to the "Turkey B2C E-Commerce Report 2014", Turkey is among the world leaders in B2C E-Commerce growth. Moreover, the report indicates that the growing Internet and mobile penetration, developed logistics and high bank card use drive the B2C E-Commerce boom. In addition, private shopping is a growing trend in Turkey, with private shopping clubs Markafoni.com and Trendyol.com, ranking among the top local E-Commerce companies.

Discounted Reports from H1 2014
- Turkey B2C E-Commerce Report 2014
- Middle East B2C E-Commerce Report 2014
- MENA B2C E-Commerce Report 2014
- Global Online Payment Methods: First Half 2014
- Europe Online Payment Methods: First Half 2014
- Asia-Pacific Online Payment Methods: First Half 2014

Selected discounted reports from 2013
- Global Clothing B2C E-Commerce Report 2013
- Europe Clothing B2C E-Commerce Report 2013
- Global B2C E-Commerce Market 2013
- Europe B2C E-Commerce 2013
- Africa B2C E-Commerce 2013
- Asia B2C E-Commerce 2013
- Latin America B2C E-Commerce 2013
- Japan B2C E-Commerce 2013
- South Korea B2C E-Commerce 2013
- China B2C E-Commerce 2013
- India B2C E-Commerce 2013
- Brazil B2C E-Commerce 2013
- Global B2C E-Commerce and Online Payment 2013
- Asia B2C E-Commerce and Online Payment 2013
- China B2C E-Commerce and Online Payment 2013
- Europe B2C E-Commerce and Online Payment 2013
- Russia B2C E-Commerce and Online Payment 2013
- Global Online Payment Methods - First Half 2013
- Global Online Payment Methods - Second Half 2013
- Global Mobile Payment Methods 2013
Website Promotion
yStats.com GmbH & Co. KG
yStats.com has been committed to researching up-to-date, objective and demand-based data on markets and competitors for top managers from various industries since 2005. Headquartered in Hamburg, Germany, the firm has a strong international focus and is specialized in secondary market research. In addition to offering reports on markets and competitors, yStats.com also carries out client-specific research. Clients include leading global enterprises from various industries including B2C E-Commerce, electronic payment systems, mail order and direct marketing, logistics, as well as banking and consulting.
Press releases you might also be interested in
Weitere Informationen zum Thema "E-commerce":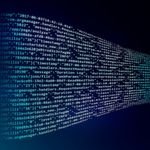 Unternehmen wollen Daten selbst analysieren
Wett­be­werbs­vor­teil und die an­ste­hen­de DSG­VO sind für vie­le Un­ter­neh­men der An­lass, in ei­ne ei­ge­ne Da­ten­aus­wer­tung zu in­ves­tie­ren. Nicht nur aus Da­ten­schutz­grün­den ist das ei­ne sinn­vol­le In­ves­ti­ti­on, so das Er­geb­nis ei­ner Stu­die.
Weiterlesen