Direct Sales in Europe continue growth despite economic turndown
Hamburg

, (PresseBox) -
The recent "Europe Direct Selling Report 2013" by Hamburg-based secondary market research company yStats.com points out that Europe is the third largest region in the world in terms of the volume of direct sales. The three largest markets in Europe were among the top direct selling countries in the world: France, Germany and Russia each had sales of several billion EUR in 2013. While many countries in the region saw a decline in sales as a consequence of the economic turndown, overall direct selling revenues for the region increased by small one-digit percentage point.

Economic troubles in Europe affected the direct selling market in two ways: sales decreased in selected countries in 2012, such as Italy and Portugal, but the number of direct selling representatives grew as more people seek a source of additional or even primary income.

Cosmetics and personal care items lead direct sales in Europe

The leading product category for direct sales in Europe is cosmetics and personal care items, with a share of over a third on total sales, followed by wellness products. In some countries, such as Sweden, wellness is ahead, while in other, for example Ukraine and Turkey, beauty products take up over two thirds of the market.

The best performing direct selling company in 2012 globally was Amway, with one-digit growth in global sales. Avon and Herbalife took second and third places, with sales of both companies decreasing in 2012. The largest European direct selling company among worldwide leaders in 2012 was Germany-based Vorwerk. Also in the top 10 global companies was Oriflame, registered in Luxemburg. Along with Avon, Oriflame has taken strong positions in several European markets, especially in Eastern Europe. A Russian company made its way to the top 50 global direct selling companies in 2012: Faberlic with EUR 257 million sales.

Direct Selling volume varied by sub-region throughout Europe

In Eastern Europe Russia showed a double-digit increase in direct selling revenues. New tax regulation for sole entrepreneurs is expected to negatively impact the industry, but more growth is foreseen from the rural areas, especially small villages, where the penetration of retail channels is not high. Similarly, in Poland further growth is expected to come from new customers in rural regions. In Turkey, where the sales are also on the upward trend, the dominating product category is beauty and personal care with over 80% share of the market.

In Central Europe, Germany has seen a one-digit increase in sales in 2012. The direct selling companies there were facing increased competition from other sales channels, especially E-Commerce. As a solution, some direct selling companies have opened online shops or have announced plans to do so.

In Western Europe, the French direct selling market has seen an increase in both sales and number of direct selling representatives. Meanwhile, in the UK more young people are joining the sales force in direct selling, bringing high technology affiliation with them. In both countries party plan sales gained increased importance as a direct selling method, reaching a double-digit share of total sales. In Italy the sales were down in 2012, though the number of sales representatives increased, but in H1 2013 the direct selling companies resumed growth.

In Scandinavia, direct sales were down by several percentage points in Sweden, while in Finland and Norway they grew, even at a double-digit pace in Norway. The highest selling categories in all three countries were wellness products and cosmetics and personal care.

For further information, see:
http://ystats.com/...

Internet: www.ystats.com
Twitter: www.twitter.com/ystats
LinkedIn: www.linkedin.com/...
Facebook: www.facebook.com/ystats
Website Promotion
yStats.com GmbH & Co. KG
yStats.com has been committed to research up-to-date, objective and demand-based data on markets and competitors for top managers from various industries since 2005. Headquartered in Hamburg, Germany, the firm has a strong international focus and is specialized in secondary market research. In addition to offering reports on markets and competitors, yStats.com also carries out client-specific research. Clients include leading global enterprises from various industries including B2C E-Commerce, electronic payment systems, mail order and direct marketing, logistics, as well as banking and consulting.
Press releases you might also be interested in
Weitere Informationen zum Thema "E-Commerce":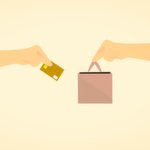 Neue Regeln im Zahlungsverkehr
Neue eu­ro­pa­wei­te Re­geln sol­len Geld­trans­fers be­que­mer, bil­li­ger und si­che­rer ma­chen. Ex­per­ten se­hen da­rin die größ­te Än­de­rung im Bank­we­sen seit vie­len Jah­ren. Auch für Ver­brau­cher gibt es ei­ni­ge Neu­ig­kei­ten.
Weiterlesen