Xpert-Timer Mobile with a brand new look
We are happy to announce the new version 4 of Xpert-Timer Mobile for project or task related time tracking / The new user interface comes with new menu buttons and icons

Stadtbergen

, (PresseBox) -
There is a lot of hidden functionality in the app, so it's necessary to read through the settings and the manual. A lot of buttons in Xpert-Timer Mobile allow a long click and offer certain functionality. Long clicking the "New Project" button for example, starts a "Quickstart project" in case you get interrupted by some other work and you don't have the time to add all details of a new projects. This allows you to quickly start a new project and enter all details later.

Xpert-Timer Mobile is used by professionals of all kinds of businesses. Whether you are a consultant, a craftsman, a boss, an office worker, self-employed, an engineer or a salesman, you will always find a range of use for Xpert-Timer Mobile. It's a handy tool to track time spend on any kind of tasks. The advantage of the app is, that it does not rely on any internet connection. It's installed on your Android device and the data is also saved on your device. Therefore you can track your time any time, anywhere.

Xpert-Timer Mobile allows you to export your daily, monthly or yearly reports to PFD or HTML. Additionally you can purchase the In-App "PDF Report with signatur" in order to have clients sign the time report directly on your Android device screen. There are more additional modules available: The CTI Module (Call detection) recognizes incoming and outgoing calls and starts the appropriate project automatically. So if you are on the phone with different clients during the day, this would be the perfect module for you. Furthermore you can synchronize your recorded data with the Enterprise or Pro version of Xpert-Timer for Windows. So if you need to take pictures, for example on a construction site, and you want this information to be sent to your main office, you can use the Synchroisation module and use the Photo-Upload Module in order to send all details to the main office. Of course in this case you need to purchase Xpert-Timer for Windows as well.

All in all Xpert-Timer Mobile is the leading project time tracking app on the market serving thousands of satisfied clients from all around the world. There's a trial version of the Xpert-Timer Mobile - Time Tracking App in the Google Play Store, so try before you buy! For sure you'll be happy with the product.
Website Promotion
Xpert-Design Software - Andreas Spang
Xpert-Design Software, developer of Xpert-Timer Pro & Enterprise for Windows and Xpert-Timer Mobile for Android devices were found in 1999 and sell their products worldwide.
Press releases you might also be interested in
Weitere Informationen zum Thema "Software":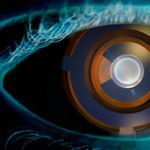 Wie Künstliche Intelligenz das IT Service Management verändert
Frei nach dem Mot­to "Al­le re­den von Ar­ti­fi­cial In­tel­li­gen­ce, wir auch" er­läu­tert Fa­bi­an Henz­ler, Di­rec­tor Pro­duct Mar­ke­ting beim Work­s­pace- und Ser­vice-Ma­na­ge­ment-Spe­zia­lis­ten Ma­trix­42 AG, wel­che Aus­wir­kun­gen Künst­li­che In­tel­li­genz auf das IT Ser­vice Ma­na­ge­ment (ITSM) ha­ben wird – und wo die Gren­zen lie­gen.
Weiterlesen