More flexible cleaning units with even greater process reliability
Innovative multifrequency ultrasonic concept with submersible transducers for chamber cleaning units

Karlsbad-Ittersbach

, (PresseBox) -
Individualisation is a major trend. As such, more and more components are now being produced in small series. However, these small series often have quite different requirements in terms of component cleaning. To meet these requirements both effectively and efficiently, Weber Ultrasonics has developed an innovative multifrequency ultrasonic concept with vacuum-resistant submersible transducers for chamber cleaning units. With this trendsetting new solution, cleaning tasks that previously required two different cleaning systems can now be performed with just one.
More and more parts manufacturers are today required to offer flexible production of small series. Component cleanliness is also a key quality criterion in this regard. Chamber cleaning units with ultrasonic systems are often used to meet corresponding specifications. Since the frequency of the sound waves generated by the ultrasonic generator is the key factor in terms of cleaning efficiency, cleaning systems are generally designed for one specific process. If the cleaning task or the parts spectrum then changes, the existing system is often not capable of delivering optimum cleaning results. Versatile cleaning units are therefore required.
Reducing the number of necessary cleaning units
With its SONOPOWER 3S system for 25/50 kHz, Weber Ultrasonics, one of the world's leading manufacturers of ultrasonic components, presents an innovative ultrasonic solution that now also enables use of multifrequency ultrasound in vacuum chamber cleaning systems. The flexibility and range of possible applications of these systems is thus considerably increased. Vacuum-tight submersible transducers with switchable ultrasonic frequencies of 25 and 50 kHz ensure optimised cleaning efficiency for both coarse and fine cleaning. As a result, cleanliness specifications can be met efficiently and with a high level of process stability with a single unit, even with a changing or altered parts range. This advantage particularly pays off in component manufacturing in small series, which previously often required two cleaning units. The basis of this innovative and trendsetting system solution is the redesigned SONOPOWER 3S multifrequency ultrasonic generator with up to 3,000 W power output. The innovative plug-and-play device is fully digital and impresses not only through its maximum process stability and power output, but also its exemplary ease-of-use.
Optimised cleaning efficiency
The use of submersible transducers in vacuum cleaning processes represents a completely new and advanced ultrasonic solution. It is made possible by the special, vacuum-resistant design of the transducers. This was conceived through simulation of the forces acting on the transducer during evacuation of the vacuum chamber.
The boiling point of the cleaning medium is lowered as a result of the vacuum. This boosts the cavitation effect of the planar sound waves released and thereby improves the cleaning effect. At the same time, the reduction in pressure allows the air trapped in boreholes and other cavities of the parts to escape. This in turn leads to more effective cleaning, especially when processing components with complex geometries. Designed for use with the respective system concept, Weber Ultrasonics employs the latest simulation technology when producing individual vacuum-tight submersible transducers.
Trendsetting solution for many target sectors
With its frequencies of 25 and 50 kHz, the new ultrasonic generator covers a very wide range of applications in the field of industrial component cleaning and represents an optimum solution, particularly for the requirements in the field of electroplating. The 25 kHz frequency is, for example, used to clean away rough particles following machining operations, as well as to degrease stamped and deep-drawn parts or remove polishing paste. Large cavitation bubbles are created at this low frequency. Its high energy delivers highly effective cleaning on the surface of parts. The smaller cavitation bubbles of the 50 kHz frequency enable the cleaning of fine particles and soiling from pores, boreholes and structures in a gentle and process reliable manner. This frequency is used for cleaning sensitive parts, such as precision workpieces, optics, PCBs and instruments. Components from the solar industry and workpieces with sensitive coatings can be cleaned just as effectively as any components that do not require superfine cleaning. With this versatility, the new multifrequency ultrasonic concept offers massive benefits for a wide range of target sectors.
Built-in intelligence for greater process reliability
With a power output of 3,000 W, which can set in 1% steps, the multifrequency ultrasonic generator is perfect for these diverse cleaning tasks. In addition to this, it comes with an intelligent control system based on a 32-bit processor architecture. This allows the SONOPOWER 3S to perform numerous settings automatically. For example, the selected frequency is continually monitored and automatically adjusted during the cleaning process. This ensures that the optimum output is always used, even when working with changing operating conditions such as temperature fluctuations, and also guarantees greater process and operational reliability.
The new developments are available both individually and as packages comprising a generator and two vacuum-tight submersible transducers.


---

Thanks for sending a specimen copy or publication link to:
SCHULZ. PRESSE. TEXT., Doris Schulz, journalist (DJV)
Postfach 1270, 70808 Korntal, Germany, Tel +49 (0)711 854085
doris.schulz@pressetextschulz.de, www.schulzpressetext.de
Website Promotion
Weber Ultrasonics GmbH
Weber Ultrasonics GmbH is based in the town of Karlsbad-Ittersbach in South-West Germany and was founded in 1998 by Dieter Weber, co-inventor of the "push-pull" principle. The company represents the Surface Technology business segment within the Weber Ultrasonics Group. Thanks to its innovative components for ultrasonic cleaning and excellent service, the company has developed into one of the global technology leaders in the space of just a few years.
The ultrasonic cleaning solutions offered by Weber Ultrasonics are used in the automotive, sanitary and watch & clock-making industries, the fields of electrical engineering, electronics, precision mechanics, optics, surface and cleaning technology, metal working, PCB manufacture and numerous other sectors.
Other business segments of the Weber Ultrasonics Group include the development and manufacture of high-grade components and systems for ultrasonic welding and cutting, as well as environmental technology. The Group is represented in over 50 countries. The subsidiary Weber Ultrasonics America produces and markets the Group's ultrasonic solutions across the entire American continent. Weber Ultrasonics Asia, which was founded in 2013, is responsible for marketing the ultrasonic cleaning products throughout the entire Asian market.



Press releases you might also be interested in
Weitere Informationen zum Thema "Produktionstechnik":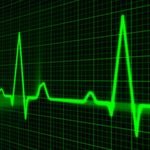 Digitalisierung pusht weltweiten Gesundheitsmarkt
Die Po­li­tik steht un­ter dem wach­sen­den Druck, die Ge­sund­heits­kos­ten zu sen­ken. Den­noch prog­nos­ti­ziert die Markt­for­schungs­ge­sell­schaft Frost & Sul­li­van der Ge­sund­heits­in­du­s­trie dank di­gi­ta­ler Tech­no­lo­gi­en wie Künst­li­che In­tel­li­genz (KI), In­ter­net der Din­ge (IoT), Big Da­ta Ana­lytics und Ro­bo­ter­tech­nik für das lau­fen­de Jahr ein Wachs­tum von rund 4,8 Pro­zent.
Weiterlesen