The Count-down is on: Wearable Technologies Innovation World Cup Announces Finalists
Winners will be awarded at the Wearable Technologies Conference 2014 Europe

Herrsching am Ammersee

, (PresseBox) -
End of November 2013 the leading competition for innovative wearable technologies, the Wearable Technologies Innovation World Cup (www.innovation-worldcup.com/...), closed its database - and the excitement began. Since then, an international panel of experts has evaluated all entries. With over 600 participants from 69 countries, the panel had a huge number of groundbreaking solutions to choose from, showing how big the potential for the growth of wearable tech is and will continue to be. After a challenging evaluation time, the jury selected the five best of each category.

Andrea Onetti General Manager of Analog and Audio Systems Division at STMicroelectronics says: "It was extremely difficult to narrow the field and choose the best solutions from among all these cutting-edge submissions the Innovation World Cup received. The submissions showed an outstanding level of innovation and ingenuity. The great number of submissions also proves how important the wearable technologies market is and what a great success the Wearable Technologies Innovation World Cup is".

The finalists from the categories Sports & Fitness, Healthcare & Wellness, Security & Prevention, and Gaming & Lifestyle and the special categories Evolve Insurance Award and Smart Clothing will present their staggering solutions at the Wearable Technologies Conference 2014 Europe hosted at the International Congress Center Munich on January 27, 2014.

These are the ingenious solutions submitted by the selected finalists:

Sports & Fitness

C-Touch introduces a concept of ultra-compact visual information displays based on a contact lens. It is a special contact lens that, combined with a camera (smartphone or mounted), translates visual information - basically photos - from the camera into tactile senses.

Instabeat submitted a waterproof heads-up monitor. It tracks and stores calories burned, number of laps and flip turns, and give instant color-coded feedback of the simmers heart rate.

Mbody shorts by Myontec combine modern bio signal sensors and electronics into a comfortable and fashionable sportswear selection. Combined with mobile devices and cloud services, it displays and analyses sports performance and is easy to use.

Reebok and MC10's Checklight is a head impact indicator worn under or without a helmet to alert athletes, coaches, and parents to a potentially serious hit to the head. Rather than being a diagnostic tool for concussions, it is an extra set of eyes.

SenseCore submitted a revolutionary human performance monitoring tool, initially developed for astronauts. It offers biometrical data of the highest quality and enables the monitoring of unique biometrical data and the assessment of health, training, recovery and more.

Healthcare & Wellness

Avantari introduces a heart rate monitoring device for pregnant women and elderly people that can also be used for the treatment of malnourished kids. The easy to operate mobile device logs the user's heart rate and transmits it via text or online to family members and doctors.

Biovotion submitted the VSM1, a wearable vital sign monitoring device, providing same accuracy as the machines in a hospital. True mHealth environments are enabled with cloud services, making the VSM1 an optimal tool for home monitoring.

Evena's multi-spectral imaging, nurses are able to "see through" a patient's skin to the vasculature. It images patients as well as the deeper veins with two hyper-sensitive, stereoscopic cameras and projects the images onto a screen in 3D.

With OpenGo Therapist, Moticon developed the world's first fully integrated, wireless, and cost effective sensor insole. It measures plantar pressure distribution (PDM) and gives instant feedback to the wearer about gait training and overload prevention.

The SunFriend by Sensor Sensor is a skin protector and measures the recommended individual sun exposure time, meaning it tells the users when it is time to get out of the sun.

Security & Prevention

9Solutions' real-time locating system is based on Bluetooth low energy and cloud technologies. A local network of 9Solutions nodes, connected via CCU to the internet and the cloud, ensuring an optimized workflow and safety in hospitals, nursing homes and home care environments. BlueFinger by Toplink Pacific combines fingerprint with Bluetooth security access tokens. It allows the fingerprint ID information to be flashed into the token during registration at the security pass.

GuideMe helps the visually impaired navigate in unknown, complex environments. The system, which is implemented in shoes, scans the surroundings using a sensor and transmits it to a smartphone application. This app translates those signals into sound to prevent the user to collide with obstacles.

The Limmex emergency watch is an impressively simple, discreet emergency watch. Its GSM module, loudspeaker and microphone enable the wearer to call a selected person with the simple press of a button, in case of an emergency.

Smart Skull, developed by Manav Rachna College of Engineering, is an in-helmet crash detection system, alerting the family as well as the nearest EMC in case, the motor-bike rider has an accident. It is a wireless device in the helmet connected to the user's cell phone and measures the impact on the head and analyses the data.

Gaming & Lifestyle

Innovative Development LLC introduces the Mycestro, a four button mouse of the size of a Bluetooth ear piece. It slips onto the index finger and can be connected to any computer and is controlled through a touch sensitive panel that is controlled with the thumb.

Rockatoo manufactures loudspeakers for motorcycle helmets. The helmet is equipped with loudspeakers that use surface transducing technology and connected to the Rockatoo App, that transmits the music, via Bluetooth.

Third Eye by the Suez University is a sensory device developed for blind people that wraps around hand and wrist. By passing it over a surface, a book or magazine for instance, the sensor scans the text and transforms it into sound, enabling visually impaired to read without the need of Braille.

Ulocs introduces the Mood Player. Using the same sensors as haptic response devices in combination with control mechanisms and algorithms, behavior libraries as well as response mechanisms, interprets the mood a person is in and turns it into actionable input for apps/software/services and more.

ViviTouch's solution is a 4D headphone with EAP (Electroactive Polymers), designed into an over-the-ear headphone. Its polymer motors move the skin around the user's ears and generate a very realistic subwoofer experience, similar to a concert or movie theater.

Special Prizes Evolve Insurance Award and Smart Clothing

Bodytel Europe GmbH introduces a telemedicine solution, used for the remote monitoring of patients with cardiac and real failure, COPD, asthma, diabetes, hypertension, and obesity. The vital sensors measure and transmit the parameter via Bluetooth to and Android App and web portal, enabling the easy collection of therapy relevant activities and events.

With its WaterBlock™ the US-company HzO submitted a unique solution for water and liquid protection in all kinds of electronics and wearables. It is a robust nano coating that creates a protective barrier on the inside of the device, enabling damage to the vulnerable circuitry inside the gadget.

KeLiWei Electronic Equipment submitted "the smallest portable monitor" that measures heart rate, blood pressure, oxygen saturation, and respiration rate. Equipped with a Bluetooth low energy chip, the system can transmit the data and the real time waveform to a smartphone and upload the measured results to the "cloud" healthcare server for further diagnosis.

The "Smart Button" by Artur Technologies LLC is a universal sleep analyzer that can be attached to any article of clothing and is applicable to all ages. It measures movements, activity, and breathing in real-time and streams this data to a smartphone app via Bluetooth Low Energy.

After the finalists' presentations the part of the evening, everybody has been waiting for starts: The awarding of the best solution in each category, including the special prizes Smart Clothing and Evolve Insurance Award.

However, there can only be one WT Innovator of the Year. Out of these exciting finalists, the WT Innovator of the Year will be announced. The award ceremony will take place at the Wearable Technologies Conference 2014 Europe on January 27, 2014 hosted at the International Congress Center Munich in the Blue Hall.

To register for the Wearable Technologies Conference 2014 Europe visit: http://www.wearable-technologies.com/...

About the WT Innovation World Cup

The Innovation World Cup was first launched in 2009. The world's leading innovation competition in wearable technologies invites contestants from all over the world to submit innovative solutions for wearable technologies in the areas of sports & fitness, healthcare & wellness, gaming & lifestyle and security & prevention. This year the WT Innovation World Cup also includes three Special Prizes. An international panel of industry experts will select the most innovative products according to criteria such as level of innovation, marketability, and usability.

The WT Innovation World Cup is sponsored by STMicroelectronics, Texas Instruments, Samsung Semiconductor Europe, Allianz Digital Accelerator, AiQ Smart Clothing, C. Schneider - New Solutions, VARTA Microbattery. Further partners include SIIA, Medica, ISPO, Continua Health Alliance and Wearable Technologies Group, as well as the regional and media partners Plug and Play Tech Center, Cluster 55, Taitra, Team Cote D'Azur, Comm4Innov, Innovative City Convention, CSEM, and AlpICT.
Website Promotion
Wearable Technologies AG
Wearable Technologies AG is the pioneer and leading innovation and market development platform for technologies worn close to, on, and even in the body. Since 2006 the platform has successfully established a network of more than 3,000 companies, consisting of market leaders and highly innovative companies. Wearable Technologies AG aims to drive business development, technology marketing, and innovation through the Wearable Technologies Innovation World Cup, content management, strategy and technology consulting services, as well as international conferences and trade shows in partnership with leading trade organizations, associations, and other high-ranking partners.
Press releases you might also be interested in
Weitere Informationen zum Thema "Hardware":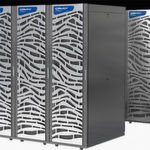 Supercomputing-Spezialist Cray greift zu AMD-Prozessoren
"AMD Epy­c" er­hält die Su­per-Com­pu­ting Wei­hen und Cray ein at­trak­ti­ve Re­chen­grund­la­ge. Die Pro­dukt­li­nie "Cray CS500" wird mit den CPUs aus­ge­stat­tet.
Weiterlesen