A "Smart Step" towards the Future…
Insole with wireless transmission wins the Wearable Technologies Innovation World Cup
Herrsching am Ammersee

, (PresseBox) -
It is done! Wearable Technologies, the leading platform for technologies worn close to, on, or even in the body announced the winner of the Innovation World Cup yesterday. Wearables stepped out of the niche and early adopter market and are becoming more popular. The Wearable Technologies World Cup again found the newest, most innovative and brilliant solutions in this area and has awarded the WT Innovator of the Year 13/14.

And the winner of the Wearable Technologies Innovation World Cup 13/14 is: Moticon. The company won with its insole OpenGo Therapist and was formally recognized last evening.

The award ceremony took place during the Wearable Technologies Conference 2014 Europe, the leading European event for wearables at the International Congress Center (ICM) in Munich, Germany. Andrea Onetti, General Manager of Analog and Audio Systems Division at STMicroelectronics started the thrilling session everyone had been waiting for. Twenty finalists, selected by an international jury, presented their cutting-edge solutions. At the official award ceremony the overall winner and WT Innovator of the Year Moticon was awarded by title sponsor STMicroelectronics.

About 20 international experts chose the finalists and winners out of 600 entries from 69 different countries.

"Right now wearables are moving from a niche market and are being adapted by the mass market rapidly. As one of the biggest electronics and semiconductor manufacturers, we were thrilled to see so many life-augmenting wearable solutions nominated. The Wearable Technologies Innovation World Cup proves that there are countless innovations and great ideas out there, just waiting to be recognized," said Andrea Onetti, General Manager of Analog and Audio Systems Division at STMicroelectronics.

Moticon, the Innovator of the Year, developed an intelligent insole. OpenGo Therapist is equipped with sensors that measure a patient's or athletes' weight distribution and motion, providing data for gait training and overload prevention. The data is then transmitted wirelessly to a mobile device. The winner of the category Healthcare & Wellness scored with the international jury for its innovative product combining newest research results, market readiness, and smartness.

Category winners of the Wearable Technologies Innovation World Cup awarded by the partners Texas Instruments, Samsung, Allianz Digital Accelerator, C.Schneider - New Solutions, Varta Microbattery and AiQ Smart Clothing, are:

In the category Sports & Fitness, Myontec Ltd. convinced the jury with their MBody Shorts, which, in connection with a smartphone, tablet or computer monitor, transmit, and analyze athletic performance.

Limmex AG won the category Security & Prevention with its Limmex Emergency Watch. The watch has an integrated GSM module, a microphone and speaker. In case of an emergency, the watch calls a preset person with the press of a button.

In the category Gaming & Lifestyle ViviTouch took the lead. The ViviTouch EAP over-the-ear-headphone promises a whole new 4D listening experience - close to what you'd experience at a concert or a movie theater.

For the special prize "Evolve Insurance Award," provided by the Allianz Digital Accelerator, the experts awarded BodyTel Europe GmbH for their certified tele-monitoring system for chronic diseases. The device measures and transmits different parameters to a doctor for easy collection of all relevant data.

And, last but not least, the best Smart Clothing solution, also a special prize, went to Smart Button by Artur Technologies LLC. The button can be attached to any pajama or nightgown to monitor sleep movements, activities, and breathing in real-time, streaming the data to a mobile device.

The winners of the Wearable Technologies Innovation World Cup 13/14 are now part of the glorious hall of fame that can be visited here: http://www.wearable-technologies.com/...

The next Wearable Technologies Innovation World Cup is already in planning. Starting June 2014 developers and innovative start-ups will again have the opportunity to submit their solutions to the leading innovation competition. Stay tuned for more information at www.innovation-worldcup.com/....

About the WT Innovation World Cup The Innovation World Cup was first launched in 2009. The world's leading innovation competition in wearable technologies invites contestants from all over the world to submit innovative solutions for wearable technologies in the areas of sports & fitness, healthcare & wellness, gaming & lifestyle and security & prevention. This year the WT Innovation World Cup also includes three Special Prizes. An international panel of industry experts will select the most innovative products according to criteria such as level of innovation, marketability, and usability.

The WT Innovation World Cup is sponsored by STMicroelectronics, Texas Instruments, Samsung Semiconductor Europe, Allianz Digital Accelerator, AiQ Smart Clothing, C. Schneider - New Solutions, VARTA Microbattery. Further partners include SIIA, Medica, ISPO, Continua Health Alliance and Wearable Technologies Group, as well as the regional and media partners Plug and Play Tech Center, Cluster 55, Taitra, Team Cote D'Azur, Comm4Innov, Innovative City Convention, CSEM, and AlpICT.
Website Promotion
Wearable Technologies AG
Wearable Technologies AG is the pioneer and leading innovation and market development platform for technologies worn close to, on, and even in the body. Since 2006 the platform has successfully established a network of more than 3,000 companies, consisting of market leaders and highly innovative companies. Wearable Technologies AG aims to drive business development, technology marketing, and innovation through the Wearable Technologies Innovation World Cup, content management, strategy and technology consulting services, as well as international conferences and trade shows in partnership with leading trade organizations, associations, and other high-ranking partners.
Press releases you might also be interested in
Weitere Informationen zum Thema "Forschung und Entwicklung":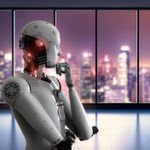 KI im Unternehmen: das Für und Wider
Auf der ei­nen Sei­te er­leich­tert der Ein­satz von Künst­li­cher In­tel­li­genz (KI) den Ar­beit­sall­tag, stei­gert die Ef­fi­zi­enz und führt zu ei­ner bes­se­ren Kun­den­bin­dung. Für Un­ter­neh­men er­ge­ben sich je­doch auch neue Scha­den- und Haf­tungss­ze­na­ri­en.
Weiterlesen