Press release BoxID: 484499 (VIDEOR E. Hartig GmbH)
VIDEOR E. Hartig GmbH
Carl-Zeiss-Straße 8
63322 Rödermark,
de
http://www.videor.com
Contact person
Helga Wiegel
+49 (6073) 61552

Videor kicks off the new year with record results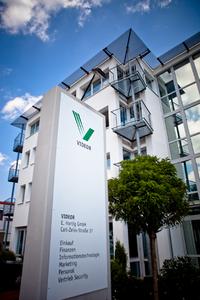 (PresseBox) (
Rödermark

,
)
The multibrand distributor Videor kicked off the new year with the best monthly results in the history of the company. Sale in excess of 8 million euros made January 2012 the month with the highest sales in the over 35-year history of the company. A well balanced mix of project business and standard supplies across all business segments made this special success possible. "We are proud of our supplying partners and also our employees' expertise that made such a result at all possible. We will work hard on earning our customers' trust in the future. Our market presence and targeted upkeep of our product and brand portfolios bear their fruits. Our company is extremely well positioned and also well prepared to ensure our customers will continue to profit from our products, solutions and associated services." Is how Managing Director Jürgen Hagenlocher commented on the outstanding corporate development.
The publisher indicated in each case is solely responsible for the press releases above, the event or job offer displayed, and the image and sound material used (see company info when clicking on image/message title or company info right column). As a rule, the publisher is also the author of the press releases and the attached image, sound and information material.
The use of information published here for personal information and editorial processing is generally free of charge. Please clarify any copyright issues with the stated publisher before further use. In the event of publication, please send a specimen copy to
service@pressebox.de
.