Press release BoxID: 245751 (Veit Christoph GmbH)
Veit Christoph GmbH
Gotthilf-Bayh-Straße 50/1
70736 Fellbach (Stuttgart),
de
http://www.VCmaster.com
Contact person
Veit Christoph
+49 (711) 518573-30

Ram Caddsys Announces the Launch of BauText in Asia
Ram Caddsys Announces the Launch of BAUTEXT -Technical Calculation and Word Processing Software - in Asian Countries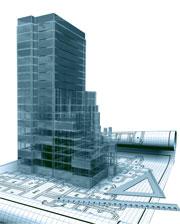 (PresseBox) (
Fellbach / Singapore

,
)
Ram Caddsys is pleased to announce the agreement with Veit Christoph GmbH, to distribute their BAUTEXT Software in Asian Countries. BauText offers the complete support to an engineer in all of the varied tasks involved in making technical calculations. The program is able to calculate formulas and tables automatically beside the usual functions of word processing. Frequently repeated structural verifications, calculations, and text modules are saved as templates and retrieved as and when required. If an input value is changed, BauText immediately recalculates all dependent values. Even looking up of material values, component values and cross section values from database tables is automated.
Für die oben stehenden Pressemitteilungen, das angezeigte Event bzw. das Stellenangebot sowie für das angezeigte Bild- und Tonmaterial ist allein der jeweils angegebene Herausgeber (siehe Firmeninfo bei Klick auf Bild/Meldungstitel oder Firmeninfo rechte Spalte) verantwortlich. Dieser ist in der Regel auch Urheber der Pressetexte sowie der angehängten Bild-, Ton- und Informationsmaterialien.
Die Nutzung von hier veröffentlichten Informationen zur Eigeninformation und redaktionellen Weiterverarbeitung ist in der Regel kostenfrei. Bitte klären Sie vor einer Weiterverwendung urheberrechtliche Fragen mit dem angegebenen Herausgeber. Bei Veröffentlichung senden Sie bitte ein Belegexemplar an
service@pressebox.de
.