Veeam Software announces five pending patents for VMware data protection and disaster recovery
vPower™ premieres at VMworld 2010 in San Francisco
San Francisco

, (PresseBox) -
Veeam Software, innovative provider of VMware data protection, disaster recovery and VMware management solutions for virtual datacenter environments, today announced its new vPower™ technology for VMware data protection and disaster recovery, as well as five pending patents associated with this breakthrough technology. vPower includes the ability to run a virtual machine (VM) in production or in an isolated virtual lab directly from a compressed and deduplicated backup file on regular backup storage. The five pending patents related to vPower offer these capabilities that are unique in the industry:

1. Instant VM Recovery: Restore an entire virtual machine VM from a backup file in minutes without extracting the VM from the backup. Users remain productive while IT troubleshoots the issue.

2. U-AIR™ (Universal Application-Item Recovery): Recover individual items from any virtualized application, on any operating system, without additional backups, agents or software tools. Eliminates the need for expensive special-purpose tools and extends granular recovery to all applications and users.

3. SureBackup™ Recovery Verification: Automatically verify the recoverability of every backup, of every virtual machine, every time. Eliminates uncertainty and sets a new standard in data protection.

4. On-demand Sandbox: Create test VMs from any point in time to troubleshoot problems or test workarounds, software patches or new application code. Eliminates the need for dedicated test labs and the overhead that extra VMware snapshots place on VMs.

5. Instant File-level Recovery for any OS or file system: Recover an entire VM or an individual file from the same image-level backup. Extends instant file-level recovery to all VMs.

"Veeam invented the vPower technology in October 2009, filed the patents, and announced it publicly in March 2010," explained Ratmir Timashev, Veeam President and CEO. "We have a long history of industry 'firsts' because of our strong commitment to research and development, and these five patents are the latest example of Veeam innovation. vPower is one more 'first' that enables enterprises to overcome the limitations of traditional backup and provide fast, flexible and reliable recovery for disasters both large and small."
Veeam Software
About Veeam Software

Veeam Software, a premier-level VMware Technology Alliance Partner, develops innovative software to manage VMware vSphere. Veeam vPower™ provides advanced Virtualization-Powered Data Protection™ and is the underlying technology in Veeam Backup & Replication™, the #1 VMware backup solution. Veeam ONE™ provides a single solution for managing the performance, configuration and utilization of VMware environments and includes: VMware capacity planning, change management, and reporting and chargeback with Veeam Reporter™; VMware categorization and business service management with Veeam Business View™; and a choice of VMware monitoring options including VMware monitoring in Microsoft System Center with the nworks Management Pack™, VMware monitoring in HP Operations Manager with the nworks Smart Plug-in™, and framework-independent VMware monitoring with Veeam Monitor™. Learn more about Veeam Software by visiting www.veeam.com.

Social Media Links
Twitter: http://twitter.com/veeam
LinkedIn: http://www.linkedin.com/...
Facebook: http://www.facebook.com/...
Press releases you might also be interested in
Weitere Informationen zum Thema "Forschung und Entwicklung":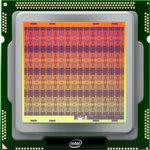 Intel zeigt Ausblick auf die künstliche Intelligenz von morgen
Wel­che Ve­r­än­de­run­gen, die künst­li­che In­tel­li­genz zu­künf­tig für uns al­le brin­gen wird, konn­te man in die­sem Jahr auf der größ­ten Kon­su­men­ten-Elek­tro­nik­mes­se der Welt, der CES in Las Ve­gas se­hen. Auch am Stand von In­tel gab es vie­les zu se­hen. An­ge­fan­gen vom Au­to­no­men Fah­ren, bis hin zu den Mög­lich­kei­ten, die die Vir­tu­el­le Rea­li­tät bie­tet
Weiterlesen