Environmental Compatible Hearing Aid Batteries
VARTA Microbattery presents environmental compatible hearing aid batteries of the brand power one

Ellwangen

, (PresseBox) -
On the 56th international congress of hearing aid acousticians in Nuremberg VARTA Microbattery GmbH presents from 19th to 21st October 2011 the latest generation hearing aid batteries of the premium brand power one. Under the motto "Premium energy made in Germany" various assortments of hearing aid batteries will be presented. The energy source in the sizes p10, p13, p312 and p675 is manufactured in an environmental compatible production facility at the location Ellwangen, Germany, according to certified environment management systems. power one hearing aid batteries are also produced under environmental caring production circumstances and use almost fully recyclable packaging. The premium brand power one already only use suppliers with sustainable concepts. The power one environment package has material saving construction and environmental material insert. power one observes the principles of the Forest Stewardship Council (FSC) by his packaging for mercury-free batteries which is produced with FSC certified wood products. VARTA Microbattery is a member of the GRS batteries trust which does redemption and environmental suitable recycling or disposal of batteries.

power one ACCU plus hearing aid batteries

The particularly eco-friendly alternative to conventional hearing aid batteries offers the rechargeable power one ACCU plus batteries. They have a high stability and secure corrosion protection due to a stainless steel case with surface coating through the use of nanotechnology and contain neither mercury nor lead and cadmium. The accu technology replaces up to 57 primary batteries per year and is more environmental friendly. VARTA Microbattery is with power one ACCU plus the only manufacturer worldwide of a full rechargeable assortment for hearing aids.

Mobile charging systems for power one accus

With the power one pocketcharger it is possible to fully recharge one or two hearing aid batteries power one ACCU plus of sizes p13accu, p312accu or p10accu in approximately 2,5 hours. The quick loading system in compact form runs with a rechargeable Lithium Polymer battery.

Rechargeable batteries of the type p10accu, p13accu and p312accu can also be charged with the power one pencharger automatically in 5 hours. It runs with two AAA batteries.

For power one p675accus the power one 675charger is suitable - in which accus can be charged within 5 hours.

power one IMPLANT plus for hearing implants

For people with implants the brand power one supplies IMPLANT plus batteries. This special battery is so powerful that it can supply a lot of momentary power under extremely high power conditions. power one IMPLANT plus batteries are the only batteries recommended by the manufacturer Cochlear for use in implants. IMPLANT plus batteries are also now available in a mercury-free version.

power one hearing aid batteries mercury-free

With the new developed environmental friendly power one mercury-free hearing aid batteries power one takes over responsibility regarding environment. The mercury-free hearing aid batteries have a unique, patented housing coating that gives every cell the highest reliability. By the innovative cathode technology an extremely low internal resistance is reached and therefore a high constant voltage level.

Environment compatible premium energy made in Germany

The sustainable and innovative hearing aid batteries are produced under strongest quality control at the headquarter Ellwangen "Made in Germany". Currently there is being built the worldwide largest and most modern hearing aid battery factory which will be ready by the end of the year. VARTA Microbattery will extend its production capacities further to come up with the increased requirements in power one hearing aid batteries. Customers of power one are many of the world's leading hearing aid manufacturers who have made power one hearing aid batteries into one of the worldwide most sold batteries.

power one hearing aid batteries are suitable for all types and classes of hearing aids, for low and high-power and for digital devices.

power one in the internet

Hearing aid users will find interesting and exciting information in the newly designed homepage www.powerone-batteries.com in nine various languages. Moreover, power one will hold for one year a draw with 3 monthly prizes of 50 Euro and followed up by a draw of a master price in form of a high class TV with wireless connection (suitable to your hearing device).
VARTA Microbattery/VARTA Storage
VARTA Microbattery is one of the major battery manufacturers in the world maintaining production facilities globally in order to supply more than 100 countries with quality products. The headquarters of the company is in Germany, Ellwangen. We develop and produce batteries comprising of many electrochemical systems and cell geometries. As a global system supplier we provide the best solution possible to satisfy our customers' application requirements.
Press releases you might also be interested in
Weitere Informationen zum Thema "Energie- / Umwelttechnik":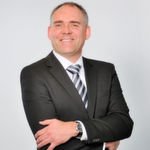 Diese Einsatzszenarien bietet die Blockchain
Die Kryp­to­wäh­rung Bit­coin macht mo­men­tan fast täg­lich Schlag­zei­len. Im Zu­ge des­sen fällt zwangs­läu­fig der Be­griff "Block­chai­n", der oft­mals fäl­sch­li­cher­wei­se als Sy­n­onym ver­wen­det wird. Doch Block­chain ist sehr viel mehr als nur Bit­coin – ei­ne zu­kunft­s­träch­ti­ge Tech­nik, die auch au­ßer­halb von Kryp­to­wäh­run­gen gro­ßes Po­ten­zial hat. Sie kann in den ver­schie­dens­ten Bran­chen im­men­se Vor­tei­le brin­gen – und das liegt an den Ei­gen­schaf­ten der Block­chain-Tech­nik an sich.
Weiterlesen